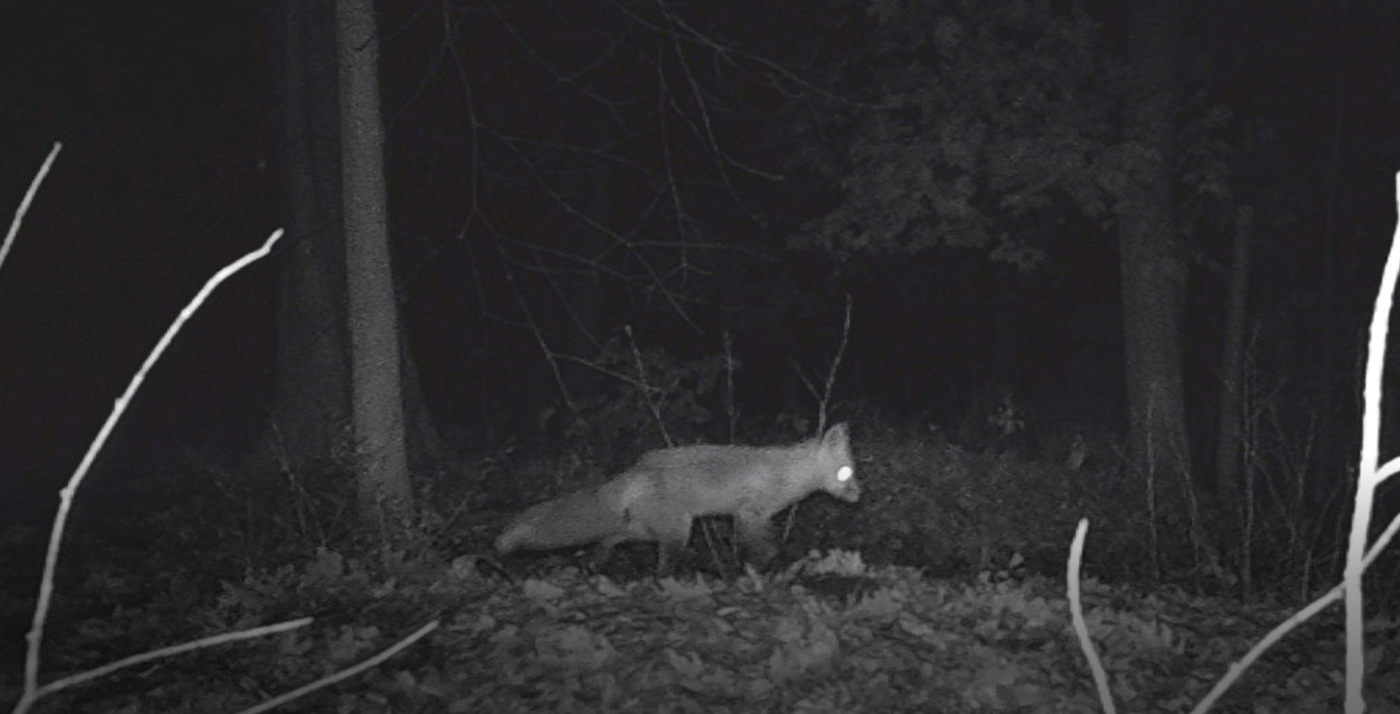 Recently, we captured a surprising sight on one of our wildlife cameras. The motion-sensing camera, set in the woods behind a home in a quiet community, offered a glimpse into the secretive lives of lots of fauna: squirrels, deer, mice, opossums, raccoons, coyotes, and even a black bear. But one individual in particular – a red fox – was a source of concern that quickly blossomed into curiosity.
This red fox was heavily limping – favoring a front paw and using a bouncing lope to accommodate the injury.
It is unclear whether this was a recent injury, but in the month-long period that the camera remained in the field the fox did not show any improvements. That said, the fox's condition also fortunately did not appear to deteriorate. In fact, over the course of the observation period this particular fox was seen on camera multiple times successfully catching mice!
Though their appearance might inspire pity from some, this crafty critter should instead be a source of inspiration. Their sheer determination to live and to overcome what is likely an enormous physical challenge shows the incredible resilience of wildlife.
The wild world can be unforgiving. Even with the best habitat, genetic advantage, and skill, wild animals often experience truncated or difficult lives. But many persist – even thrive! – despite all odds.
Being witness to an injury like this might motivate some to begin leaving food out, but this is only going to harm your wild neighbors by habituating them to humans and creating unsafe conditions. Instead, we invite you remember the resilience of this fox in overcoming their significant challenges. Perhaps even think of this fox during your own hard days. What a show of strength and determination this woodland neighbor has given us with just this brief glimpse into their life!
If you are a "neighbor" to the Wolf Conservation Center (i.e. residing in Westchester or in southeast Connecticut) and would like to sign up to host a trail camera in your yard like this one, click here.