Wolf Conservation Center Mourns Sudden Loss of Red Wolf Charlotte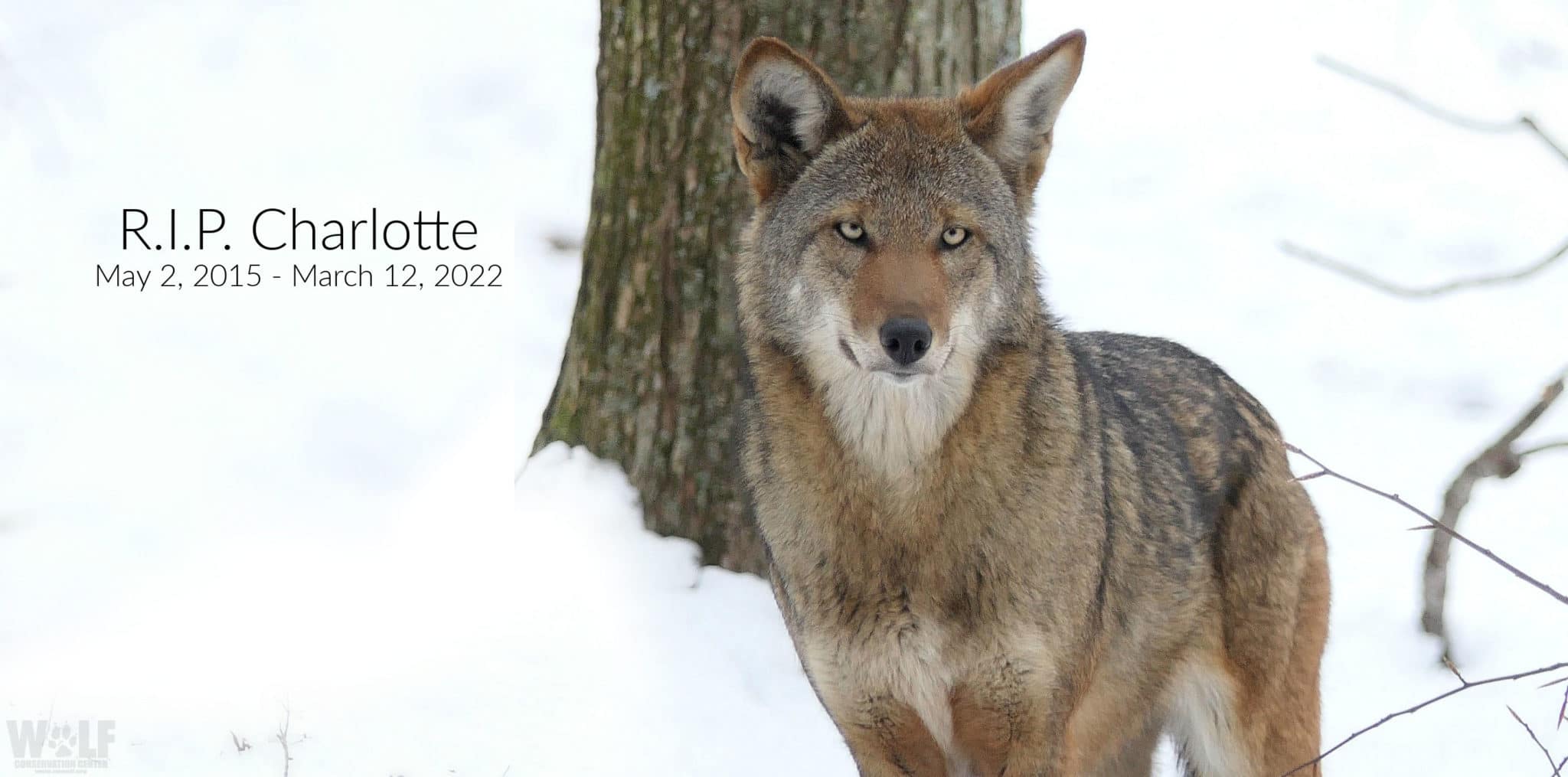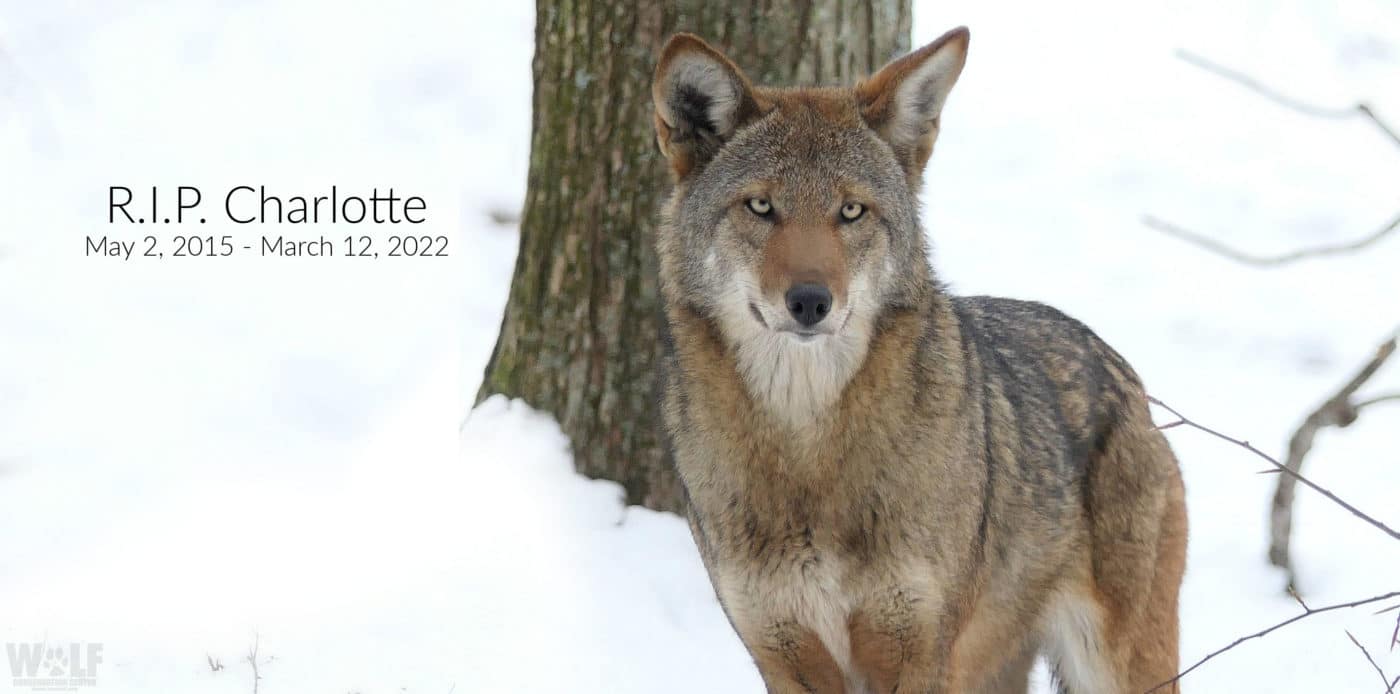 Dear Friends,
It is with deep sorrow that we share news about a beloved matriarch. Red wolf Charlotte, born at the Wolf Conservation Center in 2015, passed away yesterday. Charlotte would have been seven years old this spring.
While seven years is a considerably young age for a captive red wolf, we take comfort in knowing that every one of Charlotte's years was filled with love and excitement. Her early years were spent romping around her spacious enclosure and rough-housing with her siblings – catching dragonflies, wrestling, and basking in the love that comes with living as part of a family unit.
In the winter of 2017, Charlotte officially made the leap to adulthood when she met the first love of her life, red wolf Jack. The duo delighted in their newfound infatuation and could often be observed cuddling and kissing in the warmth of their den. Their love manifested physically in four healthy pups born in 2018 – Maple, Marley, Deven, and Ben. Charlotte blossomed as a mother, proving that she was more than capable of providing for her children – she famously killed a chipmunk while nursing her pups!
Charlotte's greatest accomplishment in life, as many parents can attest, was raising wonderful children who were able to experience a life she never could. In the spring of 2021, her son Deven was chosen for release into the Alligator River National Wildlife Refuge in North Carolina. It's a life all captive red wolves should have – the chance to roam vast expanses of wilderness with nary a fence in sight – but a life so few actually know. Deven was given this chance because he was elusive, cautious, and wary; all qualities his parents instilled in his formative years. Thank you, Charlotte, for creating a better future for your children.
The last months of Charlotte's life were filled with both heartache and second loves, as she lost her mate Jack in September 2021, but was lucky enough to find love and companionship with her new mate, Jacques, in December 2021.
We take comfort in knowing that Charlotte spent her final days with Jacques, but we grieve for the life that was so suddenly taken away. We wish that she could have known the freedom of a wild life because her spirit was as beautiful and breathtaking as a North Carolina sunset. She deserved more, and most likely yearned for a life of adventure.
As we begin to navigate the realities of a new world without the life force that was Charlotte, our thoughts are with Jacques and with all of you, her steadfast supporters who witnessed every milestone of her brief yet impactful life. Her courage and compassion live on in all those who loved her, and we will continue the fight to safeguard the wild legacy she leaves behind.
RIP, sweet Charlotte. We miss you already.
Maggie Howell
WCC Executive Director