Second Pair of Captive-born Red Wolves Released Into the Wild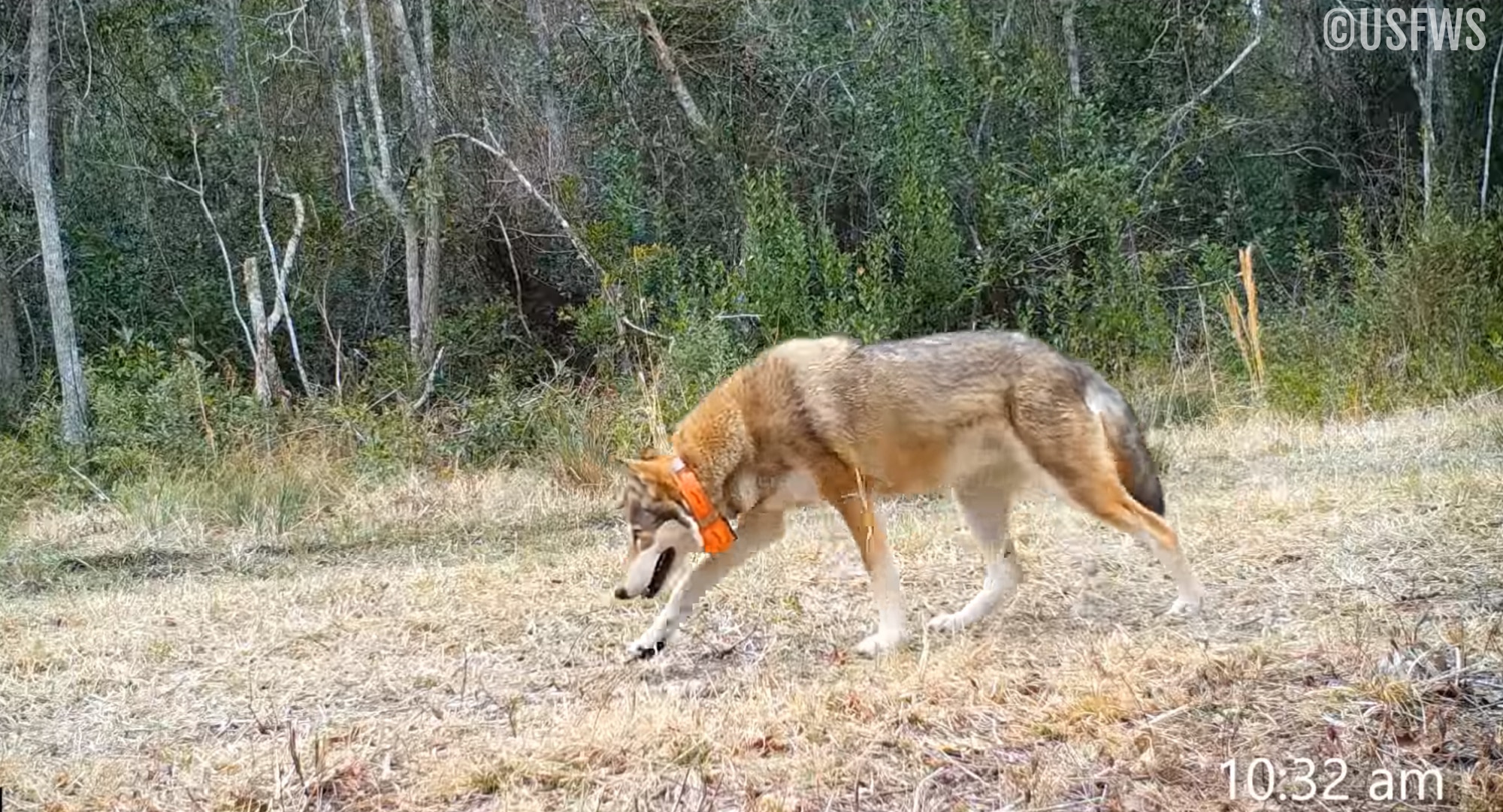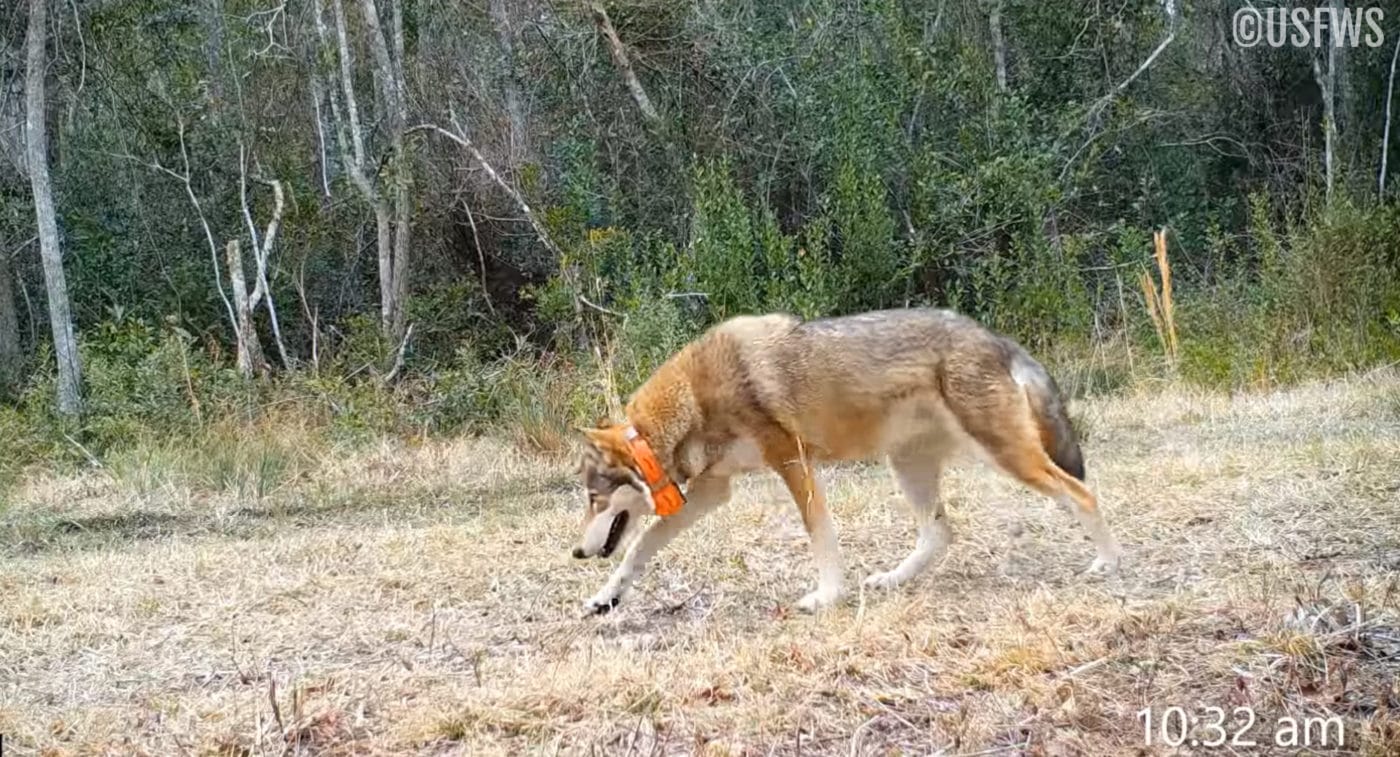 On March 15, 2022, a second pair of captive-born red wolves has been released into the wilds of North Carolina, bringing the number of total known red wolves up to twelve.
This male-female pair, known as Hemlock and Bobcat, finally received the opportunity so many wolves dream of – the chance to be wild. Biologists hope the pair will produce pups in the spring, but we also hope that they live a life of adventure and wonder. They deserve it!
Anticipation…anticipation…it's keeping me waiting…for them to head off into the wild! And after many hours of deliberation (16 hours, to be exact!) – they have! This pair of red wolves from the NC State College of Veterinary Medicine has been together for almost two years and is the second pair of red wolves to be released this season on Alligator River NWR. We have other red wolves being readied for release, to include a family group and another pair consisting of a wild red wolf female and a captive born male, so stay tuned as we bring you those updates!

RED WOLF RECOVERY PROGRAM