Court Limits Hunting and Trapping of Montana Wolves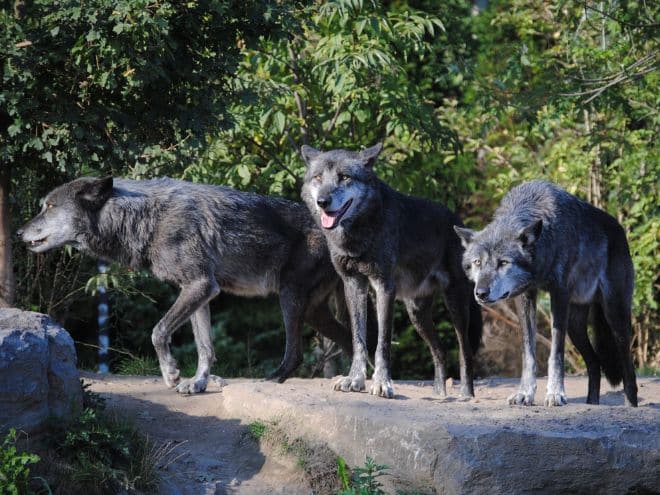 The fight for the protection of wolves in Montana scored a victory on Tuesday when a District Court in Lewis and Clark County issued a temporary restraining order impacting some of Montana's wolf hunting and trapping regulations.


Loss of ESA Protections
We've spoken several times about some of the gruesome results of the end of ESA protections for wolves. The timeline has been a bit of a yo-yo, as you can see above, but since the ESA protections have been lifted, hunters have been killing gray wolves, particularly in Montana, Idaho and Wyoming, and then in 2021 things got even worse. The 2021 rules allowed using snares to trap wolves, higher kill limits, hunting wolves at night on private land, reimbursement payments for killing wolves, and longer trapping seasons. All of which were actively aimed at decreasing the state's wolf population. Hunters responded by taking 148 wolves across the state while trappers took 125 for a total of 273 wolves for the 2021-2022 hunting and trapping seasons, according to an annual report released by Montana Fish, Wildlife, and Parks.
Temporary Restraining Order
Under the order passed on Tuesday, several of the 2021 rules are temporarily on pause, especially in key areas like WMU 110, 313, and 316, which border Glacier and Yellowstone National Parks, respectively. One key aspect of this return to the 2020 rules outlines the number of wolves that can be killed and the ways that they can be killed. For now, the restrained quota will be two wolves in WMU 110 and one wolf each in WMU 313 and 316. Currently, one wolf has been harvested in WMU 313, and no wolves have been harvested in WMU 316 and 110. Wolf hunting and trapping in WMU 313 is now closed.
Don't get too caught up in all the numbers and jargon. The key is that these regions directly around the parks are going to have stricter limits imposed on them for the time being, and all hunters and trappers are now restricted to killing just 5 wolves per person, per season, AND perhaps the biggest change for now, no one can use snares as a legal method for trapping and killing wolves, which helps not only wolves, but countless non-target animals who get snared annually, including endangered and threatened species like grizzly bears and Canada lynx, and even sometimes family pets.
What's Next?
The 2021 decision to eliminate quotas in WMUs 313 and 316 brought a sizeable increase in the death toll of wolves who ultimately call Yellowstone home, including several members of the Junction Butte wolf family (or pack), which was the "most-viewed" wolfpack in the world, and brings in tons of money to the state from tourists vying to see these rare beautiful creatures. This restraining order reinstitutes many of those protections for wolves that live primarily on this federally protected land. While this is important, the next step is perhaps even more crucial.
Montana Fish, Wildlife & Parks will make legal arguments in this case at a hearing scheduled for Nov. 28. The court has set the temporary restraining order to expire on Nov. 29. We'll be closely watching and updating how those arguments go. Be sure to follow us wherever you frequent to get the latest updates: