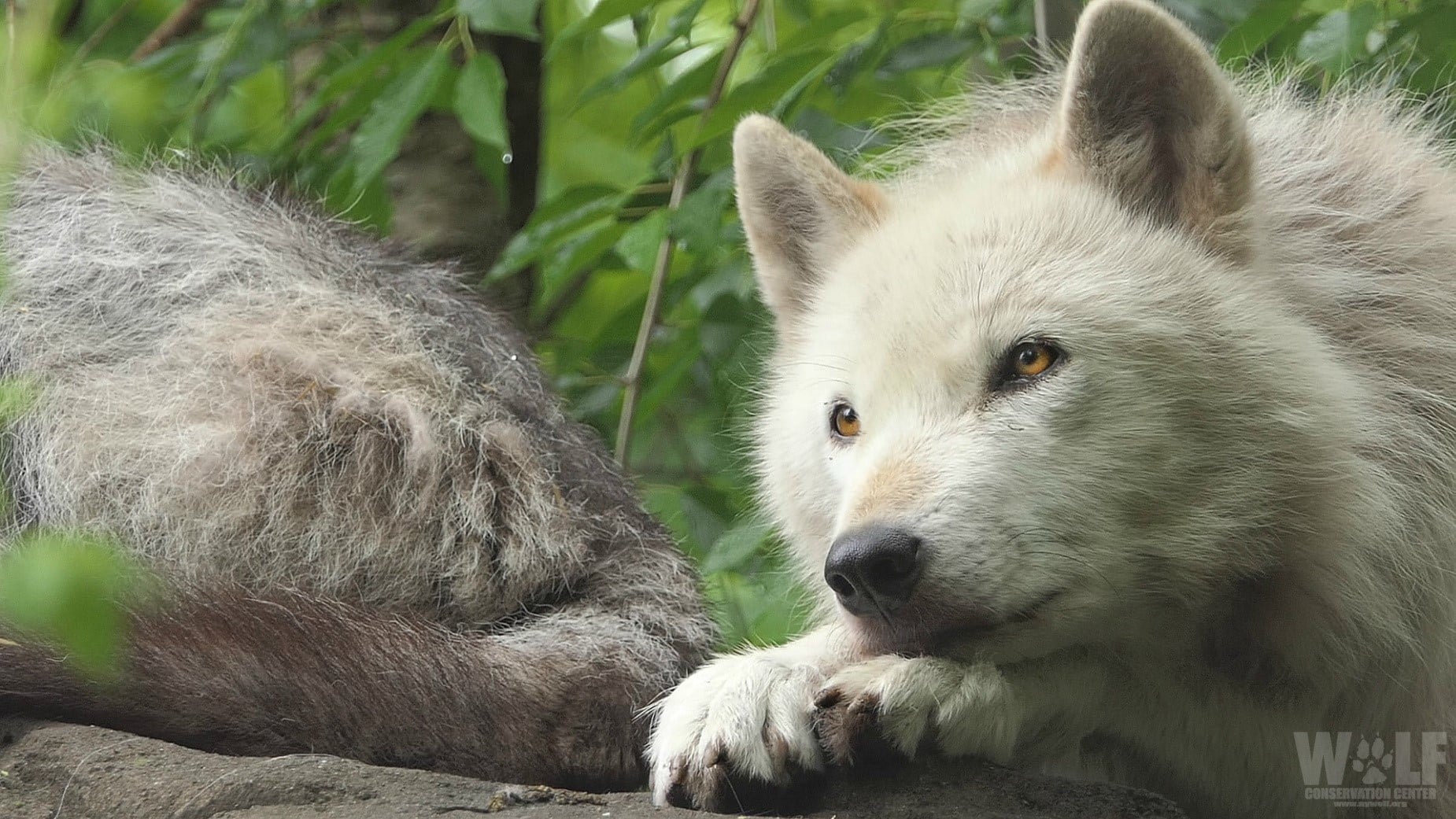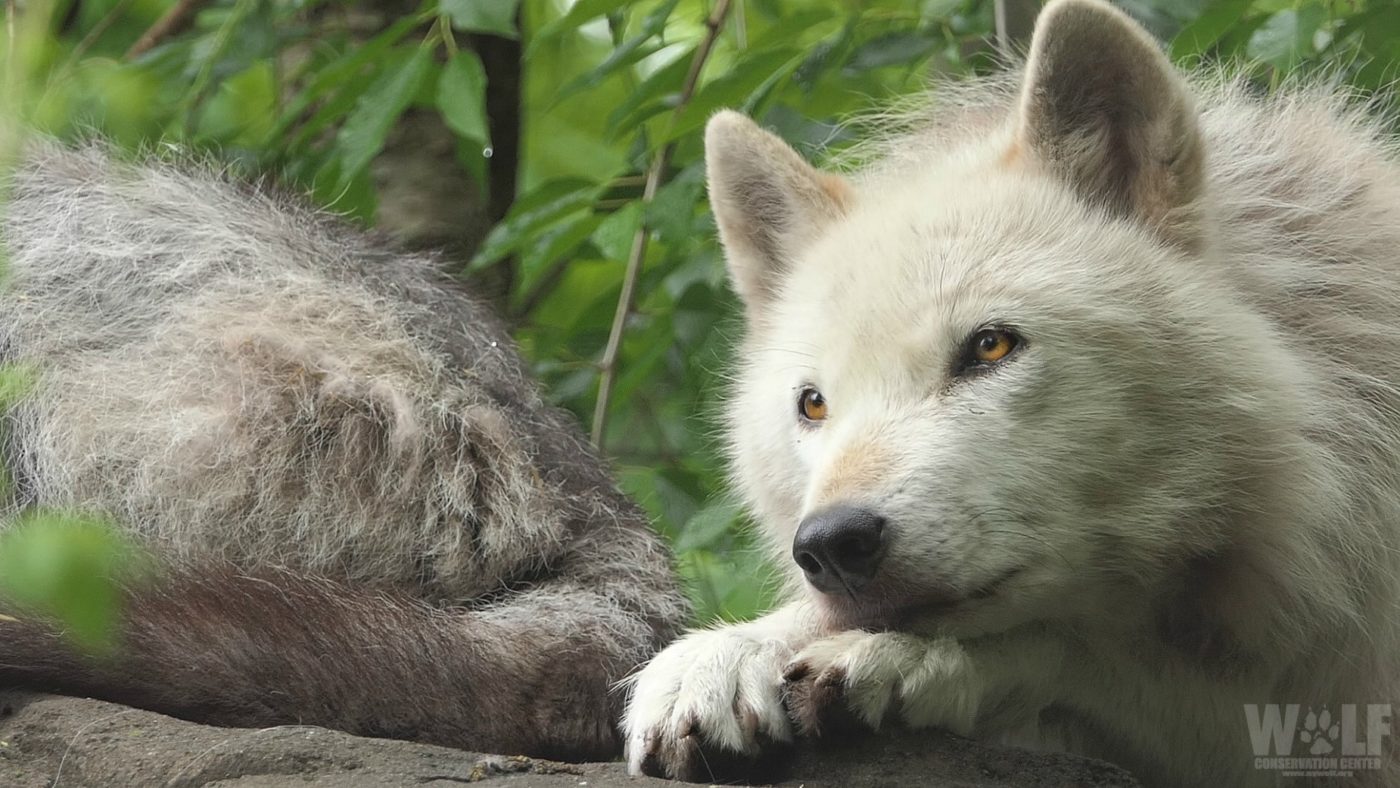 Dear Friends,
It greatly pains us to share the news today that the pillar of the WCC Ambassador Wolf family, Alawa, passed away last night; she was 12 years old.
Over the recent months, Alawa had been showing clear signs of health deterioration, and, despite our best efforts, her condition continued to decline. After much deliberation, guided by the love we bear for her, we made the painful decision last night to alleviate her suffering. Alawa is now at peace, having been gently put to sleep surrounded by those who loved and cared for her deeply.
Alawa, meaning "sweet-pea" in Algonquin, lived out her namesake with gentle and playful interactions with her brothers, litter-mate Zephyr, who passed last year, and Nikai, her nine-year-old younger sibling. Observers often called her the "true leader" of the Ambassador pack, but in a way that never had to be challenged or reinforced. She had a way of always getting what she wanted while avoiding conflict.
As Zephyr fell ill in 2022, Alawa stepped up even further and solidified her bonds with Nikai, who still needed her mature presence. In some ways, it is fitting that yesterday afternoon, Alawa spent some time meeting the newest Ambassador pup, Silas, beside their enclosure, completing a metaphorical "passing of the torch" on to the next generation, a step that always comes sooner than you'd like or expect.
Alawa will be remembered for her "Lazy howls," commanding the entire WCC chorus to howl along, with the authority of a queen being fed grapes in a hammock. While her brothers often expressed their personalities by playing off one another, Alawa demanded viewers' attention on her own terms.
She joins a long legacy of Ambassador wolves who served their species by opening the doors of understanding for a general public who often misunderstands wolves and their vital roles in nature. In her 12 years of service, Alawa taught countless people, in person and online, what wolves are really like, in a style that was uniquely hers. Her impact will be felt for years to come, in ways she could've never imagined.
We thank her for that, and so much more we can't properly put into words.
Thank you for your support,
The Wolf Conservation Center Family