Run Like A Wolf Participant, Daniel Lockhart, Opens Event With 100-Mile Run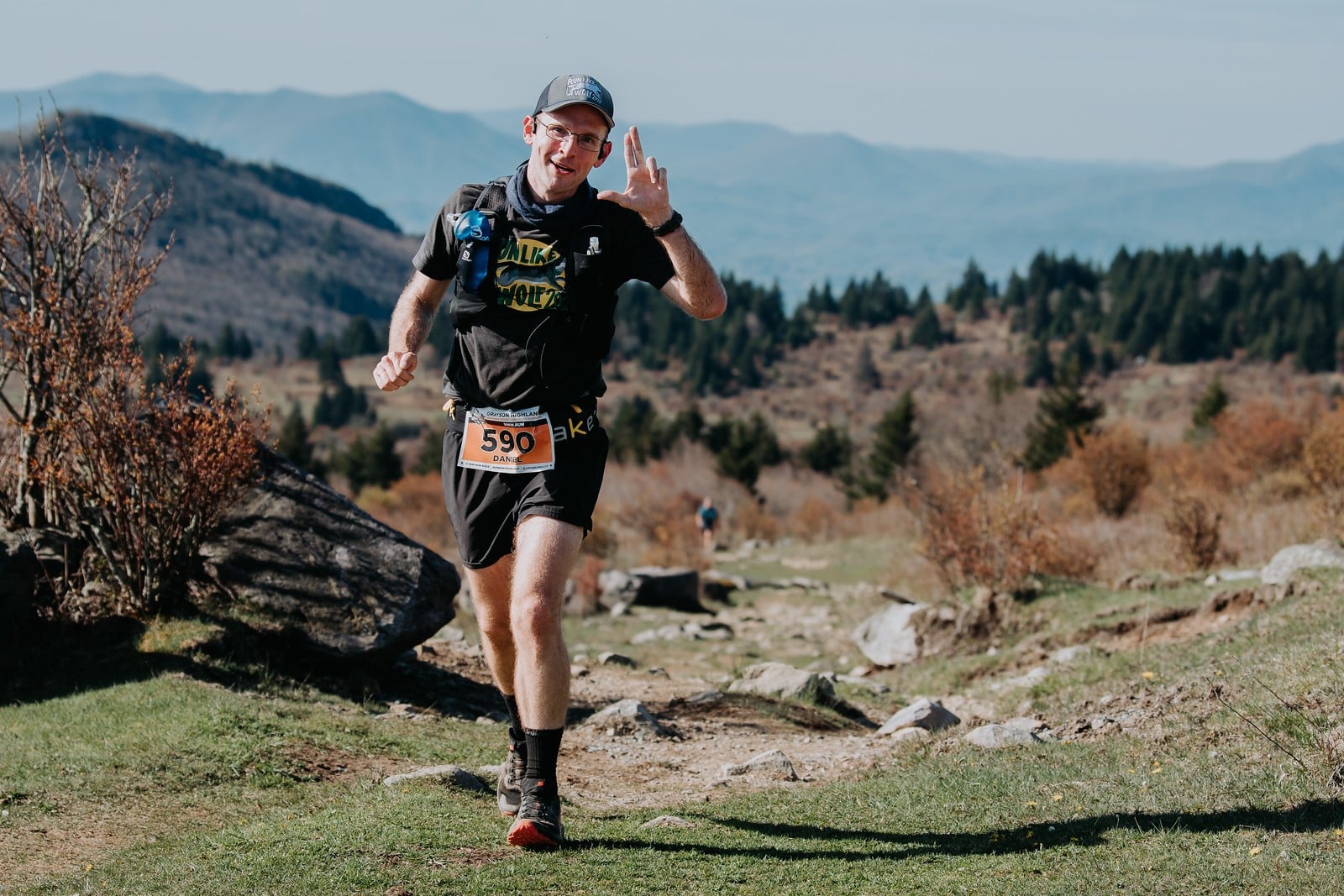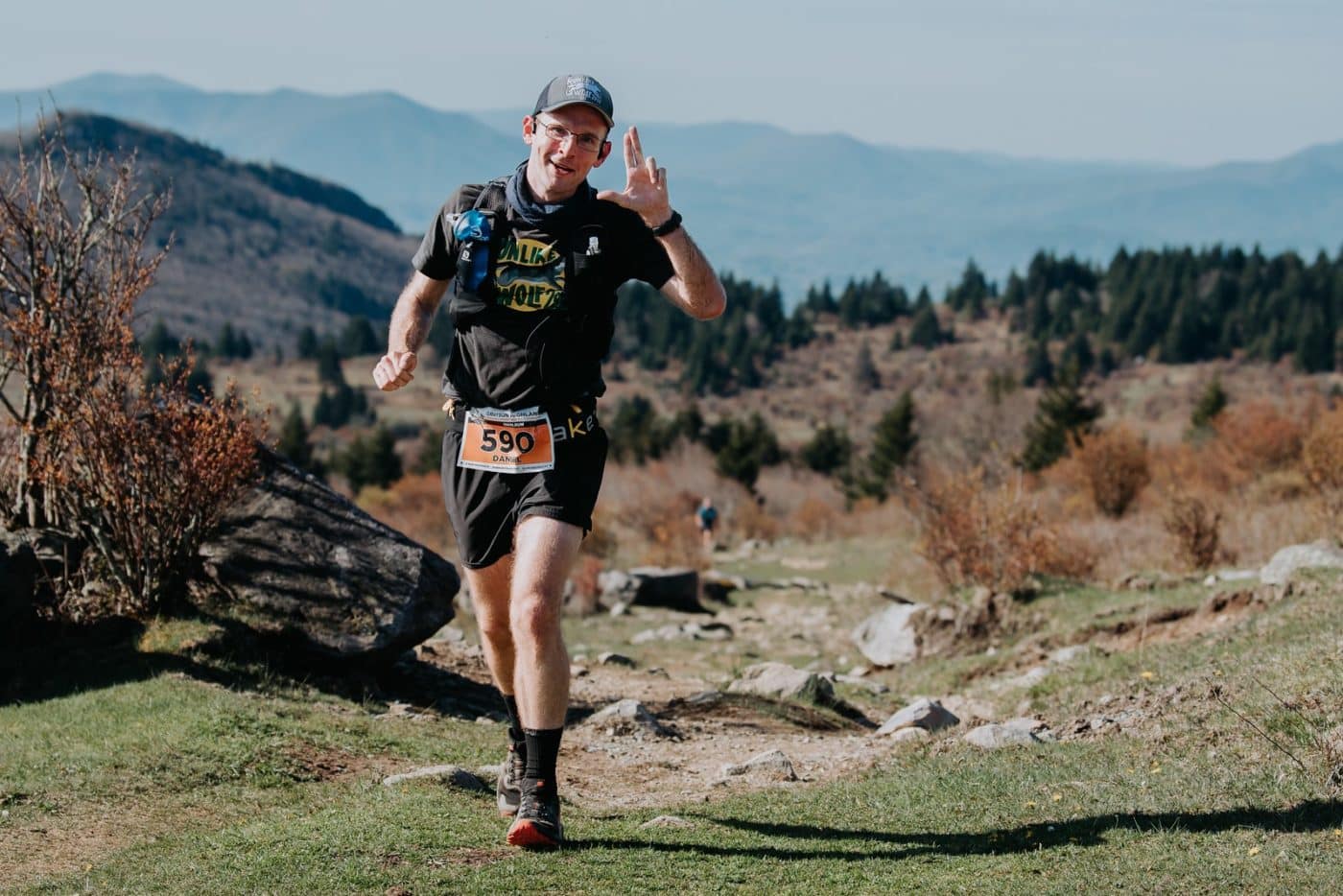 After one day of our annual Run Like A Wolf event, there was no question about who the leader was. Daniel Lockhart, from Durham, NC, logged a 100-mile run in just under 24 hours (23:25:19). "I started at 3 am, on (Aug.) 1st, and I finished at 2:30 am on (Aug.) 2nd." Lockhart told the WCC about his superhuman effort. We got the opportunity to speak with Lockhart further about his inspiration, his passion for wolves, his highs and lows of the run, and what it means to live a fulfilling life.
Daniel Lockhart was in good spirits for someone who'd just tracked more miles in 24 hours than many people accomplish in months, given that the average American walks 1.5-2 miles a day. "I'm still riding high from yesterday," Lockhart said as we exchanged casual "how are you's" to start the conversation, though even he admitted his legs were "really stiff" today following the run. That positive attitude was shown throughout our talk, and it helped carry him through the grueling moments in the process. Lockhart said he completed a 5.5-mile loop in his neighborhood a mind-numbing 17 times, and he then still had to tack on a longer 8-mile loop at the end to cross over the century mark. Perhaps the most incredible thing about this run, was that Lockhart had never run more than 50 km (31.06 miles) prior to this giant push towards 100.
You couldn't accomplish something like this without a good bit of mental fortitude, which Lockhart says he leaned on when he hit a low point "around mile 80…I was really questioning 'why am I doing this?' But I worked through it by assuring myself 'it's just a matter of time.' There's that saying that 'bad times don't last forever,' and I knew at that point I just had to run down the clock." Lockhart also attributed his time in the Marines as an essential part of building that fortitude, especially as the clock ticked on during his 24-hour jog, "they taught me about doing more with less, and that usually meant less sleep."
One of the most inspiring parts of talking with Lockhart was his philosophy on goal setting. "In the past I've tried to do really big things, and when I've failed, there's a little bit of personal disappointment, so I really wanted to carry through with this…you promise yourself you're going to do something, and you go out and do it, and yeah it really sucked towards the end, but it was a huge mental win to carry this out" Lockhart said about the experience, but he also later acknowledged that the goal itself can be individualized and each win is worth pursuing, regardless the size.
When I asked Lockhart what takeaways he had from the experience, he had some inspiring words of wisdom for his fellow man, "I feel like my life has improved a lot since I've been pursuing these goals, through running and some other things. But it doesn't have to be a 100-mile run, it could be a 5k or a 10k, or it could be finishing that novel you're writing…it doesn't have to be physical, it can be anything. Just set a goal and go for it."
As for goal setting, the Wolf Conservation Center has its own goals for Run Like A Wolf, including raising funds so that we can better serve wolves, at our site in New York, and across North America with advocacy and support. Lockhart's efforts have already raised over $2,400 for that goal, which you can contribute to here.
As for why Lockhart chose this event for his 100-mile run, it goes back to high school for him: "I liked the idea of supporting wolf conservation. When I was graduating high school I wanted to go into wildlife biology and do field work…but back then I was scared to move across the country, and I got a safe degree and safe job…but events like Run Like A Wolf allow me to contribute…it's just my way of supporting (conservation) with what I can do these days."
If you'd like to support wolf conservation and log your own miles, Run Like A Wolf is still open for registration through August 7th.