A Temporary Reprieve for the East Beach Pack of Galveston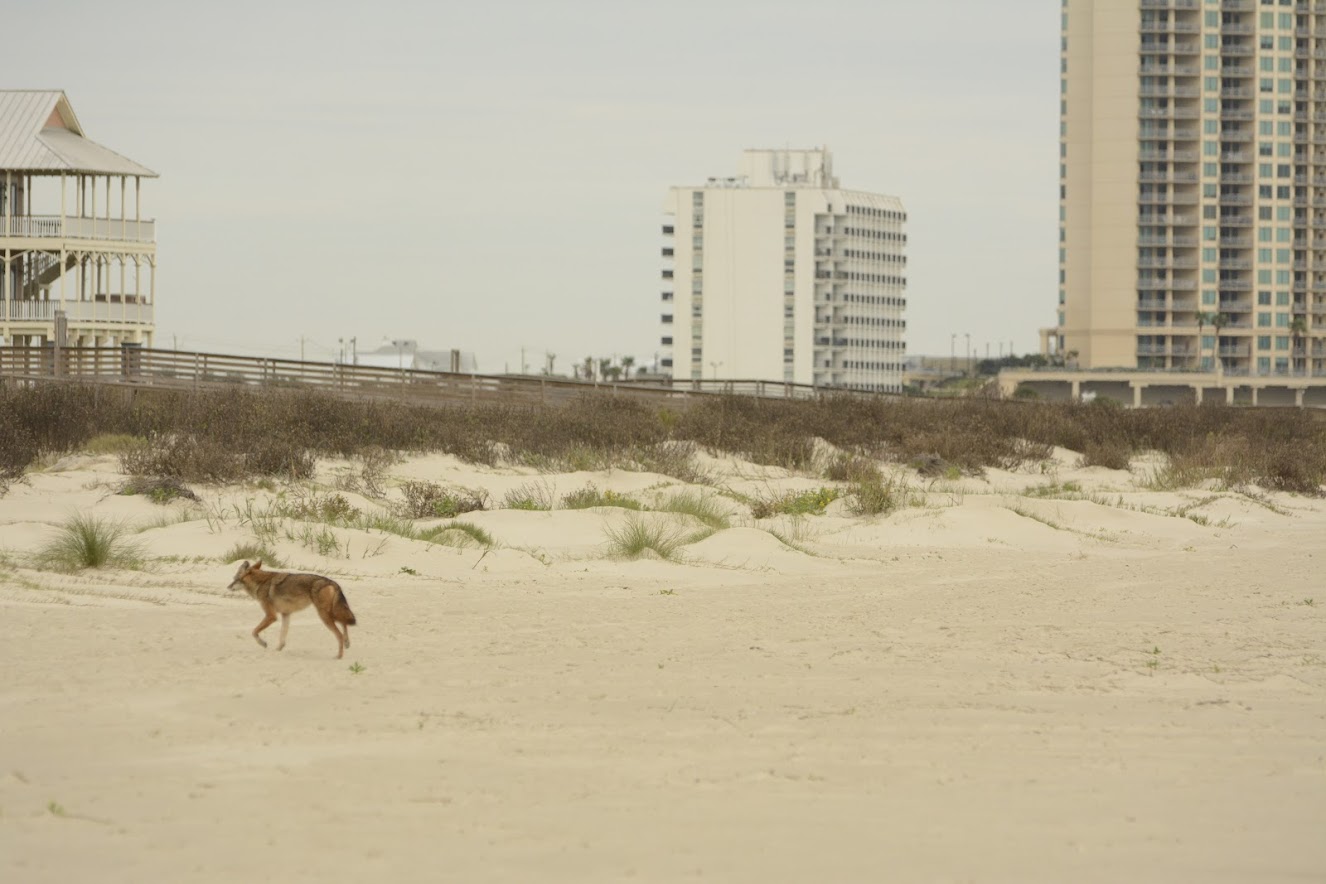 Galveston, TX, with its unique landscapes and ecosystems, has been home to a pack of canids that not only tell a story of survival but also of the crucial role of red wolf ancestry in their biodiversity. However, a proposed development posed an imminent threat to the green spaces these canids call home.
In response, many of you took up the call to action. Planning to attend the Galveston City Council Meeting, or reaching out online, sharing your concerns, and emphasizing the ecological significance of these canids and the environment they inhabit.
Your voices, combined with others in our community, have granted a temporary reprieve to the East Beach Pack. The development plans, which lacked foresight for wildlife corridors and essential green spaces, have been put on hold for now after the developer pulled out of Thursday's meeting.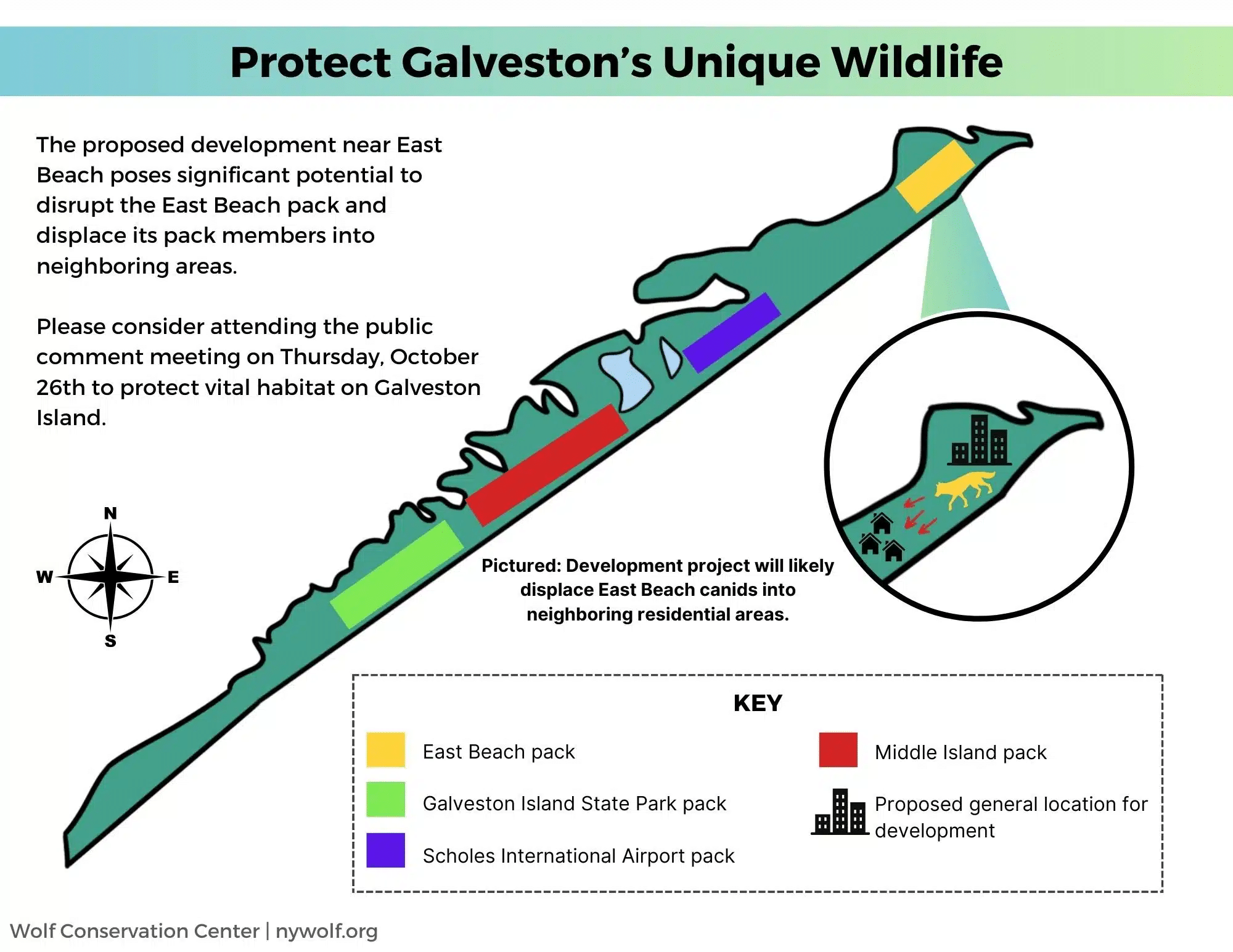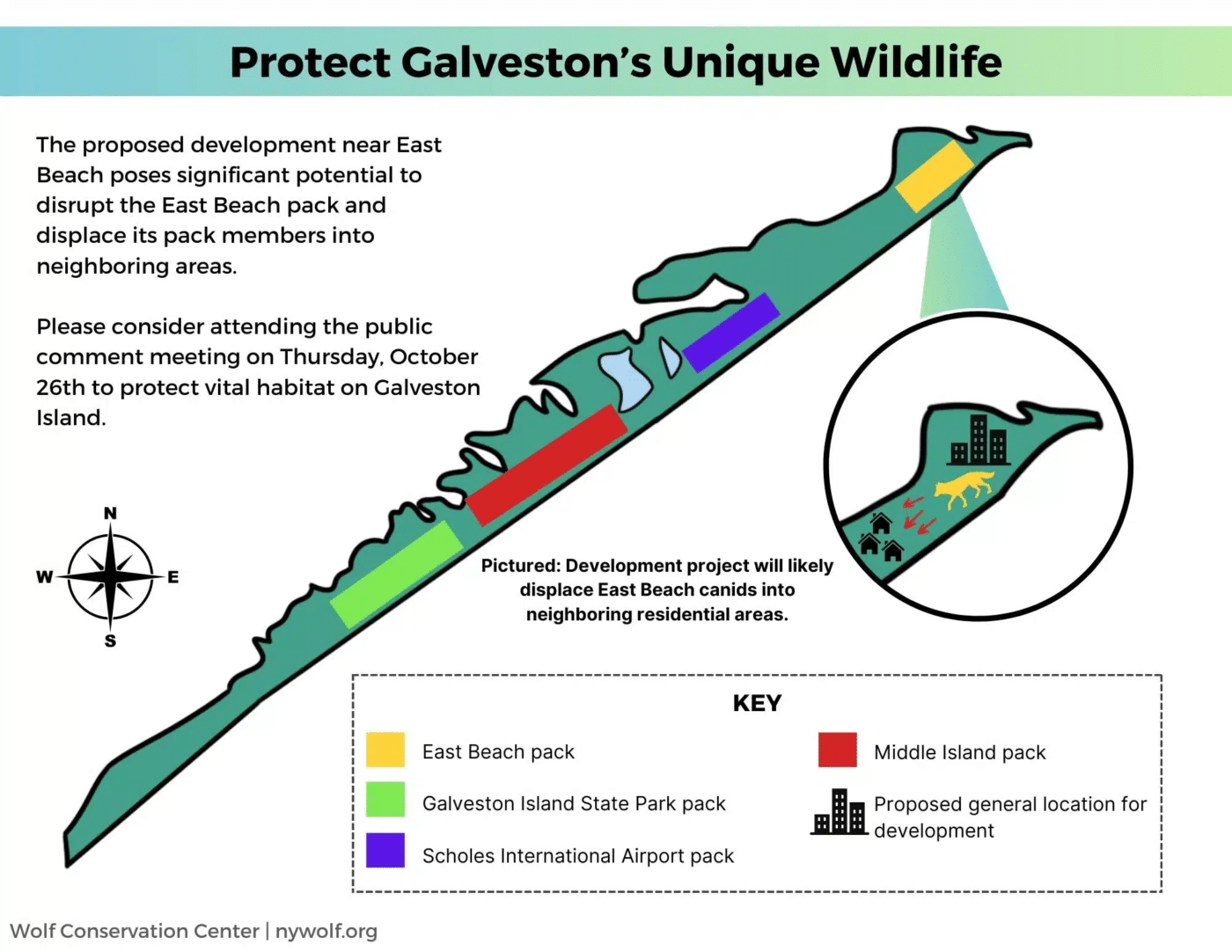 However, let's be cautious in our optimism. This hiatus is only temporary. The road ahead remains rife with uncertainties. There's a possibility of renewed discussions, altered development blueprints, or even fresh proposals that might yet again jeopardize the habitat of the East Beach pack.
Make no mistake, this pause in proceedings is a testament to the impact collective action can have. For now, the East Beach pack can continue their existence in their natural habitat, but the specter of development looms large.
To everyone who stepped up, voiced concerns, and spread the message, our sincerest appreciation. We, at the Wolf Conservation Center, pledge our continued dedication to safeguarding these unique canids' rights. We will ensure that you remain informed about further developments, and we may need to rally our forces once more if the threat of development resurfaces.
Thank you for standing with us during this challenging time. The battle might not be over, but together, we've shown what we can achieve.
Want to stay engaged and support our ongoing efforts? Make sure you follow our newsletter to stay informed on all the latest Action Alerts. Your continued support strengthens our mission.