Galveston's Unique Canids Need Your Support as Development Project Progresses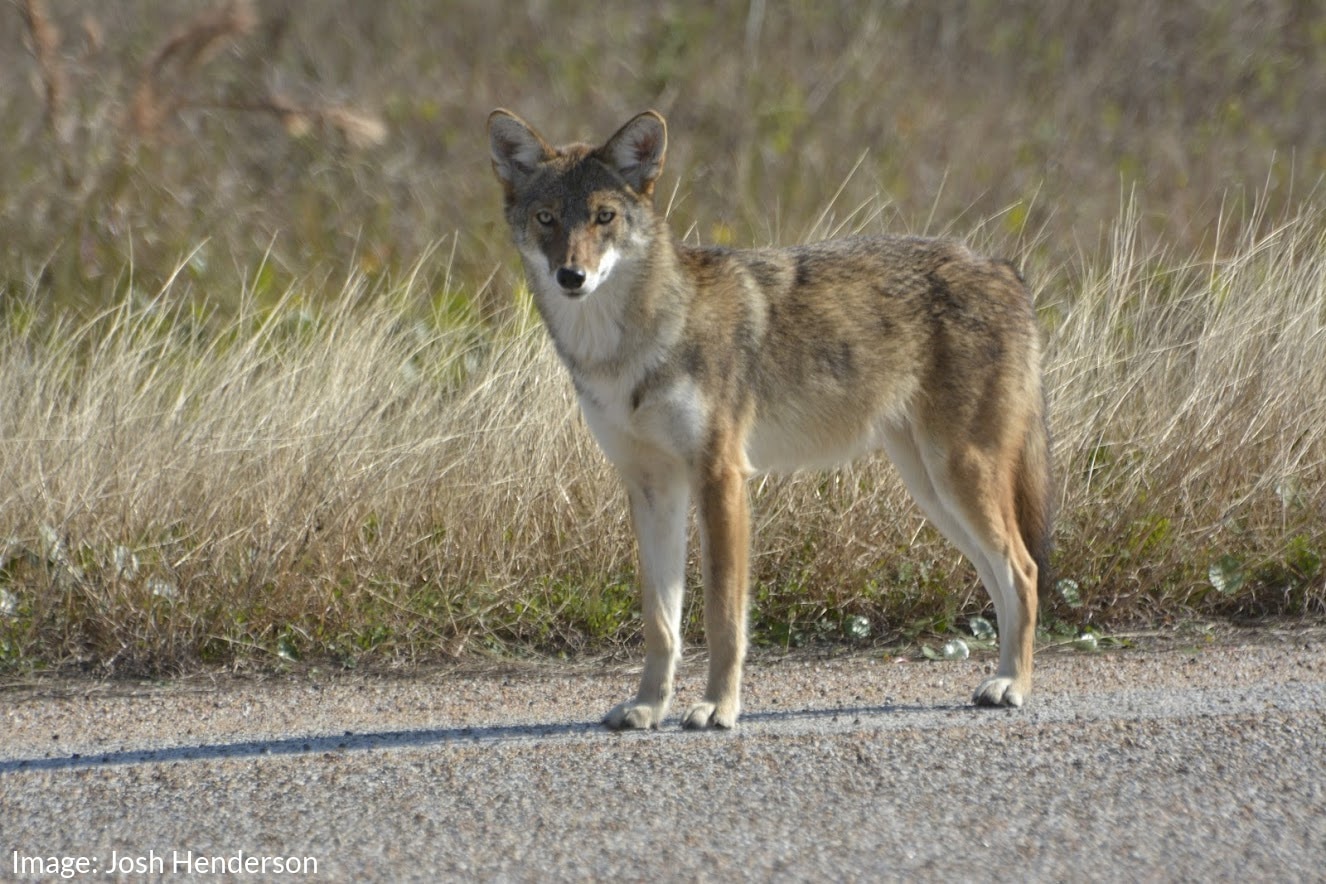 The Galveston City Council is moving forward with a plan to develop 63 acres on the east end of the island where a large hotel and condos have been planned. The city's plan is to create high density rental units with narrow streets and expected high volumes of traffic, which would displace the East Beach pack of canids. These canids have high levels of red wolf ancestry and could hold the key to the recovery of that endangered species. Beyond their importance to red wolf conservation, these canids deserve to have a wild green space to call home.
No public document appears to include a design for a wildlife corridor or green space set aside for habitat preservation and buffer zones. The proposed development is surrounded by wetland and significant wildlife, habitat and ecosystems that are currently undeveloped.
How can you help challenge this development plan?
Please attend the Galveston City Council Meeting on October 26th (5pm CT) at 823 Rosenberg, 2nd Floor in Galveston Texas 77553 and give a public comment in person!
If you're unable to attend, you can submit an online comment here. Remember to highlight your connections to Galveston!
Suggested talking points:
Feel free to personalize and speak about your experience with the canids and development on Galveston Island
Southeast Texas was a last stronghold for red wolves during the 1970s. Four decades following the red wolf's extirpation from the wild, substantial red wolf ancestry was discovered in canids inhabiting Galveston Island, suggesting a real possibility that red wolf-like canids may persist along the Gulf Coast.
Recent research on Galveston Island reported that these Gulf Coast canids carry ghost alleles lost to the red wolf and represent a unique canid population that serves as a reservoir for historical or lost red wolf genetics. This red wolf ancestry unique to the area give the canids their unique look and behavior.
Currently, there are only 4 known family groups on Galveston Island. The proposed hotel and condos will impact the most isolated pack harboring the greatest amount red wolf ancestry on the island. The development will not only displace this pack into neighboring residential areas, but it will destroy vital habitat that has maintain high red wolf ancestry on Galveston Island.
The ecology and community interactions of these Gulf Coast canids are unknown and there is an urgent need to protect them until we can assess and implement appropriate conservation and conflict prevention strategies.
The development of some of the island's last green space will displace a group of unique canids known as the East Beach pack currently inhabiting that area. Despite living in a relatively urban, or generally human-inhabited landscape, the East Beach pack depends on the existing green space for resources. Construction will force them to relocate to neighboring areas, which will be challenging for them on an island that is home to three other packs. This displacement will result in more frequent sightings of canids as they jostle for resources and will likely require increased coexistence measures from the community. We request that the development project not move forward but if it must, we hope for a community-based project involving fewer homes, more community control, and protection of the East Beach landscape and wildlife.
I ask that you consider the devastating impact development and increased vehicle traffic will have on the quality of life for Galveston Island residents as well as the island's natural habitats and wildlife. Please provide details of the environmental impact studies that surely were conducted before approving the initial development plan for the condos and hotel.
Development and habitat destruction harm all species who rely on green spaces for survival and enjoyment – canids, humans, birds, and more. As concerned residents and individuals who enjoy the wild beauty Galveston Island has to offer, we implore you to reconsider the proposed plan and instead involve the community and consider their needs.