Howl-o-ween Event A Scary Good Time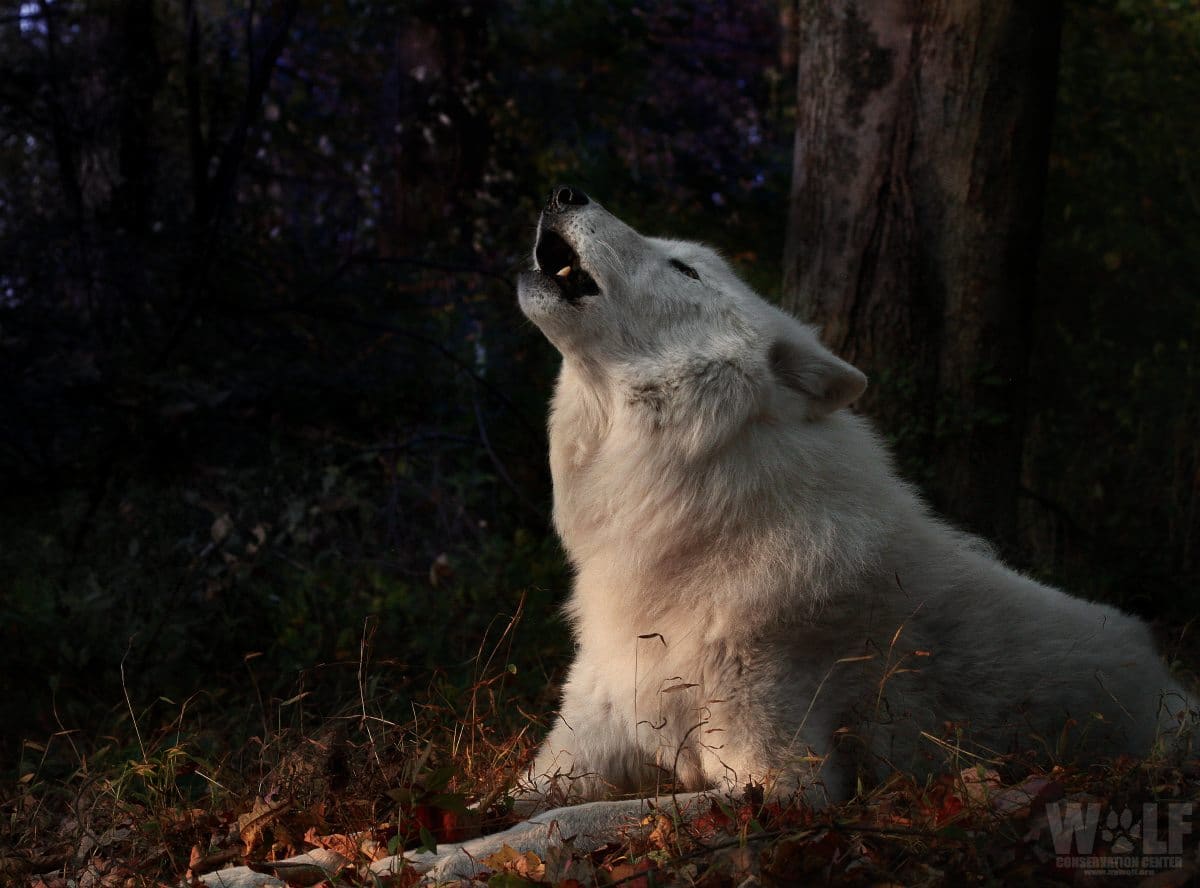 This past Saturday, the Women's Wolf Pack, a women's advocacy group focused on environmental causes, hosted a special Howl-o-ween event, the proceeds of which went directly to the Wolf Conservation Center and wolf advocacy. The event was filled with ornately ominous decorations, gorgeously ghoulish costumes, and around 100 exceptional guests who boogied their night away for conservation.
All in all, the event raised over $10,000 for wolf conservation, and highlighted the very best effects of collaborative action: cooperation, a good cause, and even some fun mixed in. Very special thank yous are deserved for Senator Peter Harckham, who has been a dedicated supporter of the WCC and an environmental ally in New York for many years. In fact, he was one of the co-sponsors of the NY Killing Contest bill which has passed through several legislative hoops, but we are still waiting for the Governor to sign. Also, we were happy to see the Town Supervisor of Lewisboro, Tony Gonçalves in attendance. Gonçalves has been a proponent and overseer of several local environmental initiatives, including a recent clean energy project in Lewisboro.
In addition to the Women's Wolf Pack, who threw an incredible party with decor that would fit into the set of your favorite Halloween film, our friends at Montelobos Mezcal deserve thanks for providing some delicious libations, as well as the folks at New Haven Pizza Truck for the delicious food.
As the echoes of the night's howls and laughter fade, it's impossible not to reflect on the profound impact such collective efforts can have. There's a unique magic when dedicated hearts converge under the cloak of a moonlit night, united in purpose. The remarkable outpour of support, both in spirit and in funds, reaffirms the power of community. The journey to protect our wolves and preserve our environment is long and arduous, but with allies like the Women's Wolf Pack and every individual who participated, it becomes a journey filled with hope and determination. Our deepest gratitude to all who made this night unforgettable. We march forward, more inspired than ever, holding the memories of this Howl-o-ween close to our hearts, knowing that together, we can, and we will, make a difference.
If you're interested in hearing and being a part of events such as these in the future, both locally and nationally, be sure to join our newsletter, so you never miss out on the latest WCC news!