Visit the Wolf Conservation Center
Come meet the wolves! We do not allow drop-in visitors, so please sign up for one of our programs:
Give the animal lover in your family a chance to thrive among wolves all week long! Camp runs Monday - Friday and is appropriate for children in grades 1-8. 
Throw your birthday to the wolves! Guests will celebrate by creating "presents" for the WCC's Ambassador wolves and will learn about wolf behavior.
Learn about North America's wildest residents - wolves - during an education session with a WCC wolf expert. Private programs are offered for school classes, scout troops, corporate teams, and more!
Camp out overnight with the 40+ wolves that call the WCC home! With wolves, vultures, and open skies, we're New York's version of Yellowstone!
What Visitors Have to Say: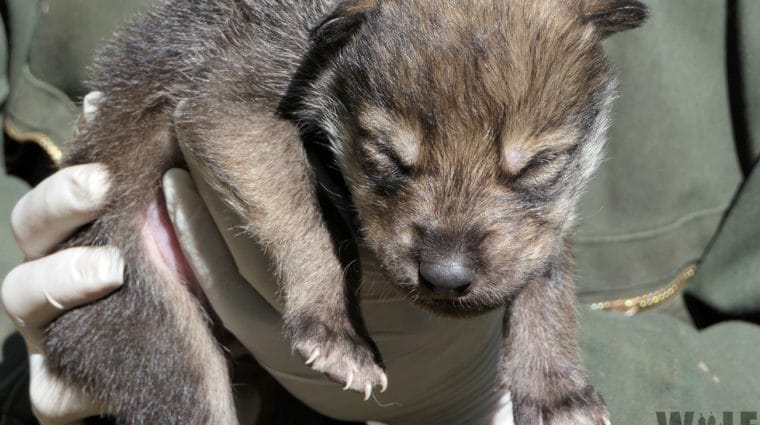 Six Captive Mexican Wolf Newborns Released to the Wild
Mexican gray wolf pup born at the Wolf Conservation Center in 2018. Six critically endangered Mexican gray wolf pups receive the call of the wild! The pups, born at the Endangered Wolf Center in Missouri, were placed with two wild wolf families in an effort to increase the genetic diversity of the wild Mexican gray…
We Need Your Help. Join the Fight to Save Wolves: