Visit the Wolf Conservation Center
Come meet the wolves! We do not allow drop-in visitors, so please sign up for one of our programs:
Join the Wolf Conservation Center family as we celebrate twenty years of success in our mission of education and conservation at a festive holiday party and silent auction in the Grand Ballroom at Le Chateau
Throw your birthday to the wolves! Guests will celebrate by creating "presents" for the WCC's Ambassador wolves and will learn about wolf behavior.
Schedule a Private Program for yourself or your group
Camp out overnight with the 40+ wolves that call the WCC home! With wolves, vultures, and open skies, we're New York's version of Yellowstone!
What Visitors Have to Say: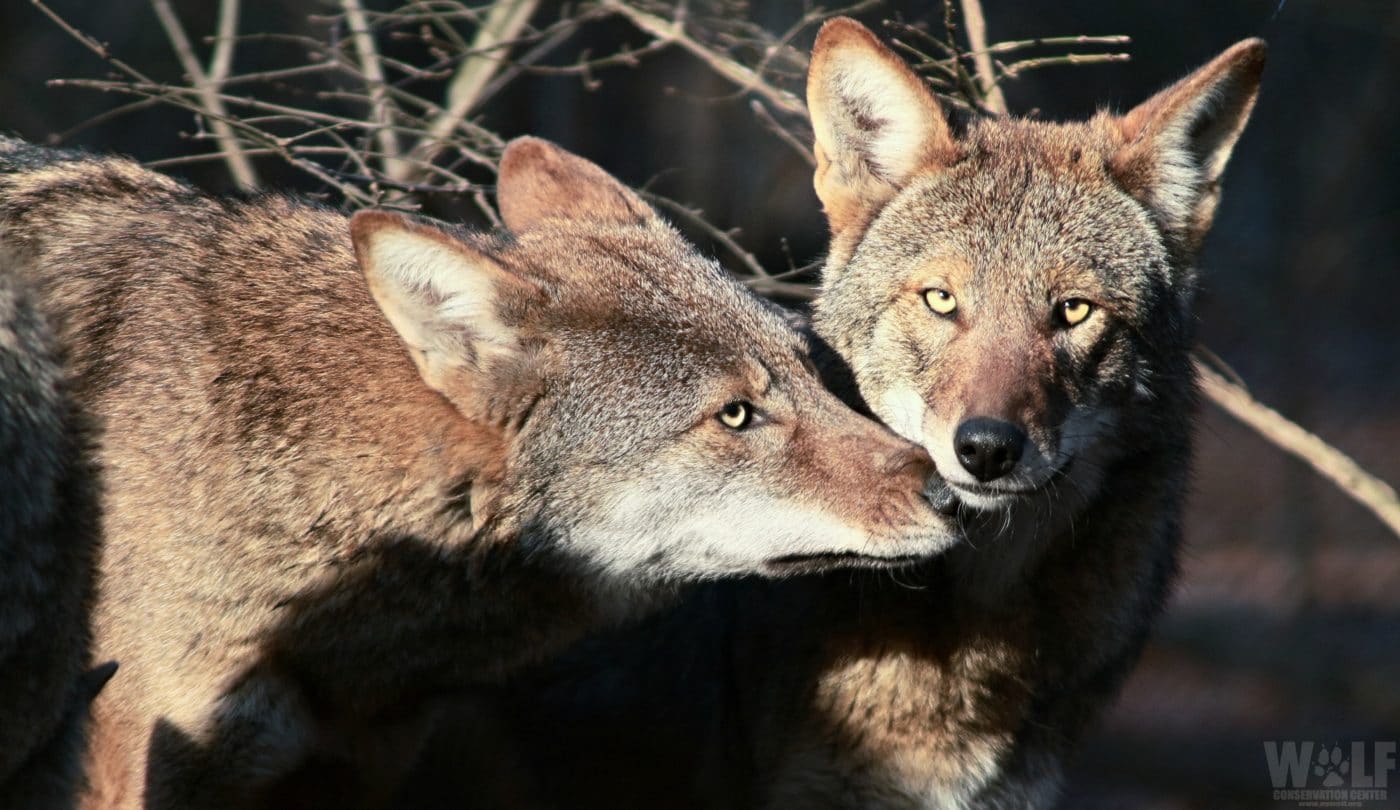 U.S. Fish and Wildlife Service Announces Transfer of Red Wolves to Recovery Area in North Carolina
Two Red Wolf Brothers Chosen for Wild Trace Back to the Wolf Conservation Center The U.S. Fish and Wildlife Service (USFWS) has announced their intent to transfer two critically endangered red wolf males from St. Vincent National Wildlife Refuge to North Carolina's Alligator River National Wildlife Refuge. These two brothers can trace their roots to…
We Need Your Help. Join the Fight to Save Wolves: