MAGGIE HOWELL
Maggie Howell, Executive Director, has worked at the Wolf Conservation Center since 2005, starting as the WCC's Managing Director and taking the helm as Executive Director in 2013. Before joining the WCC, Maggie worked in the jungles of Wall Street for a few years before moving out West to begin her career in wildlife conservation. Maggie has served as coordinator of the Northeast Wolf Coalition. She has a degree in Biology from Vassar, with a focus on Animal Behavior and ecology.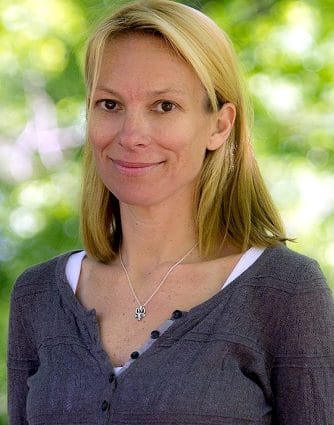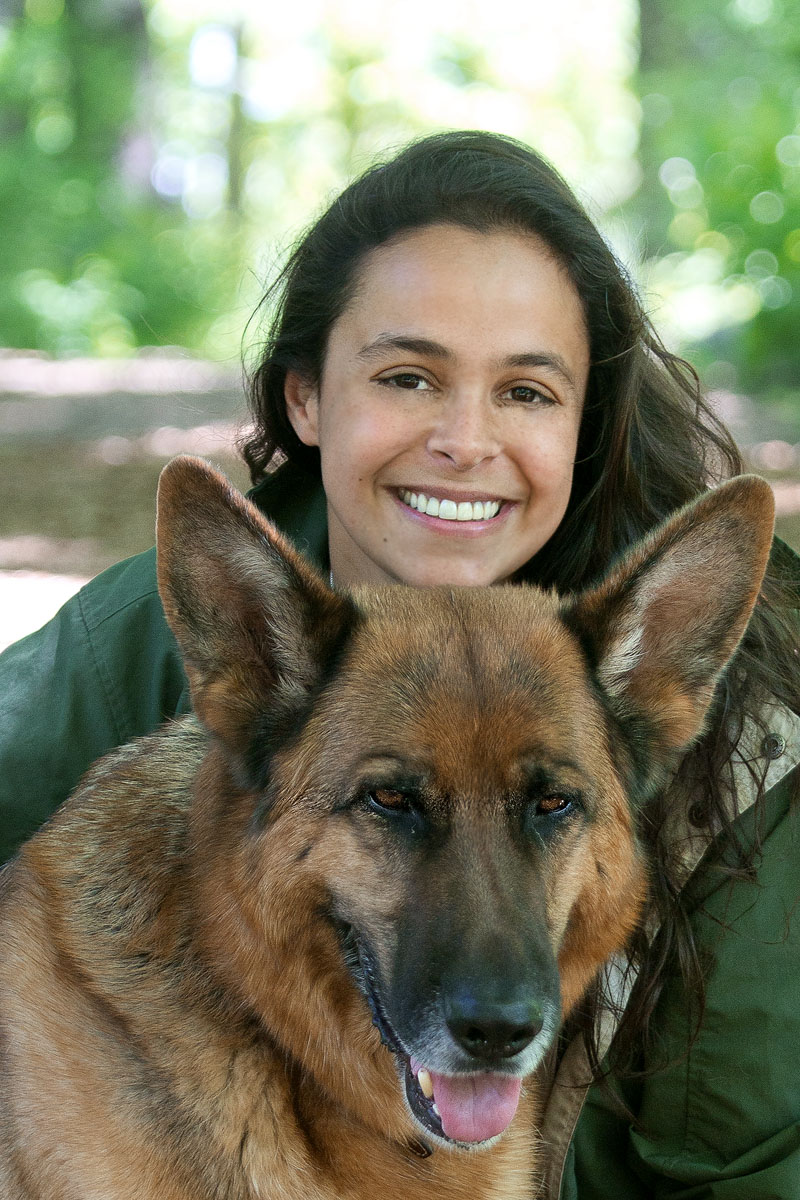 REBECCA BOSE
Rebecca Bose (Curator) is in charge of the well-being of all the Wolf Conservation Center's Ambassador and Species Survival Plan (SSP) wolves. Rebecca started as a volunteer with the WCC when it first formed and quickly proved invaluable thanks to her animal care skills. She was named Curator in 2003, becoming one of the WCC's first staff members and was elected to join the Red Wolf Species Survival Plan Management Group in 2009 and the Mexican Gray Wolf Species Survival Plan Management Group in 2010. Rebecca holds a BS in biology (with minors in chemistry and pre-veterinary studies) from Pace University and a Masters degree in biology from Miami University. Harboring a great love for animals and the environment since she was a child, Rebecca always envisioned herself working for a conservation/ animal cause. She is rarely found far from her German Shepherd Kai, who not only traveled with Atka, but also helps keep the WCC grounds clear of wayward sticks.
SPENCER WILHELM
Spencer Wilhelm, Director of Operations, is in charge of constructing and maintaining the WCC's extensive enclosures and grounds. He also assists in animal care and leads many of the WCC's onsite projects. Raised in a small town in Wyoming, Spencer earned a BS in Zoology from the University of Wyoming before traveling to Washington State to work with large cats. His passion for wildlife next brought him to Arizona where he not only continued working with big cats, but also gained hands-on experience with bears, wolves, and hyenas. Spencer then headed east to a position at the Bronx Zoo, before joining the WCC in 2005.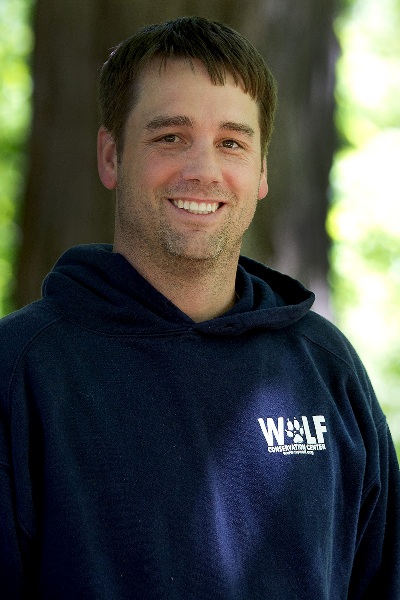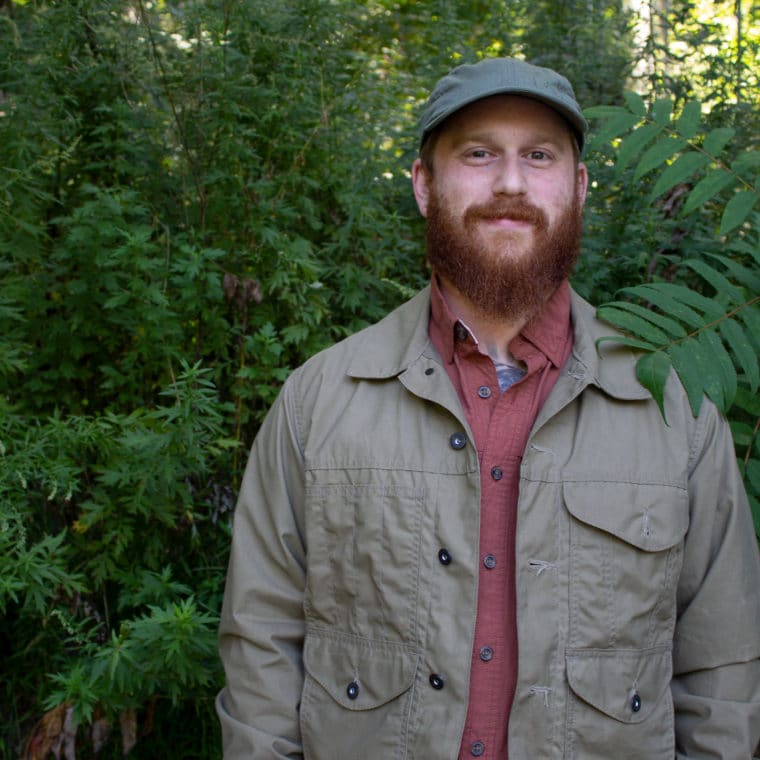 ALEX SPITZER
Alex Spitzer (Facilities Manager and Educator) teaches many of the Wolf Conservation Center's onsite and offsite programs and assists with other aspects of the WCC's daily operations. After graduating from the State University of New York Environmental Science and Forestry School in 2010, Alex became an educational intern at the International Wolf Center in Ely, MN before joining the Wolf Conservation Center staff.
REGAN DOWNEY
Regan Downey, Director of Education, develops, schedules, and teaches many of the Wolf Conservation Center's onsite and offsite education programs. She works with the education team to develop engaging and interactive environmental education lessons for individuals of all ages. Regan graduated magna cum laude from Providence College with a BS in Biology and a minor in Economics, and spent three years researching the mechanics of avian flight. After college, Regan's passion for conservation education brought her to the Wildlife Conservation Society where she worked in the Education Department for six months before accepting a position at the WCC as the Youth Education Coordinator. She became the Director of Education in 2018 and assists the Executive Director with mission-related projects.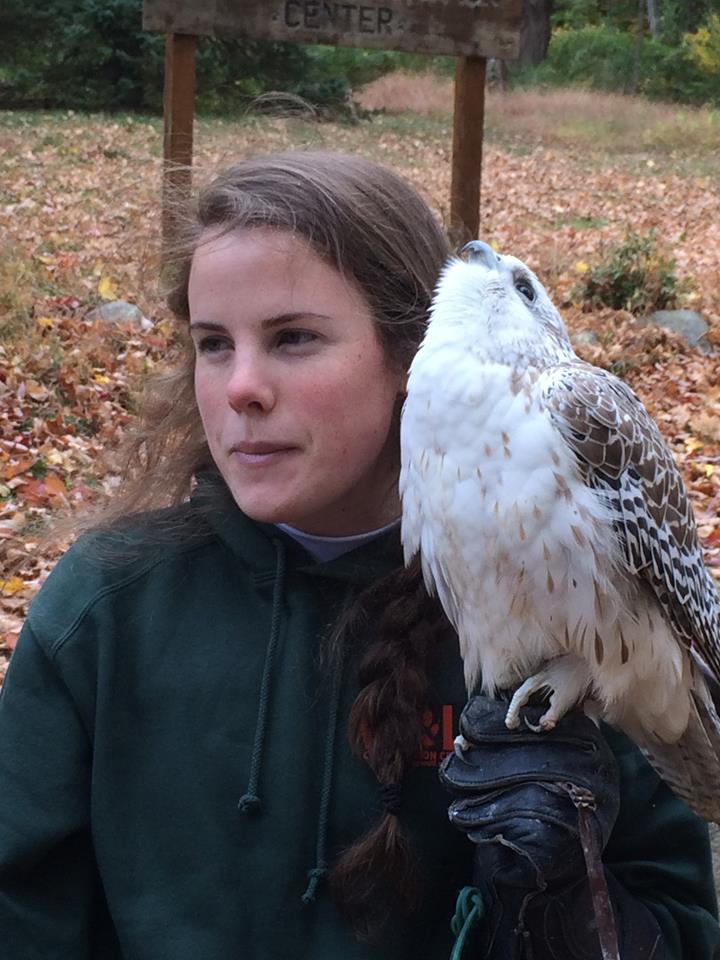 SUMMER HOOGENBOOM
Summer Hoogenboom is our Development & Special Events Coordinator whose focus is to plan the WCC's many fundraising events. Summer's lifelong passion for wildlife and environmental conservation led her to the University of Connecticut where she earned a B.S. in Animal Science and a minor in Wildlife Conservation. She studied wildlife in Chilean Patagonia and South Africa during her undergraduate career and continued after graduation as an environmental field technician in El Yunque National Forest, Puerto Rico, studying the effects of natural disaster destruction on rainforest organisms before accepting her position with the WCC.
MARK ODE
Mark Ode is the Wolf Conservation Center's Deputy Director. Before joining the WCC,  he held numerous IT management positions across a variety of industries. Being a passionate advocate for wolves and wildlife, Mark found himself spending most of his free time volunteering for, and supporting, wildlife and conservation organizations and research projects leading to his initial involvement with the WCC as a donor and volunteer. Mark holds a Bachelor of Arts in Philosophy from Oakland University, a Master's degree in Information Assurance from Walsh College, and is currently finishing a Master's degree in Biology from Miami University.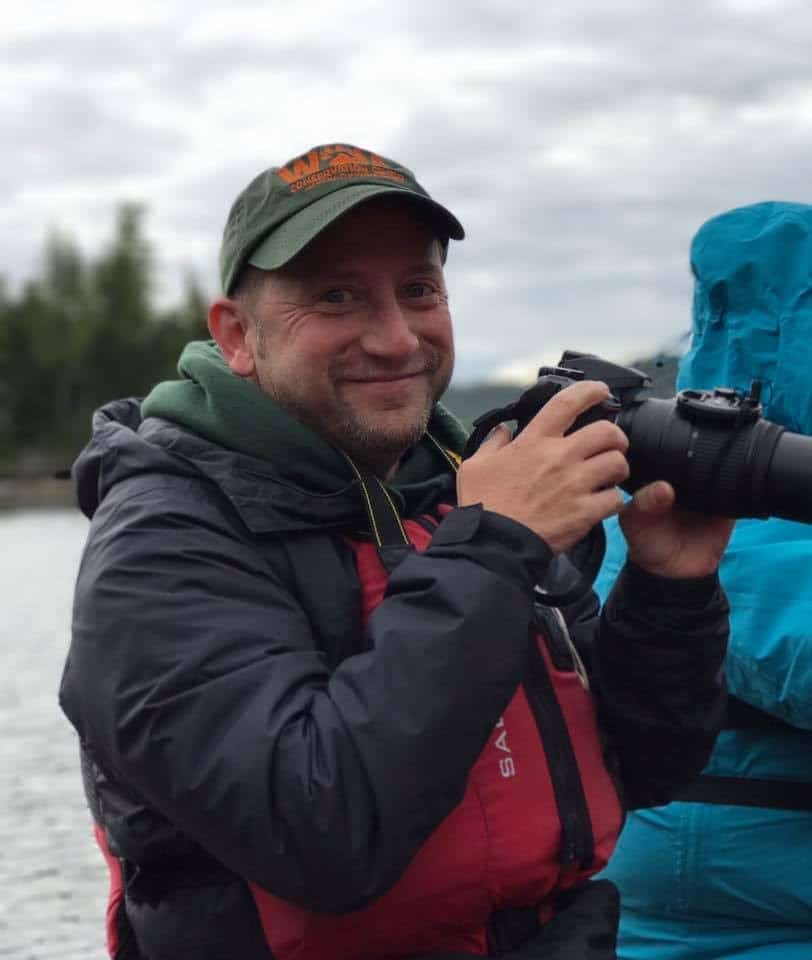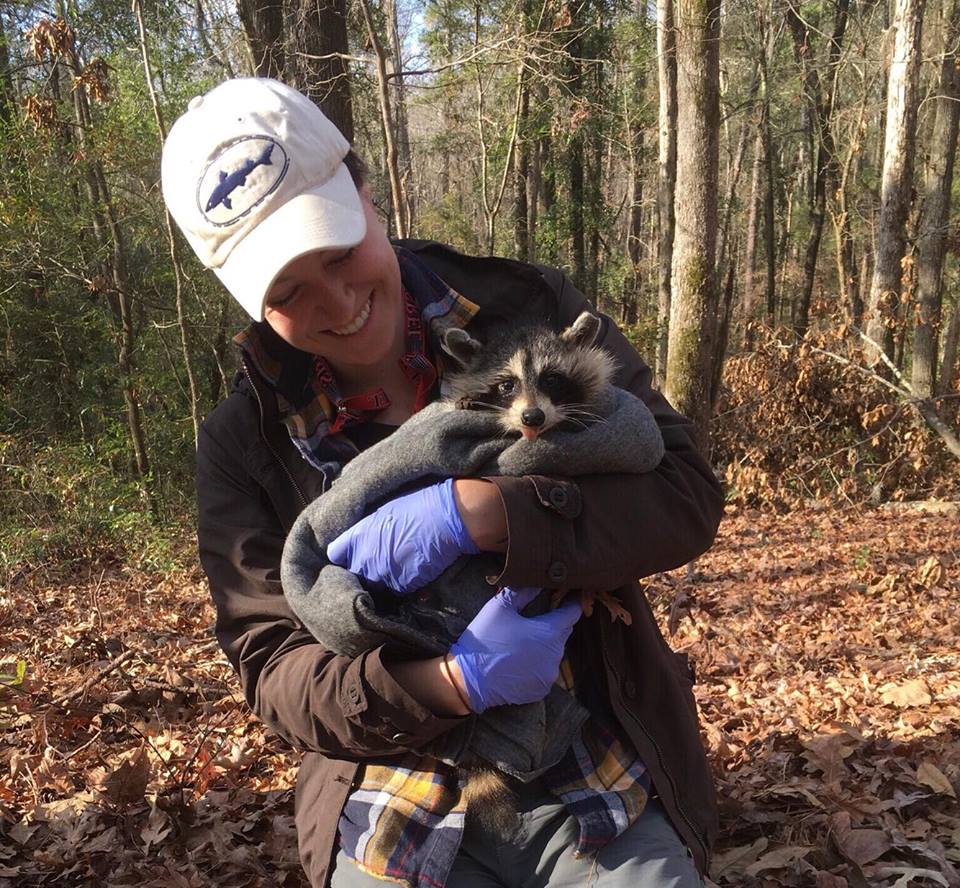 DANA GOIN
Dana Goin, our Wildlife Outreach Specialist, is focused on educating the public on the local wildlife with whom we share the landscape, and how to best foster peaceful coexistence with them. Dana got her start at the Wolf Conservation Center in 2013 as a summer intern. One of her first positions working with wildlife, it lead to other research opportunities in college and beyond. After receiving her degree in Wildlife Conservation from the University of Delaware in 2015, she went on to travel around the country as a wildlife technician. Her study species include mountain lions, coyotes, bobcats, gray foxes, raccoons, opossums, and white-tailed deer. She has researched large carnivore populations in megacities such as Los Angeles, predator-prey dynamics and movement, and the efficacy of rabies vaccination baits on mesocarnivores.
WILLIAM PEACOCK
William Peacock, Administrative Assistant, joined the WCC full-time in July of 2019. His role at the Center includes managing a variety of administrative and clerical activities that advance the execution of the Center's goals and objectives. Will has always had a passion for wildlife, going back to seeing Atka as a kindergartner at Pound Ridge Elementary School. He graduated from High Point University in the spring of 2018 with a degree in Communications with a journalism focus. In the fall of 2017, Will produced a video segment that was featured on the Triad News Organization Network about Red Wolves in North Carolina and the challenges they face going forward. Will interned with us at the Center during the summer of 2015, so he knows the Center well.
Colin Albanese
Colin Albanese is our Volunteer Coordinator and educator, in charge of organizing, recruiting and training the numerous volunteers the Wolf Conservation Center has. He began working at the center in the fall of 2018 as a volunteer and joined the 2019 summer internship program which lead to his current position. Colin spent much of his young life working alongside the docks of the Woods Hole Oceanographic Institute, watching exploration missions come and go which lead to a strong interest in the environment. He graduated from SUNY Westchester with a Performing Arts degree and has a background in communication, teaching, management as well as several trades.