In our efforts to broaden awareness and understanding for the Eastern Coyote, the Wolf Conservation Center and Alfred B. DelBello Muscoot Farm, a Westchester County Park, are excited to extend an educational family event to the Westchester community! WCC Wildlife Outreach Specialist Dana Goin will lead a talk to help us better understand the behavior and benefits of the eastern coyote and to empower our community with the tools, information and resources we require to coexist with this misunderstood predator.
Coyote crafts and interactive activities will be offered as well!
This event is free and appropriate for individuals of all ages.
Date: May 21, 2022 1 pm - 3 pm
Location: Muscoot Farm, 51 Route 100, Katonah, NY
Share this graphic to your local neighborhood groups to spread the news!
(Right click here to download the graphic)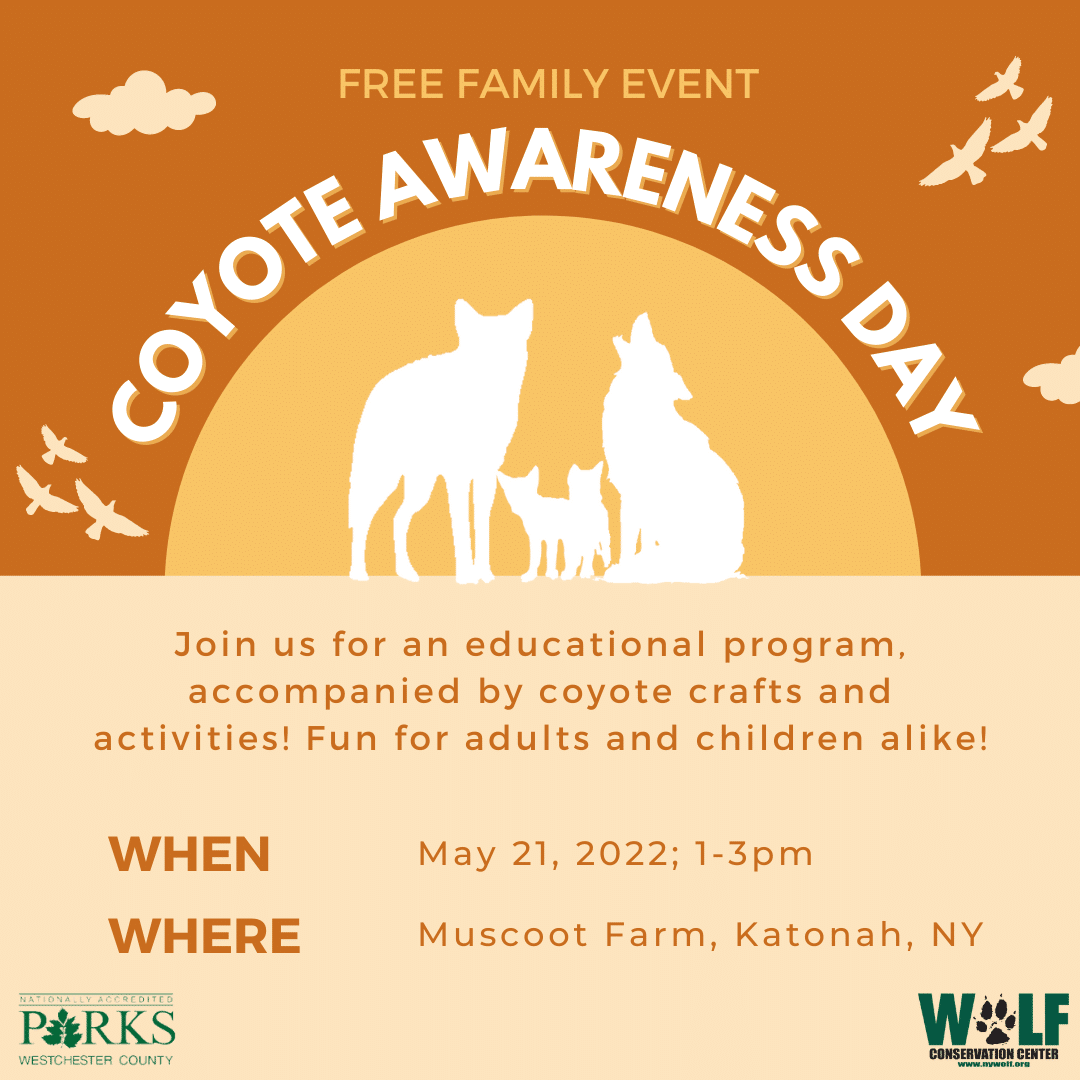 Learn More about Eastern Coyotes: