The Wolf Conservation Center is dedicated to dispelling myths and misinformation regarding eastern coyotes, one of the most maligned species in North America. A close cousin to the wolves we are dedicated to protecting, coyotes play an equally vital role in our local ecosystem as an apex predator. Coyotes are explorers, opportunists, and one of the most successful carnivores in North America because of their ability to cope, if not thrive, after decades of persecution at the hands of ranchers, landowners, farmers, and government agents. Learning more about the natural history of coyotes can help people understand their ecological role and how to successfully coexist with them. The WCC aims to increase awareness and access to accurate information regarding this dynamic keystone species in our own backyards.
Schedule a coyote presentation for your community!
In an effort to increase our local impact, the WCC is committed to educating the local community on the wildlife with whom we share our landscape. This initiative includes providing off-site programs for schools, nature centers, libraries, and more to discuss the importance of our native flora and fauna.
If you have questions regarding coexistence with wildlife local to the New York tristate area, or if you would like to find out more about our off-site programs pertaining to local wildlife, please contact our Wildlife Outreach Specialist Dana Goin at dana@nywolf.org or call 914-763-2373.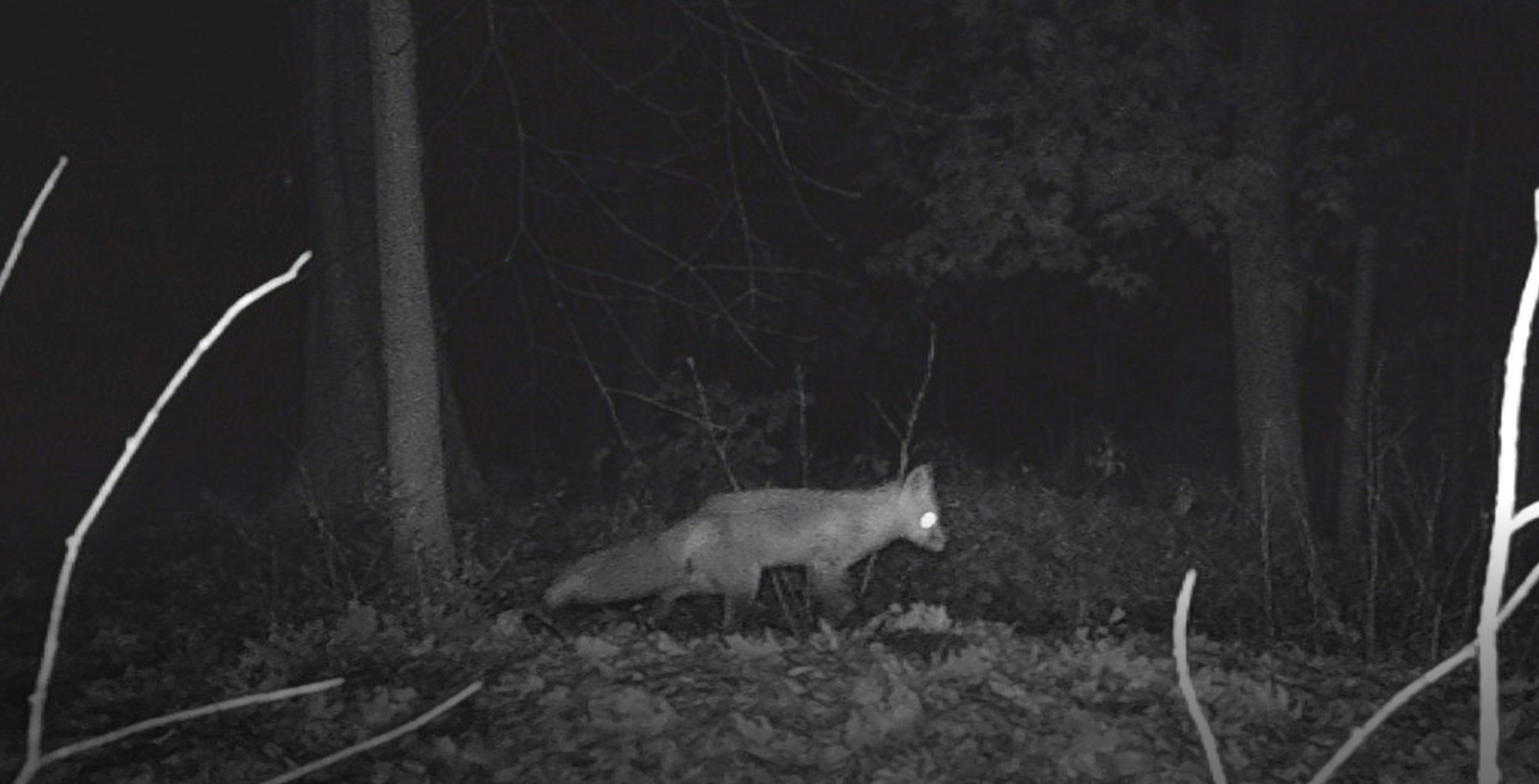 Recently, we captured a surprising sight on one of our wildlife cameras. The motion-sensing camera, set in the woods behind a home in a quiet community, offered a glimpse into…