Thirty-four years ago, a new chapter in wildlife conservation began with a wild homecoming unlike anything seen before. The first captive-bred red wolves were released to the wild!
JOIN THE RED WOLF WEEK MOVEMENT!
In recognition of the anniversary, the Wolf Conservation Center invites you to celebrate Red Wolf Week!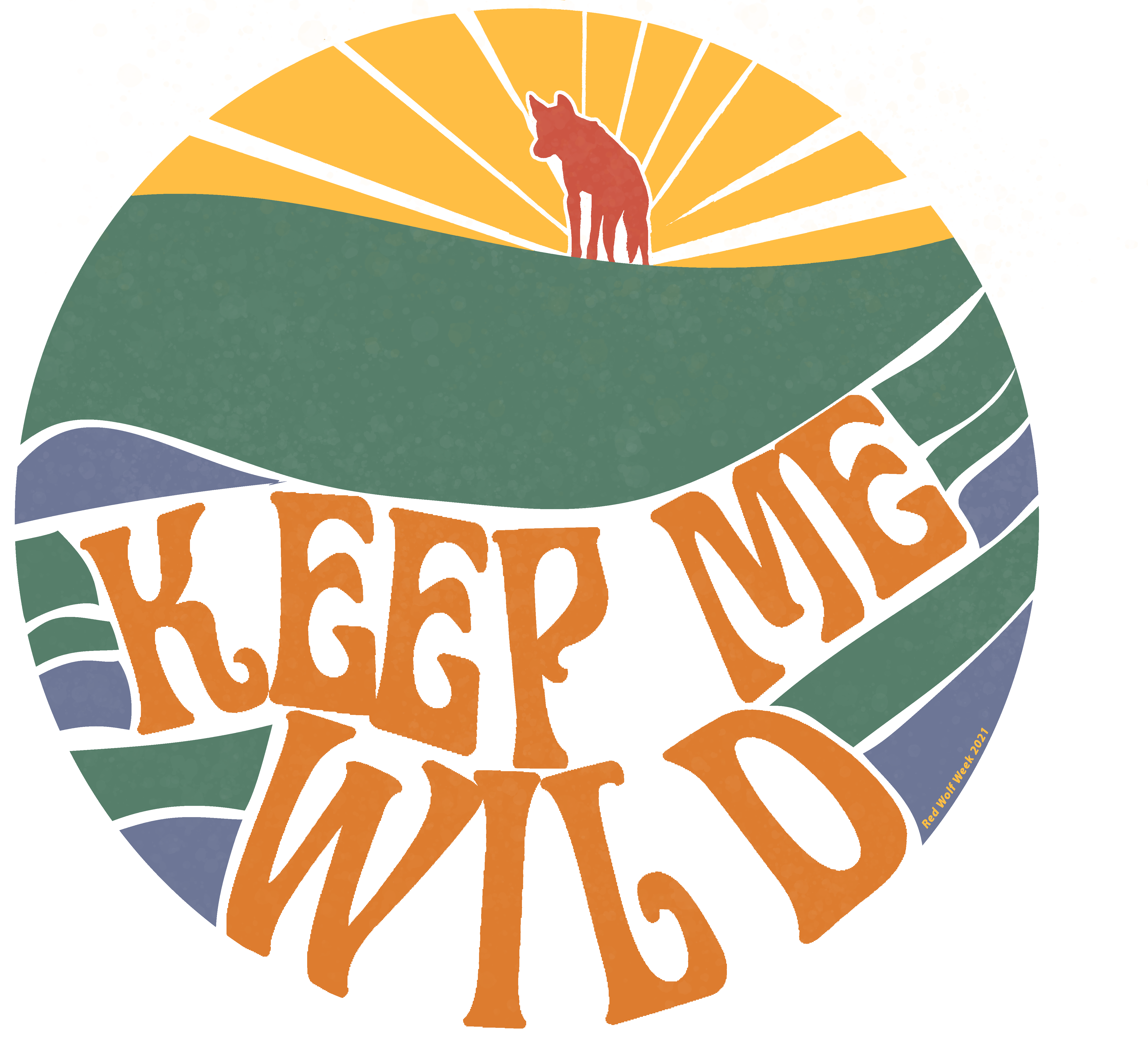 Starting September 12th, we're enlisting Wildlife Organizations, Zoos, Advocacy Groups, Businesses, and individuals like you to come together with one common purpose - to raise awareness for the world's rarest wolf, the red wolf.
Help us raise awareness for endangered red wolves; their importance and plight, and the efforts to recover a species on the brink of extinction. All week long the WCC will share interesting red wolf facts, activities for kids, scientific webinars, ways to take action and more!
We're also hosting a FREE raffle - one lucky red wolf supporter will win a FREE 20x16 in. canvas print of a red wolf! The raffle ends on September 19, 2021 and the winner will be contacted via email.
Free Webinars
The Wolf Conservation Center is delighted to offer two free webinars about red wolves. These scientific and historical webinars will shed light on red wolf ancestry, current conservation status, and more. Join us!
Recordings of these webinars will be available for viewing in our scientific webinar library following the completion of Red Wolf Week.
Red Wolves: A Cross-Section of Conservation Challenges and Research Opportunities for the Wolf Conservation Center
The reintroduction of red wolves to northeastern North Carolina is the crowning achievement of a half-century of research and conservation activity that served as a model for the subsequent gray wolf reintroductions to the American Southwest and the Yellowstone region. The Wolf Conservation Center participates in this federal recovery of red wolves through its captive breeding program and by preparing candidate wolves for release into the wild. Still, recovery of the red wolf remains a challenging endeavor and includes major priorities such as supporting the existing North Carolina population, identifying additional reintroduction sites, and improving social tolerance for the presence of wolves. To meet these challenges, the Wolf Conservation Center recently expanded its role in red wolf research to improve recovery efforts and the Center's capacity in education, outreach, and advocacy.
Join the Wolf Conservation Center and WCC Senior Research Scientist Dr. Joseph W. Hinton on September 14, 2021 at 6 pm ET for a webinar discussing past and present research on red wolves to illustrate how research at the WCC can be used to resolve key threats to wolves and promote recovery throughout their historical range.
An Historical View: A Look Back at the Red Wolf in Louisiana and Texas
When and why did the Red Wolf disappear from Louisiana and Texas, the last strongholds of this endemic North American species? By tracking down archival reports of the Red Wolf in Louisiana and Texas, including previously overlooked newspaper accounts and unpublished correspondence, and by compiling an atlas of all known specimens by location and date, a timeline is constructed of the disappearance of this small wolf.
Join the Wolf Conservation Center and Amy Shutt of The Canid Project on September 23, 2021 at 6 pm ET for a FREE webinar to discuss the history of red wolves in North America.

Become A Junior Red Wolf Biologist!
Does your child have a passion for red wolves? Have them complete the WCC's Junior Red Wolf Biologist Training Guide! All children who complete the guide will receive a personalized certificate from the WCC.