Thirty-five years ago, a new chapter in wildlife conservation began with a wild homecoming unlike anything seen before. The first captive-bred red wolves were released to the wild!
JOIN THE RED WOLF WEEK MOVEMENT!
In recognition of the anniversary, the Wolf Conservation Center invites you to celebrate the sixth annual Red Wolf Week!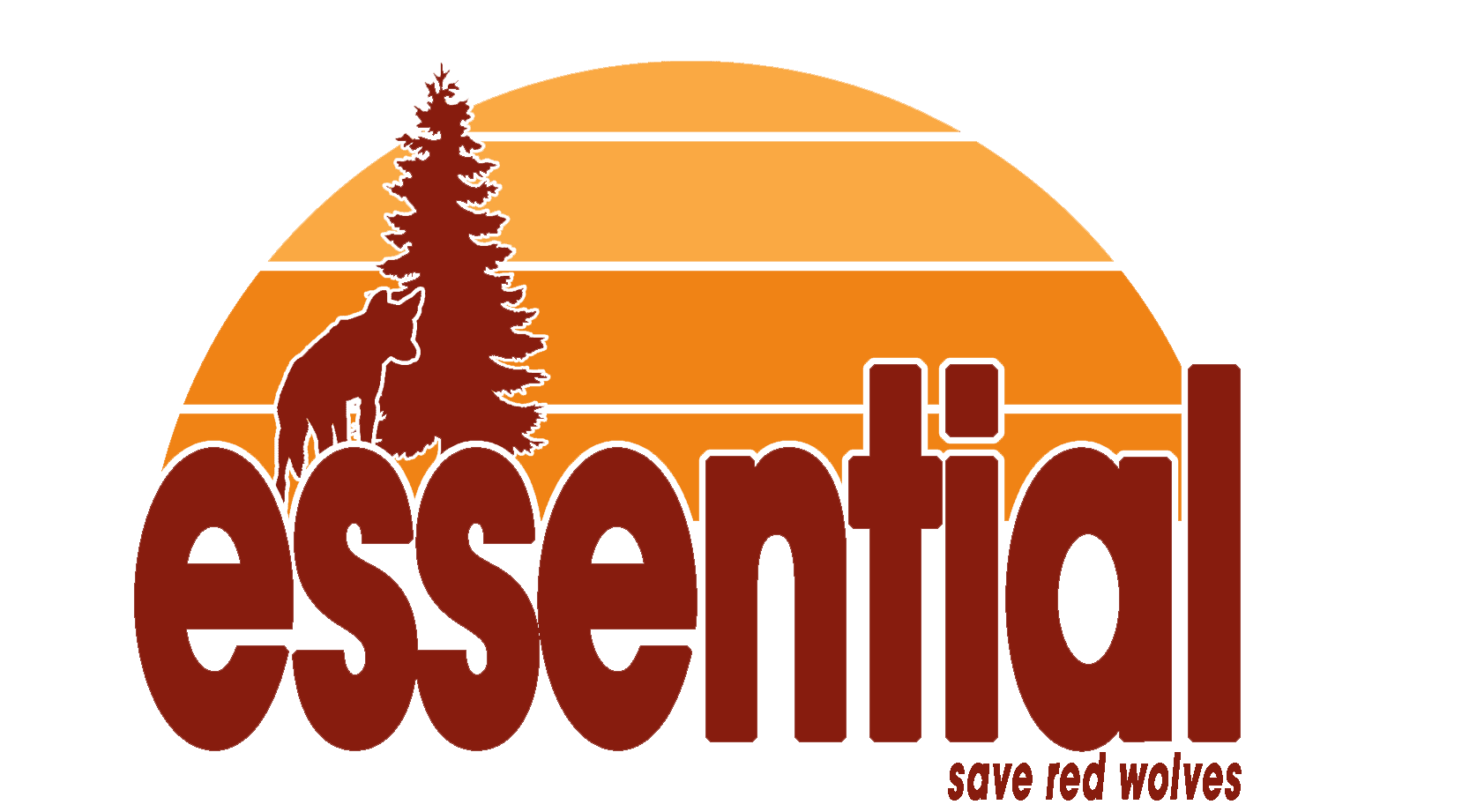 Starting September 11th, we're enlisting Wildlife Organizations, Zoos, Advocacy Groups, Businesses, and individuals like you to come together with one common purpose - to raise awareness for the world's rarest wolf, the red wolf.
Help us raise awareness for endangered red wolves; their importance and plight, and the efforts to recover a species on the brink of extinction. All week long the WCC will share interesting red wolf facts, activities for kids, scientific webinars, ways to take action and more!
Free Webinar
The Wolf Conservation Center is delighted to offer a free webinar about red wolves.
A recording of this webinar will be available for viewing in our scientific webinar library following the completion of Red Wolf Week.
Reviving Ghost Alleles: The Importance of Admixed Canids Along the American Gulf Coast for Saving the Endangered Red Wolf
Join the Wolf Conservation Center and Drs. Kristin E. Brzeski, Bridgett M. vonHoldt, and Joey W. Hinton on September 15, 2022 at 6 pm ET for an informative discussion about their work to better understand canids along the Gulf Coast.
Their research along coastal Texas and Louisiana documented significant but unexplained red wolf ancestry in coyote-like canids. They detected 38-69% of the canid genomes contained red wolf ancestry acquired in the past 30 years and wolf ancestry was positively correlated with bigger canids. One out of four canids in their study had genomes consisting of at least 50% red wolf ancestry. Here, they discuss their research findings, the importance of these canid populations for red wolf recovery, local support for protecting these unique populations, and future directions for their research in the region.
Limited Edition Red Wolf Art Print x Zebra Pen Bundle
Support red wolves with your purchase of a limited edition Guno Park signed 11"x14" red wolf art print and Zebra pen bundle! The $100 package includes:
F-301 Retractable Ballpoint includes an oil-based black ink that allows for thick and thin lines with pressure while drawing.
F-701 Retractable Ballpoint includes the same oil-based black ink as the F-301 but incorporates a heavier barrel and textured grip for a secure hold while drawing.
Zensations Brush Pen includes a flexible brush nib with a rich black water-based pigment ink that is excellent for illustration and lettering.
Mildliner Double Ended Creative Markers includes a chisel and bullet tip in one pen.  A soft muted ink provides the perfect pop of color.   Great for highlighting, illustration, and writing.
Mildliner Double Ended Brush Pen features a flexible brush and bullet tip in one pen that can be used for lettering.  The soft muted ink is ideal for shadows in illustration.
Orders will ship by the end of September 2022.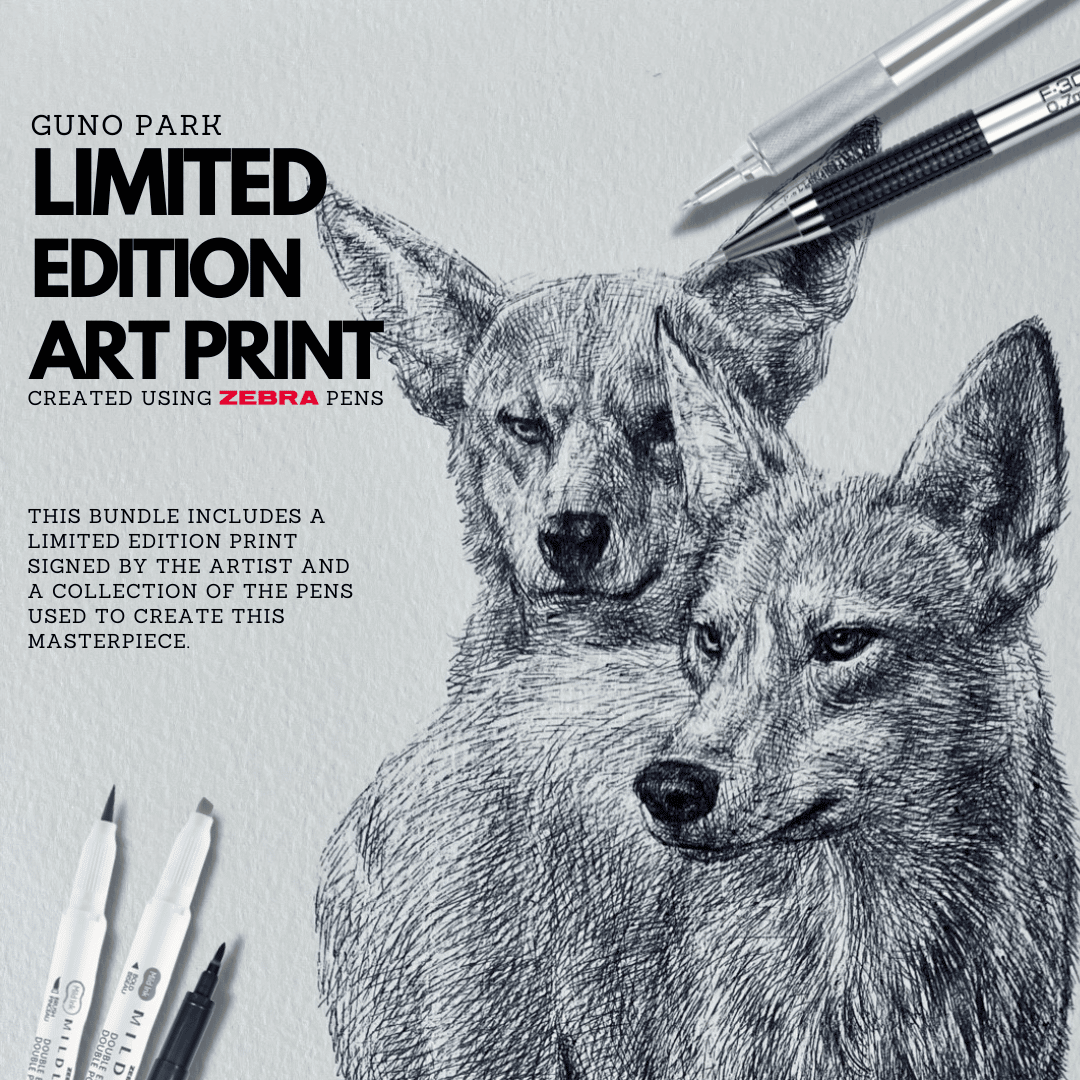 Enjoy this time lapse of Guno Park creating his red wolf print!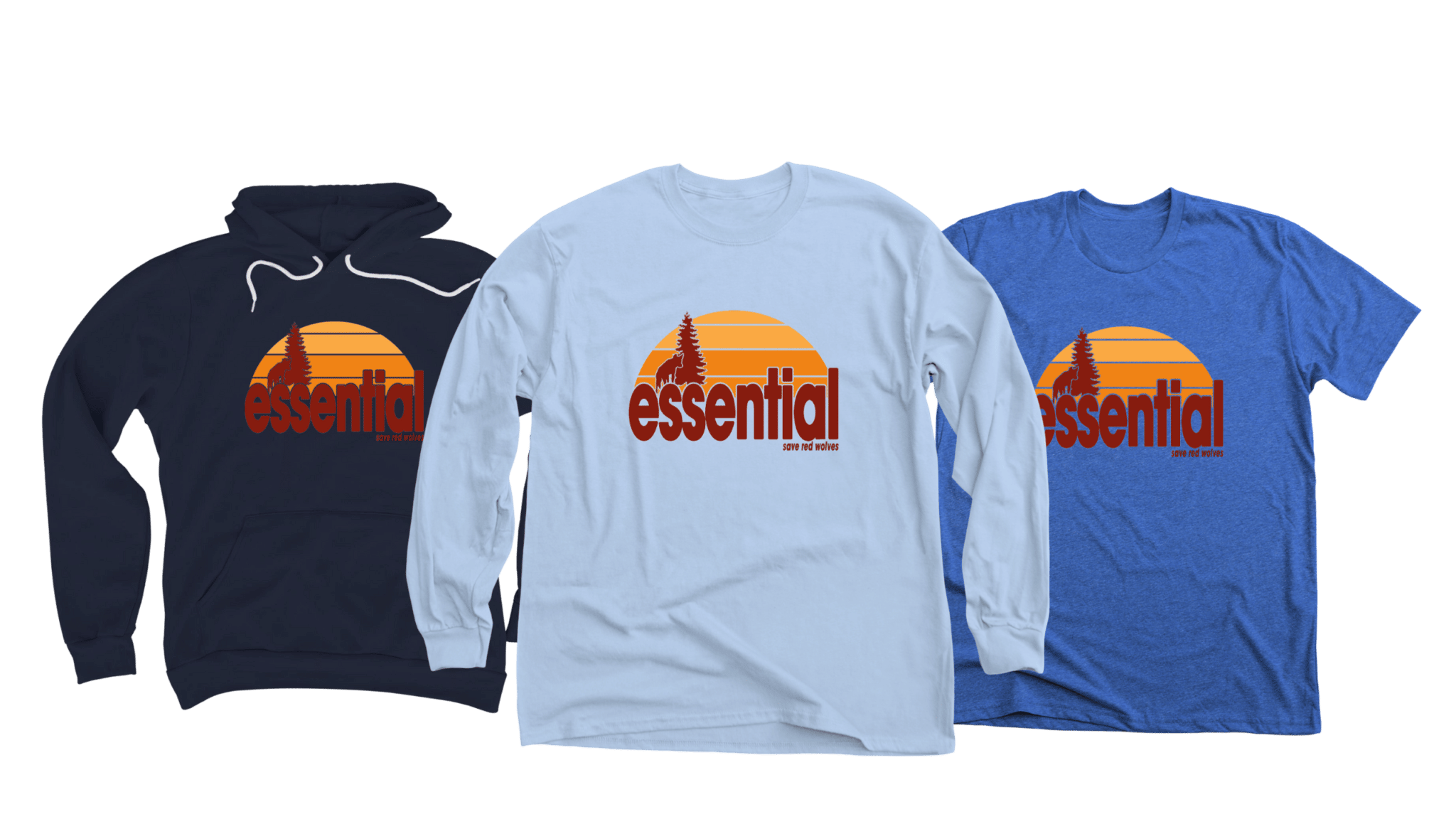 Become A Junior Red Wolf Biologist!
Does your child have a passion for red wolves? Have them complete the WCC's Junior Red Wolf Biologist Training Guide! All children who complete the guide will receive a personalized certificate from the WCC.