The Wolf Conservation Center is challenging YOU to get outside, wherever you are, to complete 100 miles of running, walking, or hiking during the month of August in our Run Like a Wolf 100 Mile Challenge. That's about 3 miles per day – you can do it!
Equipped with impressive endurance and speed, wolves are known for their ability to cover great distances in the wild. Wolves used to roam freely across North America – with over 250,000 wolves on the landscape, they were unhindered by human-driven threats for thousands of years. By the mid-1900s, wolves had been almost completely eradicated from the landscape by hunting, trapping, poisoning, and habitat loss. Today, we must work together to restore these essential creatures to their rightful place in our landscape, our hearts, and our culture.
Not only will you receive an awesome gift when you sign up, but if you complete the challenge, you'll be awarded a custom wooden medal featuring the WCC's fierce Ambassador wolf Alawa.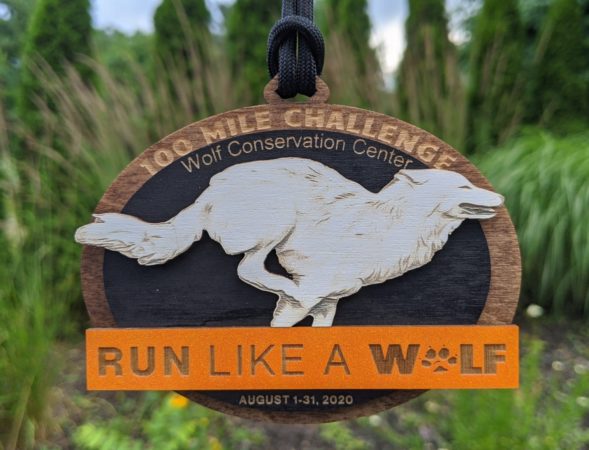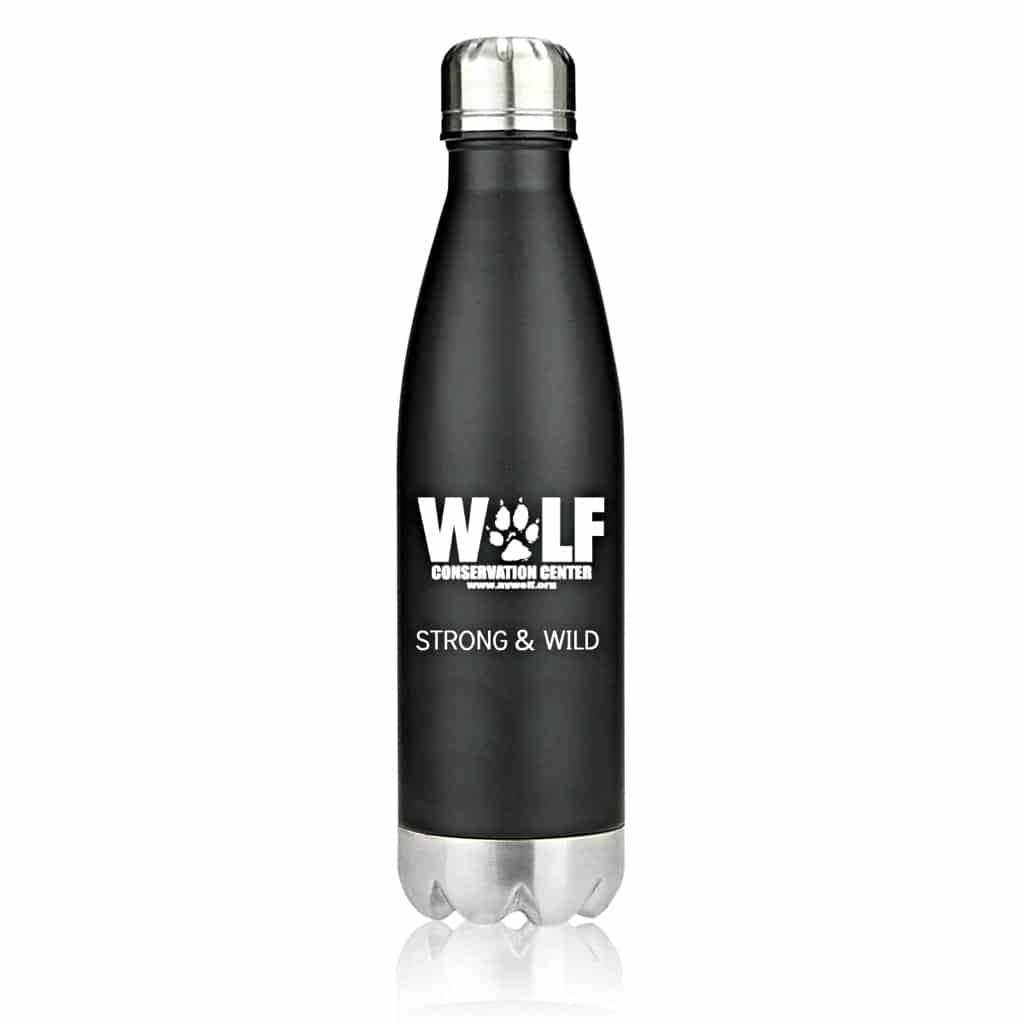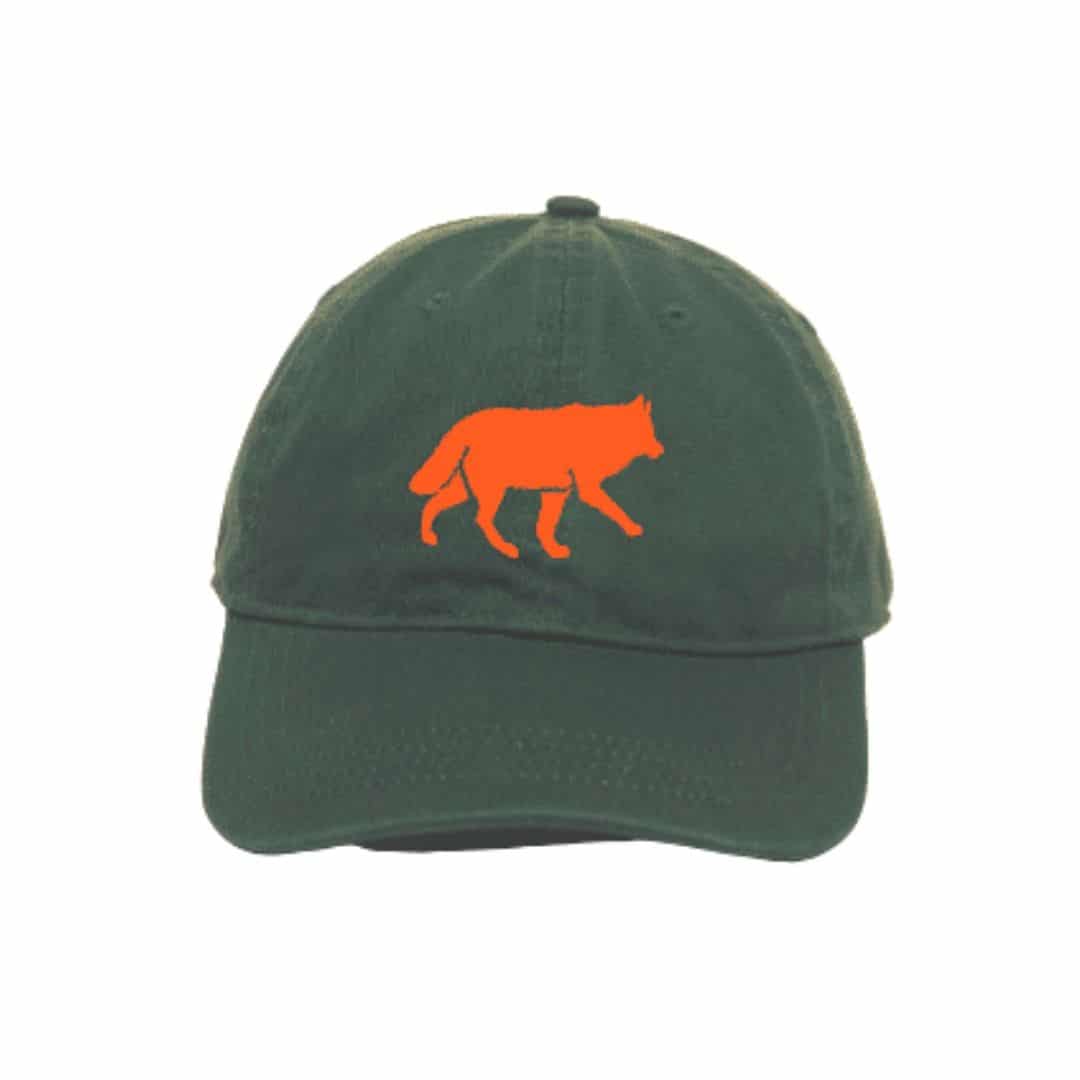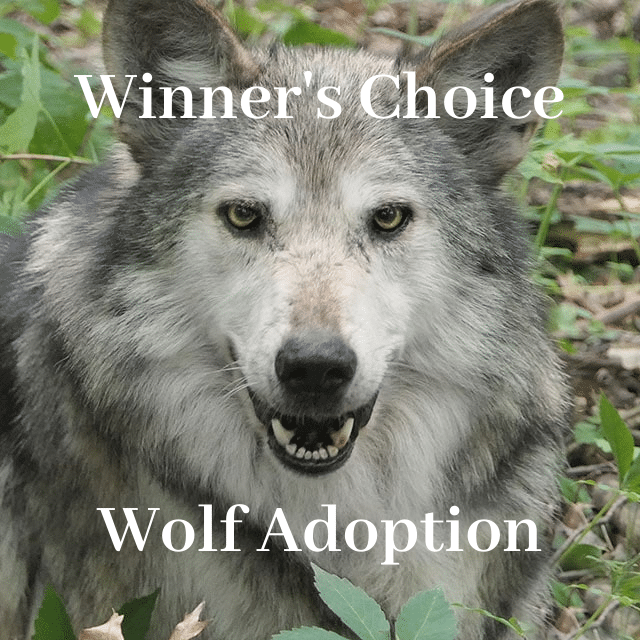 A Wolf Conservation Center package including a water bottle, cap, and wolf adoption of the winners' choice will be awarded to the top 3 female and male challengers who complete the most mileage during the month and the first 3 female and male challengers to reach the 100 mile mark. These top 12 finishers will be asked to provide proof of their accomplishments from any logging application such as Strava, MapMyRun, RunKeeper, Fitbit, or other. A race representative will reach out to you for proof of qualification for top finisher awards.
Teams
Registrants have the option of signing up as part of a full-distance team or a relay team.
Full-distance teams are for challengers who want to encourage each other to complete 100 miles EACH. Full-distance teams have no limit on participants. Sign up with a team of 10 or more, and you'll automatically receive a $10 discount off each of your registration fees. You don't have to sign up at the same time - once the tenth person registers, registrants 1-9 will receive a refund.
Don't want to go it alone? Relay teams are for challengers who would like to complete the mileage as a team. Relay teams have a limit of four participants. Relay teams are not eligible for discount.
Please note that the Wolf Conservation Center strongly discourages in-person gatherings. Teams should be virtual only. Please follow your area's social distancing guidelines and wear a mask when running, walking, or hiking within 6 feet of others. 
Sponsorships
Sign up to become a sponsor! Challenge sponsors have the opportunity to gain significant exposure through the WCC's extensive global fanbase. Even better: if your company is interested in sponsoring at the $5,000 level or higher, your employees will be invited to participate in the challenge free of charge. If you are interested in becoming a sponsor, please contact summer@nywolf.org.
Late to the party? Registration will remain open through August 15th. You can backlog your mileage or challenge yourself to complete the mileage in a shorter time period.
If you have any questions, please contact summer@nywolf.org.