Love is rare. So are wolves.
Looking for a unique way to say "I love you" to that special person? Hoping to find a gift that represents how they bring out your animalistic side? Sponsor one of our critically endangered mating pairs for a wildly romantic present!
The WCC is fortunate to have three potential breeding pairs this season – two red wolf pairs and one Mexican gray wolf pair. Unbeknownst to these hopeful lovers, the fate of their endangered species rests on their shoulders. Both species were at one point extinct in the wild but through careful recovery planning, controlled releases, and the support of individuals like you, their populations have grown. We're hoping this season will be especially exciting with numerous mating ties and we want YOU to join in the fun! Make it a threesome!
Even though breeding is only in the cards for three of the WCC's pairs, three other tightly bonded pairs will continue to display their love for one another this season - although not in such a physical manner.
Each potential breeding pair, just like every human breeding pair, has a unique relationship – there are veteran parents, newlyweds, etc. – and each pair can be sponsored for Valentine's Day for $20! Recipients will receive an online certificate with photos of the breeding pair, and an email this spring with updates as to how mating season progressed.
Tell someone you want to get wild with them!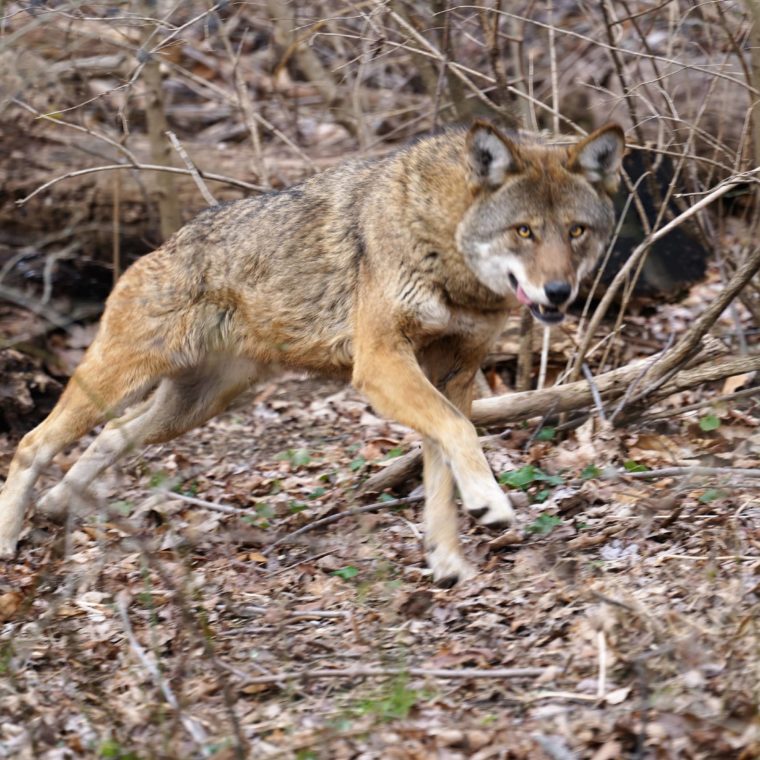 Red wolves Tyke (M2118) and Lava (F2134) are the most explosive pairing at the WCC. These young lovers have lived together for two breeding seasons and although they didn't quite have the initial chemistry we hoped for, they've grown fond of one another and we're hopeful these feelings will translate into an exciting breeding season! Are you contemplating making the jump to the next stage of your relationship (i.e., children)? These are the wolves for you!
We won't know the outcome of a potential union until "pup season" in April or May but we hope the pair will make a valuable contribution to the recovery of their rare species by having pups in the spring.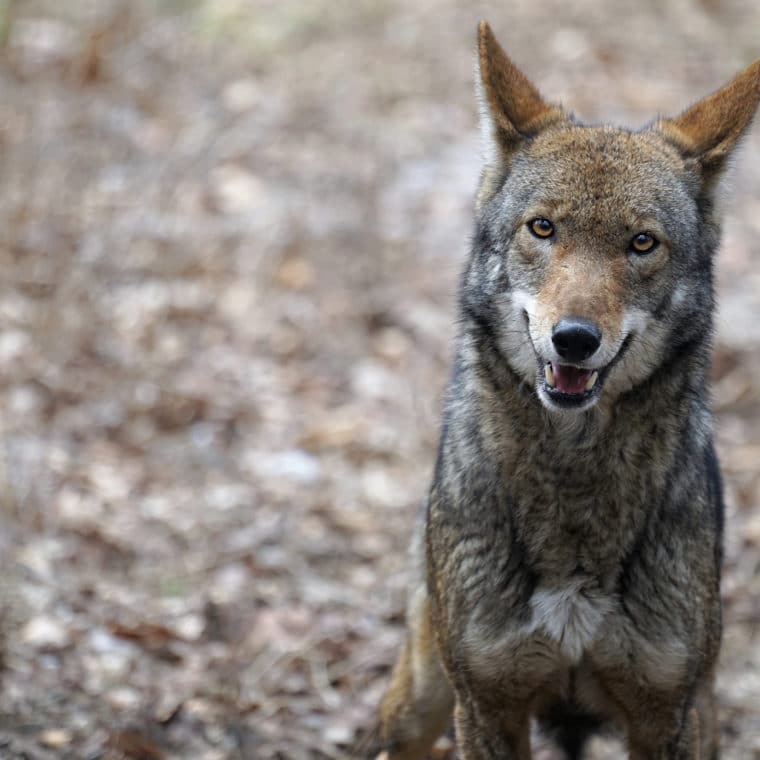 Mexican Gray Wolves Diego and Valentia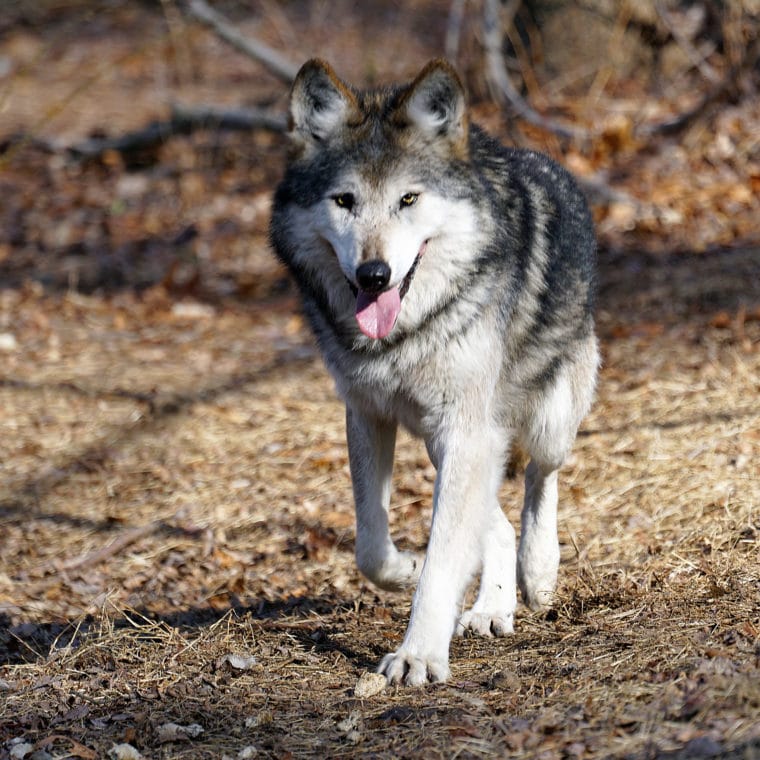 Mexican gray wolves Diego (M1059) and Valentia (F1538) have lived together for years and their bond has only grown stronger with time. Sometimes their connection is so powerful it almost makes us blush! If given the chance, we're quite confident the love between these two would result in pups but Diego's vasectomy snipped that plan in the bud. But no matter! Their bond proves that not every strong, healthy union needs to have pups to be considered whole. They're more than enough family for each other.
Although pups aren't on the horizon for this lovestruck duo, they seem quite happy to remain a party of two.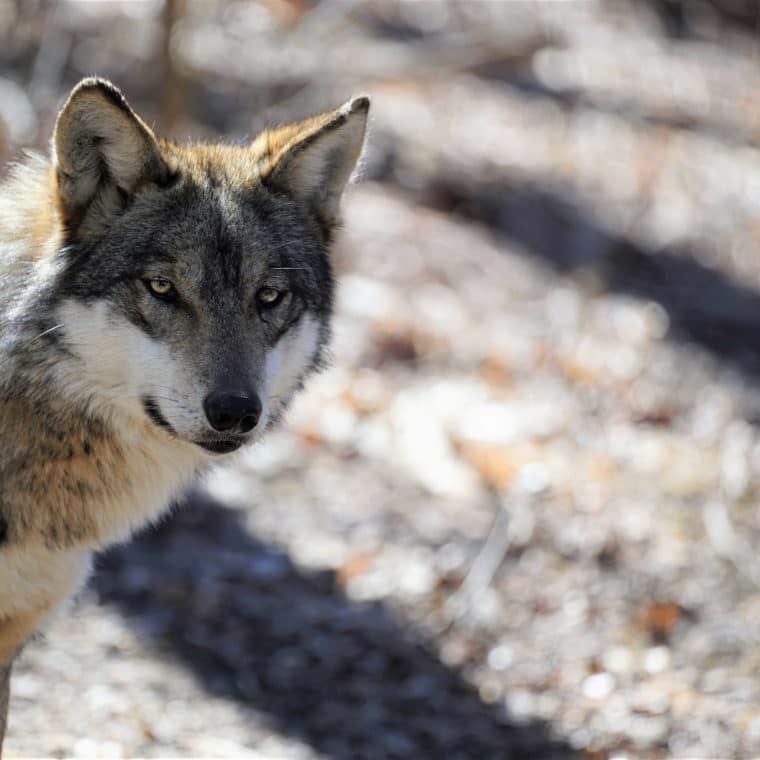 Mexican Gray Wolves Lighthawk and Trumpet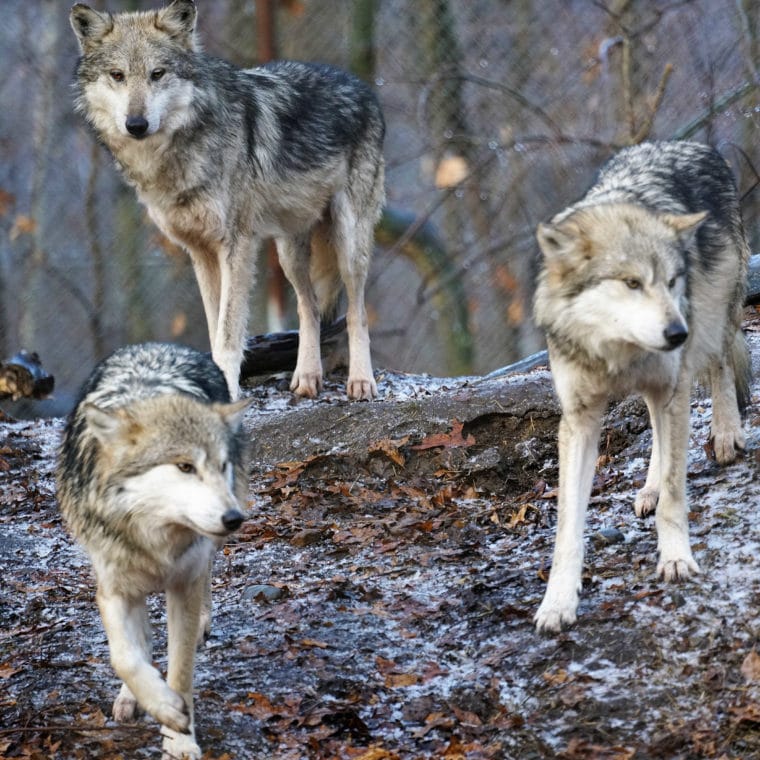 Mexican gray wolves Lighthawk (M1564) and Trumpet (F1505) are stellar parents and we're hoping they'll welcome additional pups this spring! The pair currently live with their five adult sons (bit of a mood-dampener) and we're hopeful that they'll add to their brood this spring. Paws crossed that their pup-making prowess continues and they'll increase not only their family size, but the entire Mexican wolf population.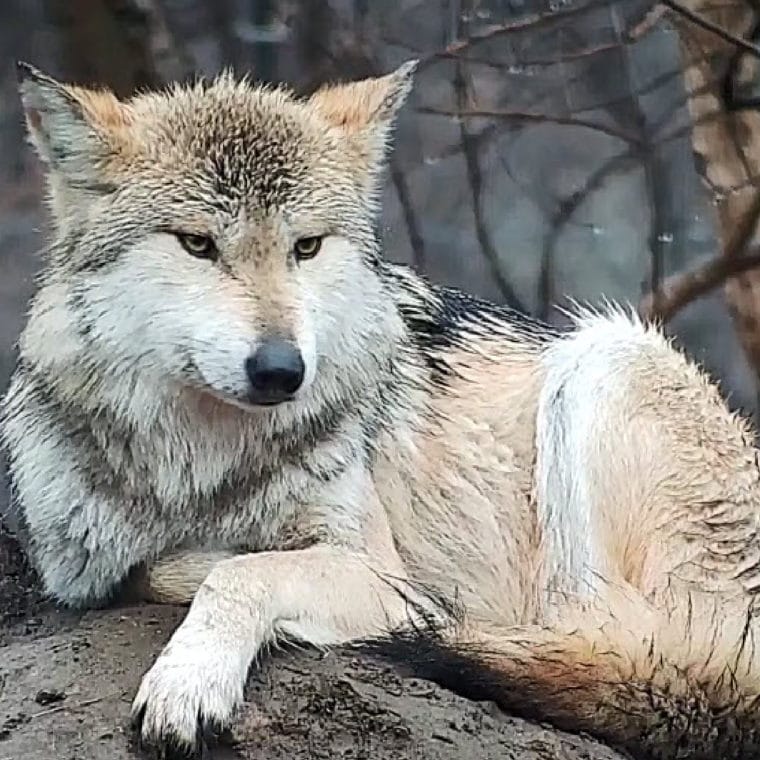 Red Wolves Jacques and Charlotte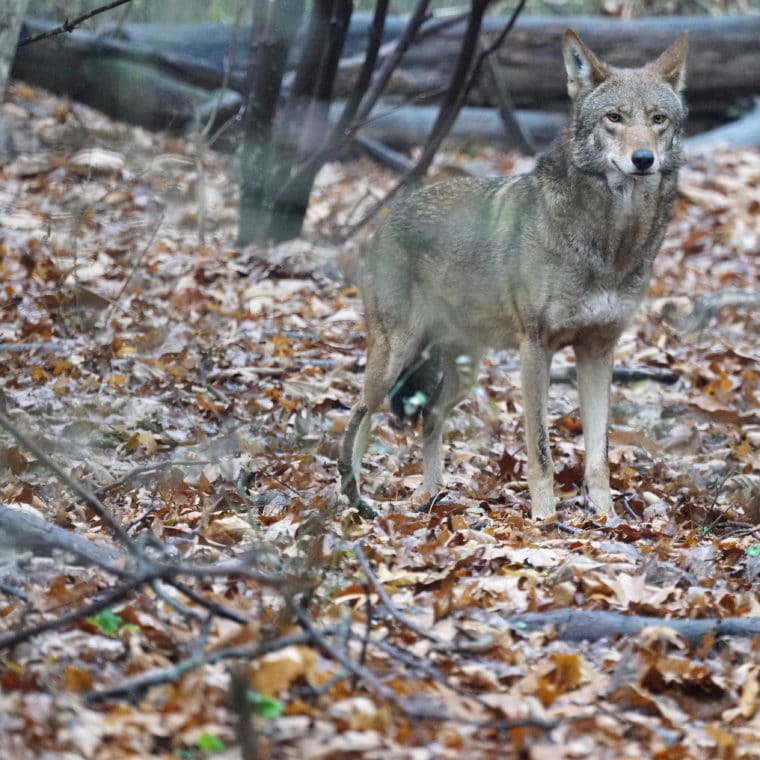 Red wolves Jacques and Charlotte are the newest pairing at the WCC but their bond reminds us that love can happen at first sight – or sniff! Tragedy struck in the fall of 2021 when Charlotte's longtime mate (and fan-favorite) Jack passed away at 14 years old. While these last few months have certainly been challenging for Charlotte, we're hopeful that a new companion is just what she needs. The arrival of Jacques is a reminder that although some relationships have sad endings, there's always room for second loves. And maybe room for second litters, too? Paws crossed!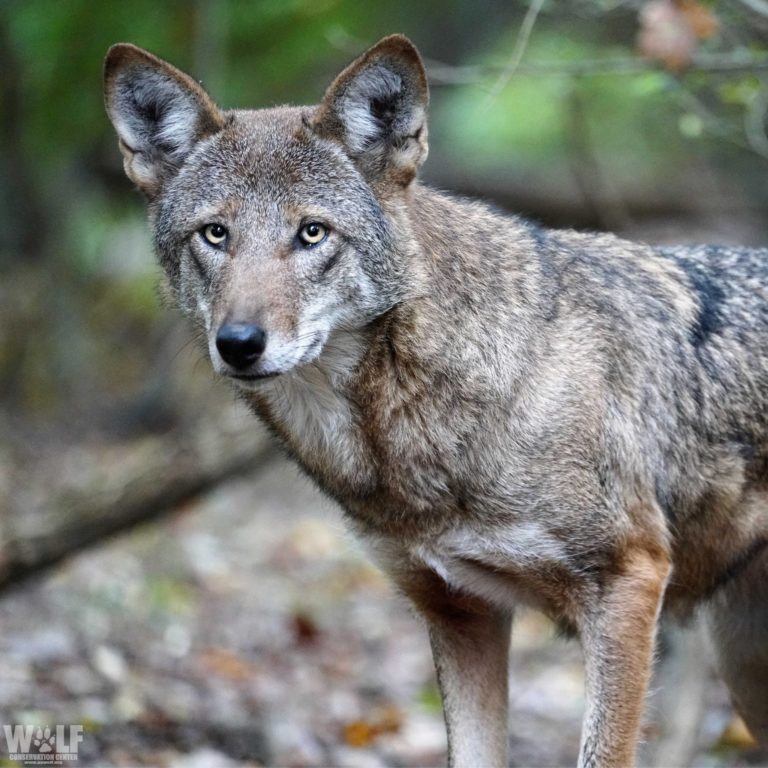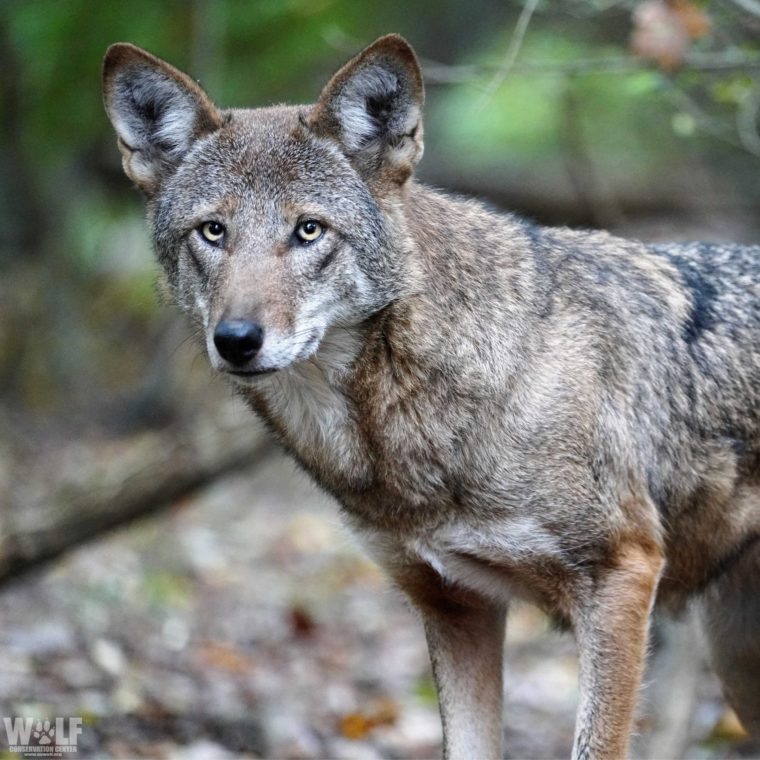 Mexican Gray Wolves Rhett and Belle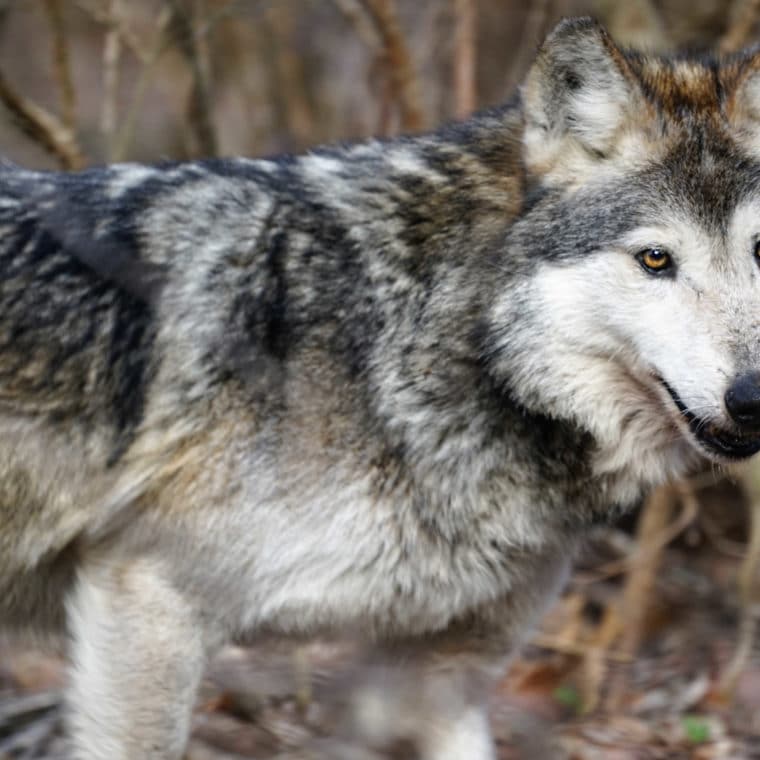 Mexican gray wolves Rhett (M1133) and Belle (F1226) are the longest-lasting couple at the WCC. The pair was first introduced in 2015 and have welcomed two litters of pups (2016 and 2017). Although a tightly bonded unit, Rhett and Belle aren't spending breeding season together; the family has been separated into single-sex groups until the spring to prevent their adult children from attempting to breed (kids can totally ruin the mood).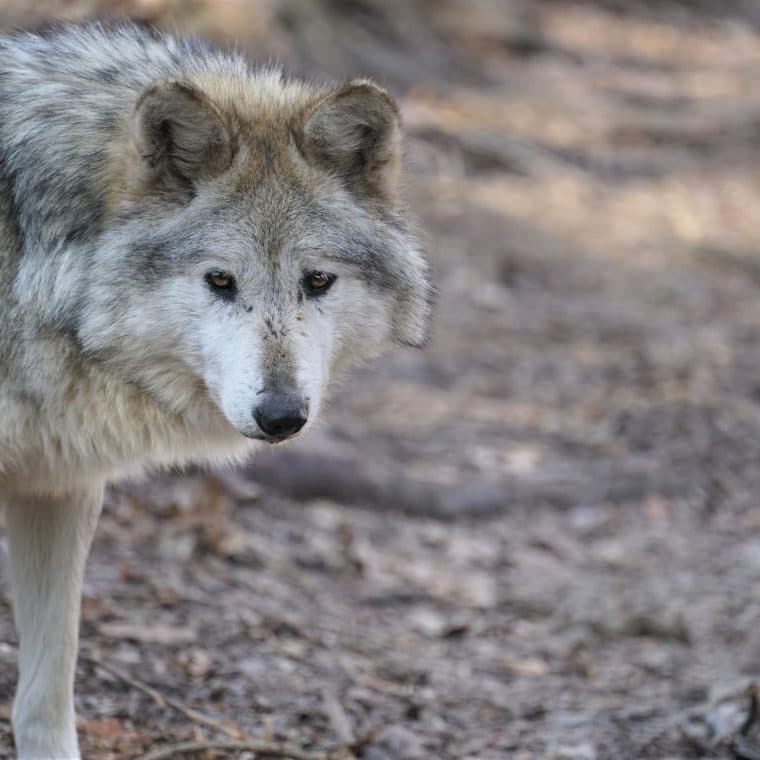 Mexican Gray Wolves Alléno and Rosa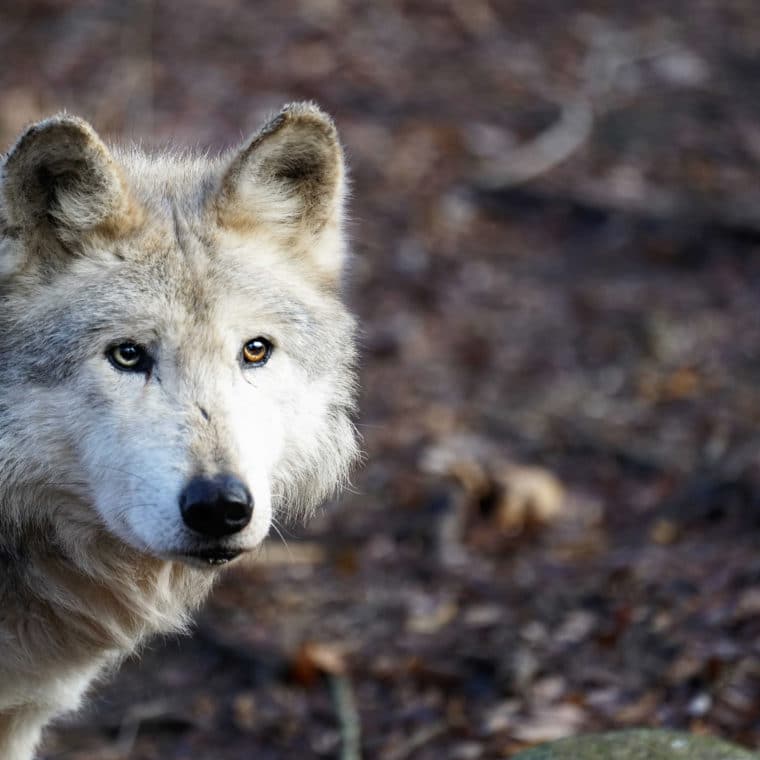 Mexican gray wolves Alléno (M1198) and Rosa (F1143) are the most striking couple at the WCC, and one of the oldest bonded pairs! Rosa is 13 years old and Alléno is 11 years old, but their upbeat personalities prove that age is just a number.
As the parents of nine (including three feisty daughters who still live with them), Rosa and Alléno aren't able to spend a lot of quality time together but they seem to take comfort in knowing that their family is a closely knit unit. More kids aren't in the cards for these experienced parents – something they're probably relieved about!