Love is rare. So are wolves.
Looking for a unique way to say "I love you" to that special person? Hoping to find a gift that represents how they bring out your animalistic side? Sponsor one of our critically endangered mating pairs for a wildly romantic present!
The WCC is fortunate to have three potential breeding pairs this season – one red wolf pair and two Mexican gray wolf pairs. Unbeknownst to these hopeful lovers, the fate of their critically endangered species rests on their shoulders. Both species were at one point extinct in the wild but through careful management, controlled releases, and the support of individuals like you, their populations have grown. We're hoping this season will be especially exciting with numerous mating ties and we want YOU to join in the fun! Make it a threesome!
Even though breeding is only in the cards for three of the WCC's pairs, four other tightly bonded pairs will continue to display their love for one another this season - although not in such a physical manner.
Each potential breeding pair, just like every human breeding pair, has a unique relationship – there are veteran parents, newlyweds, etc. – and each pair can be sponsored for Valentine's Day! Recipients will receive an online certificate with photos of the breeding pair.
Tell someone you want to get wild with them!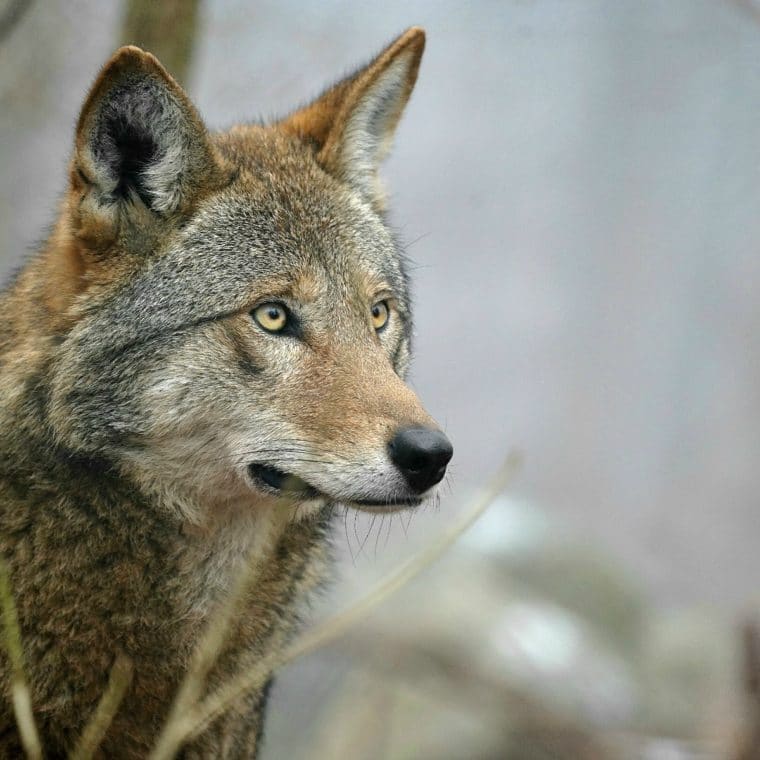 Red wolves Tyke (M2118) and Lava (F2134) are the newlyweds of the WCC. Introduced in early 2020, the duo has explosive chemistry. They can often be spotted running and playing, proving that an active lifestyle is the best lifestyle! Are you an adrenaline junkie? These are the wolves for you!
We won't know the outcome of a potential union until "pup season" in April or May but we hope the pair will make a valuable contribution to the recovery of their rare species by having pups in the spring.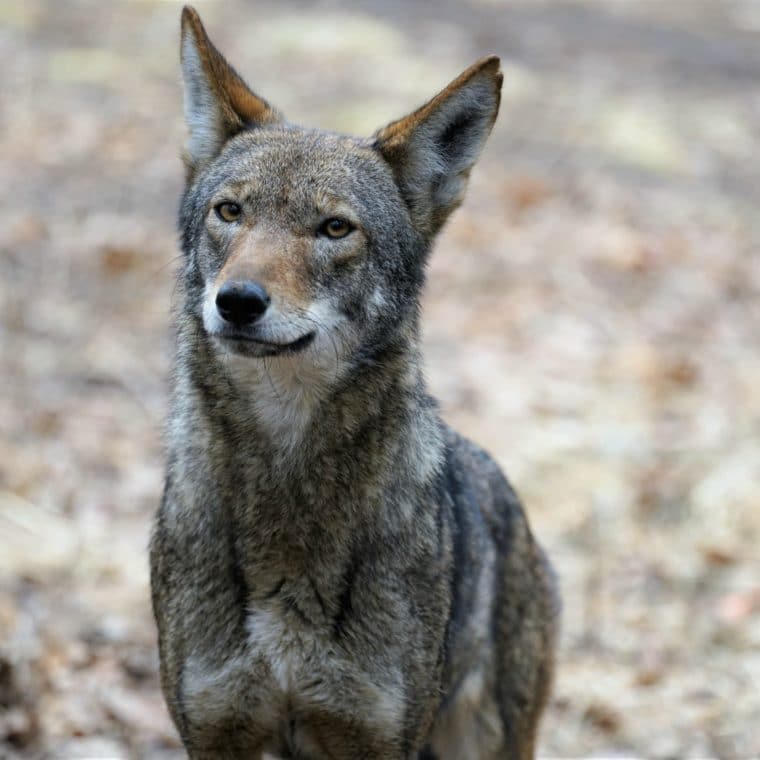 Mexican Gray Wolves Diego and Valentia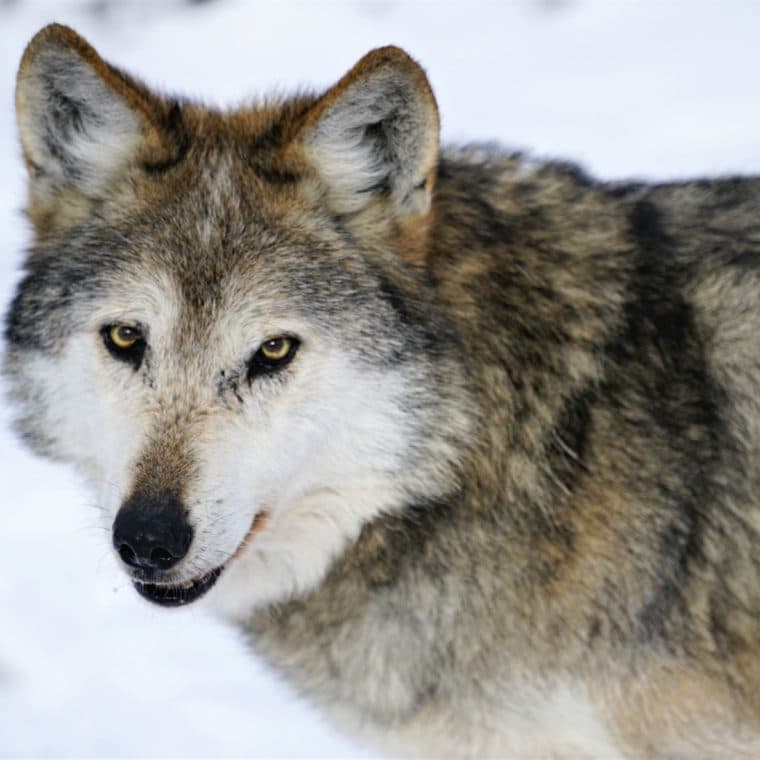 Mexican gray wolves Diego (M1059) and Valentia (F1538) are new to living with each other, but we're hopeful the roommates will welcome pups in the spring! Although Diego is no longer able to father children of his own (the 12 year old had a vasectomy in 2019), the artificial insemination of Valentia could allow him to show off his parenting skills.
Valentia has never had pups before but Diego is a seasoned dad - he fathered Mexican gray wolf Trumpet in 2016. We're confident that with loving Diego and strong Valentia, any pups will be in good paws!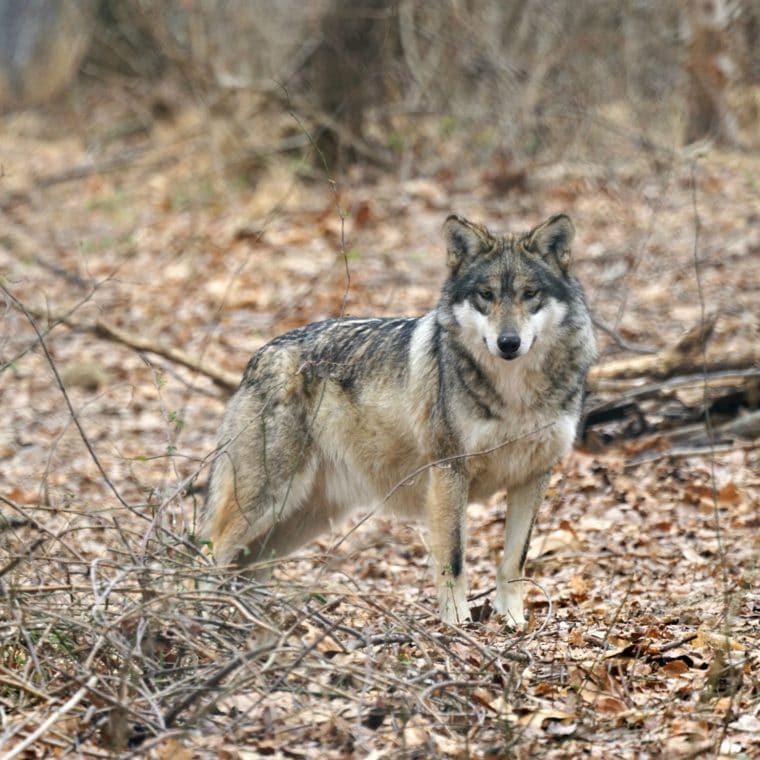 Mexican Gray Wolves Lighthawk and Trumpet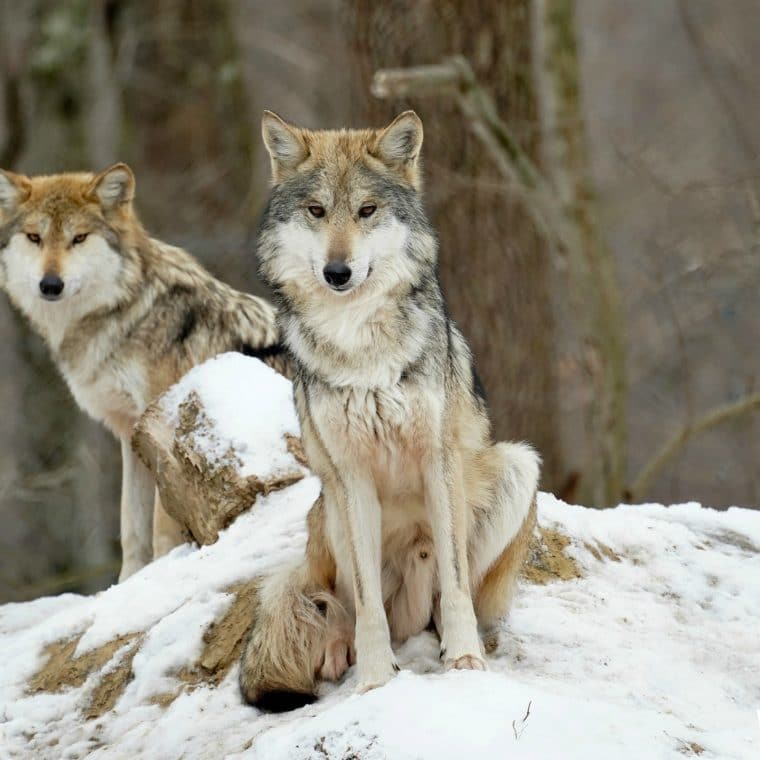 Mexican gray wolves Lighthawk (M1564) and Trumpet (F1505) are stellar parents to their six kids and we're hoping they'll welcome additional pups this spring! The pair currently live with their three pups from 2018 and three pups from 2019 (a fourth pup from 2019 is living in the wilds of Arizona!). Although they're unable to have any alone time this breeding season (the downside of still living with your children), Trumpet will be artificially inseminated in the hopes that she'll increase not only their family size, but the entire Mexican wolf population.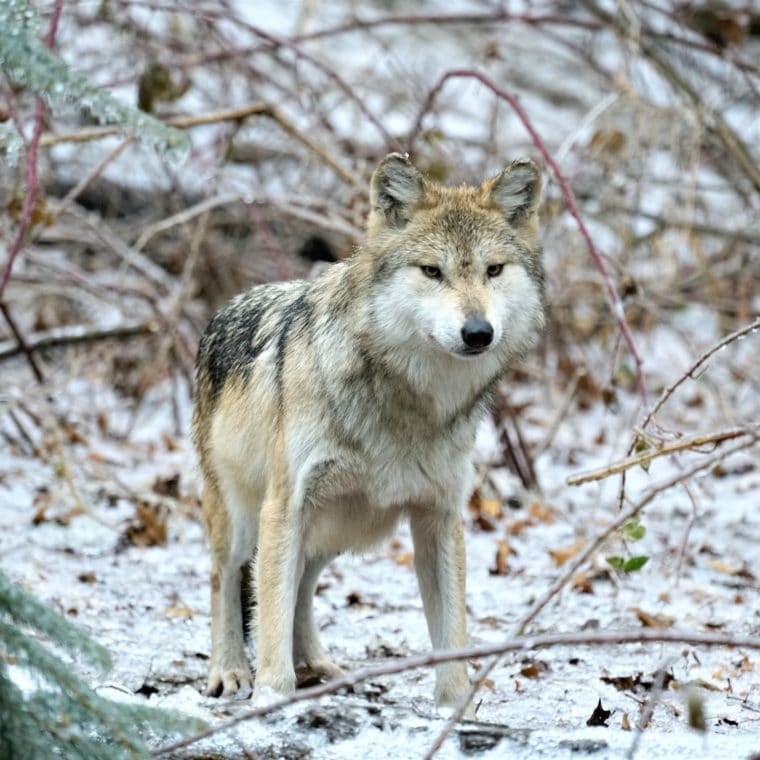 Red Wolves Jack and Charlotte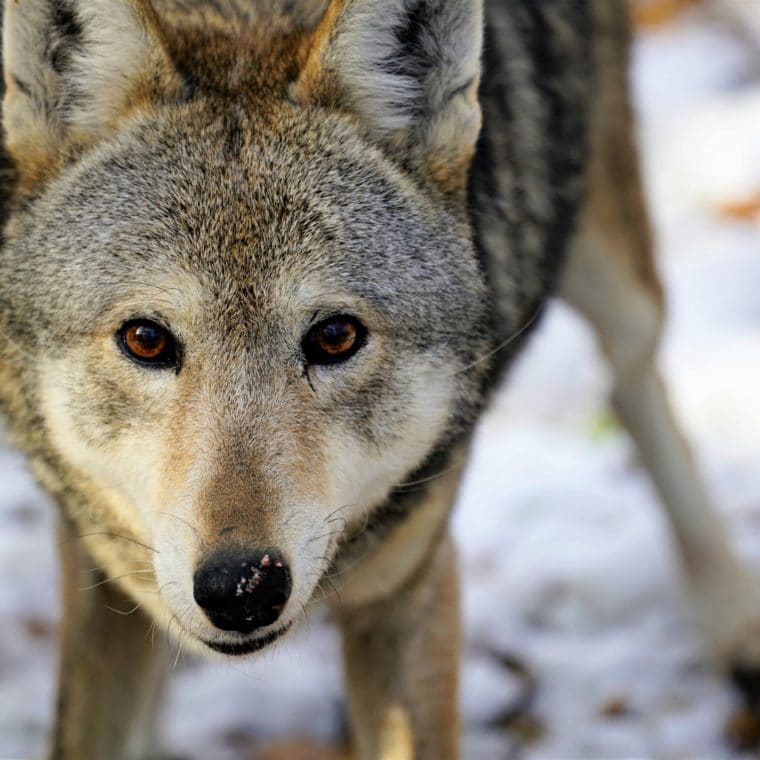 Red wolves Jack (M1606) and Charlotte (F2121) are one of the WCC's most recognizable mated pairs. Charlotte burst onto the scene (literally) when her mother gave birth in front of a live webcam audience in 2015, and Charlotte continued the trend when she birthed four pups in 2018. Jack has proven to be quite the doting father - he's often spotted playing with his kids or sneaking in a few quite minutes with Charlotte.
At 12 years old, Jack is unable to father any additional children so although he and Charlotte won't be welcoming any pups this spring, they're focusing on raising the best "young adult" wolves they can. Can any parents relate?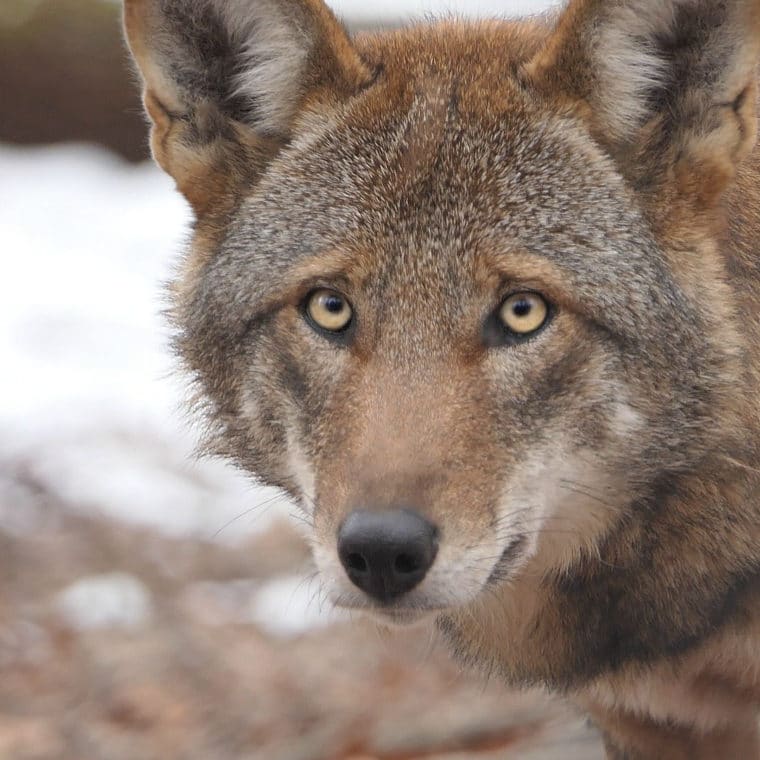 Mexican Gray Wolves Rhett and Belle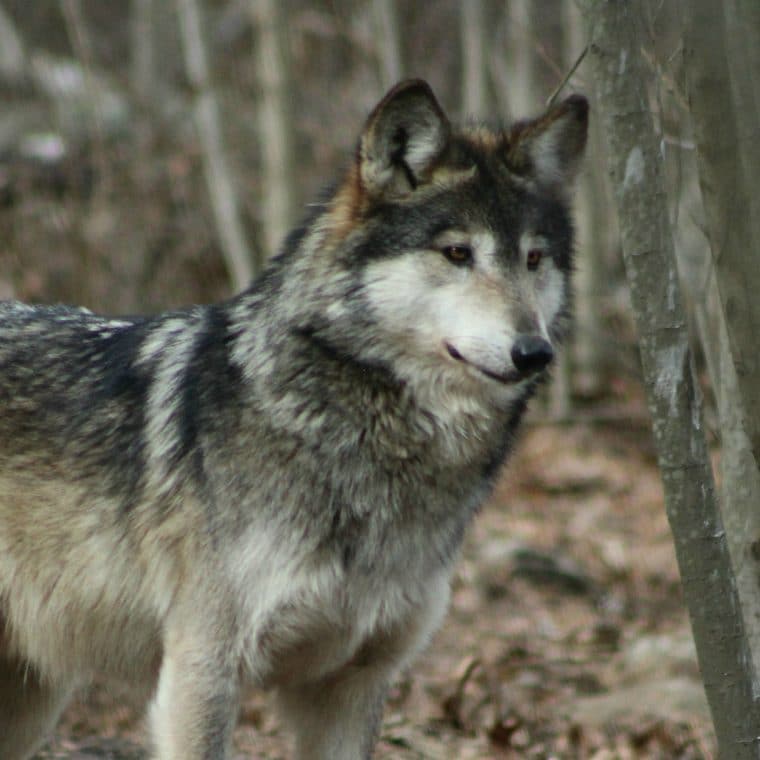 Mexican gray wolves Rhett (M1133) and Belle (F1226) are one of the longest-lasting couples at the WCC. The pair was first introduced in 2015 and have welcomed two litters of pups (2016 and 2017). Although a tightly bonded unit, Rhett and Belle aren't spending breeding season together; the family has been separated into single-sex groups until the spring to prevent their adult children from attempting to breed (kids can totally dampen the mood).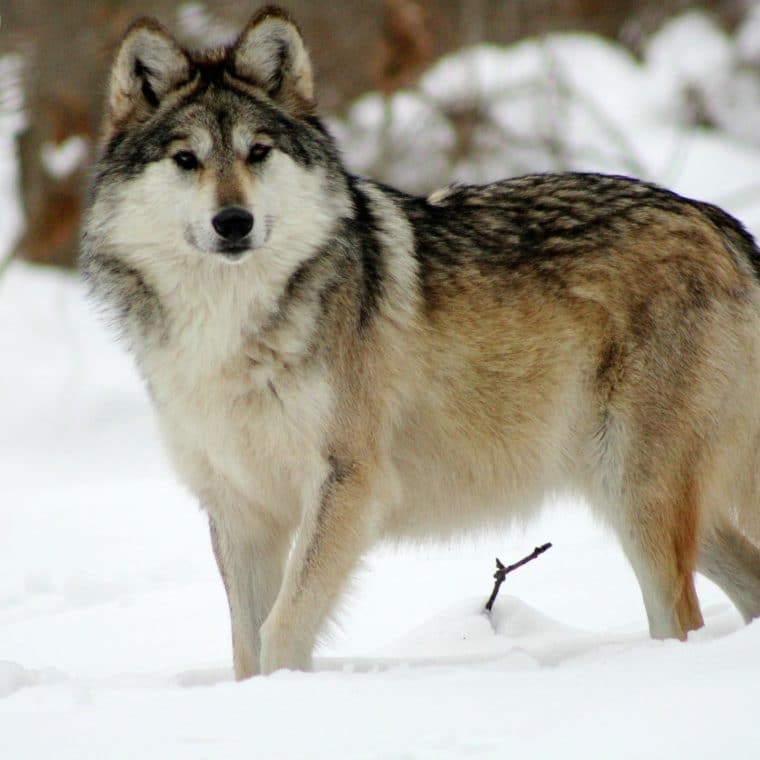 Red Wolves Sam and Veronica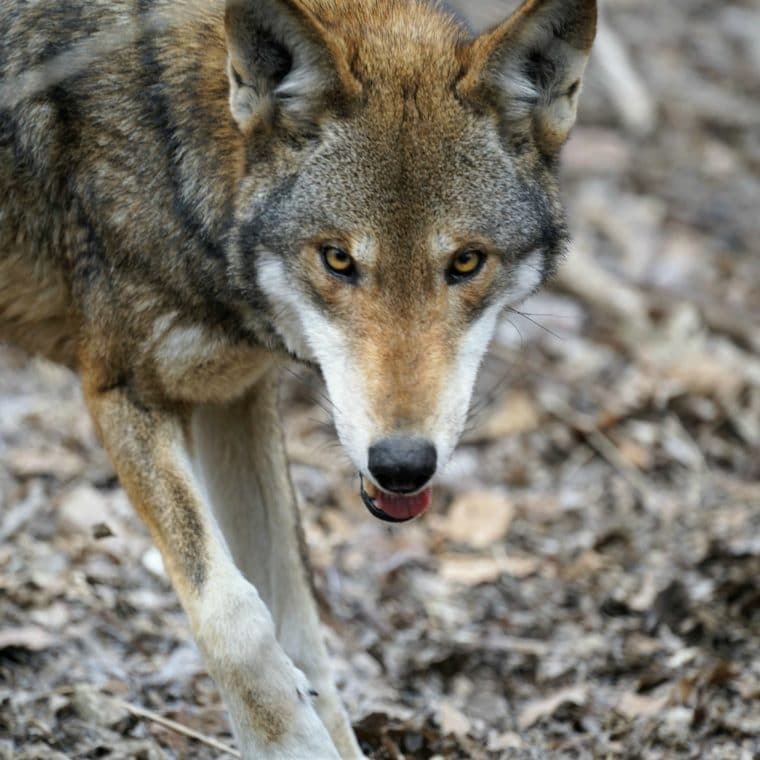 Red wolves Sam (M1784) and Veronica (F1858) are the most elusive mated pair at the WCC, but their shy nature doesn't extend towards each other. They reside off-exhibit with their ten children and can frequently be spotted playing and cuddling on their webcam. Sam and Veronica perfectly exemplify what it means to be loving parents; they shower their kids with attention and spend most of their time together. A storm even encouraged all 12 to curl up in their den!
So while Sam and Veronica won't be having any additional children this spring, its ok; they've done a great job with the ones they already have!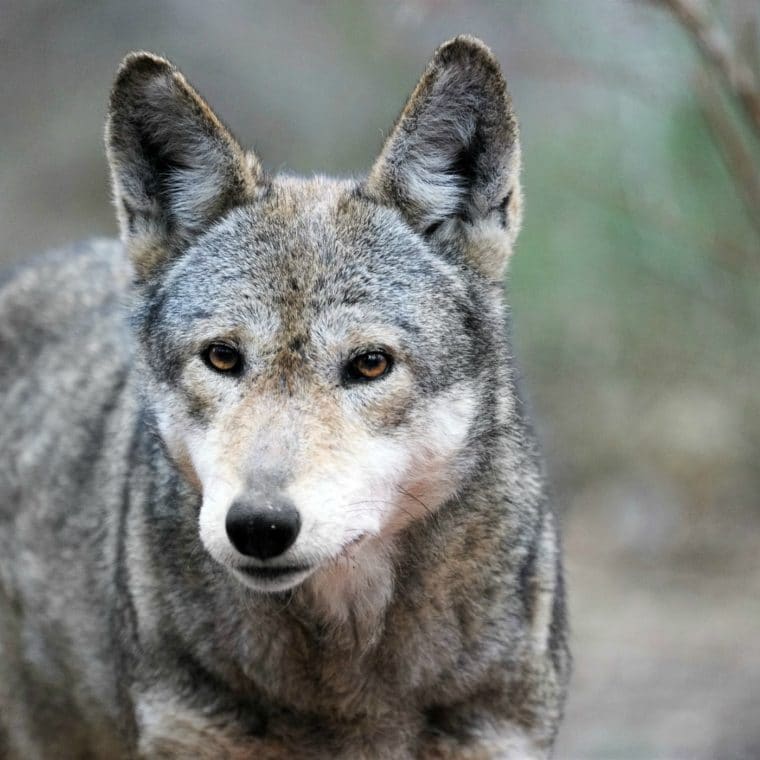 Mexican Gray Wolves Alleno and Rosa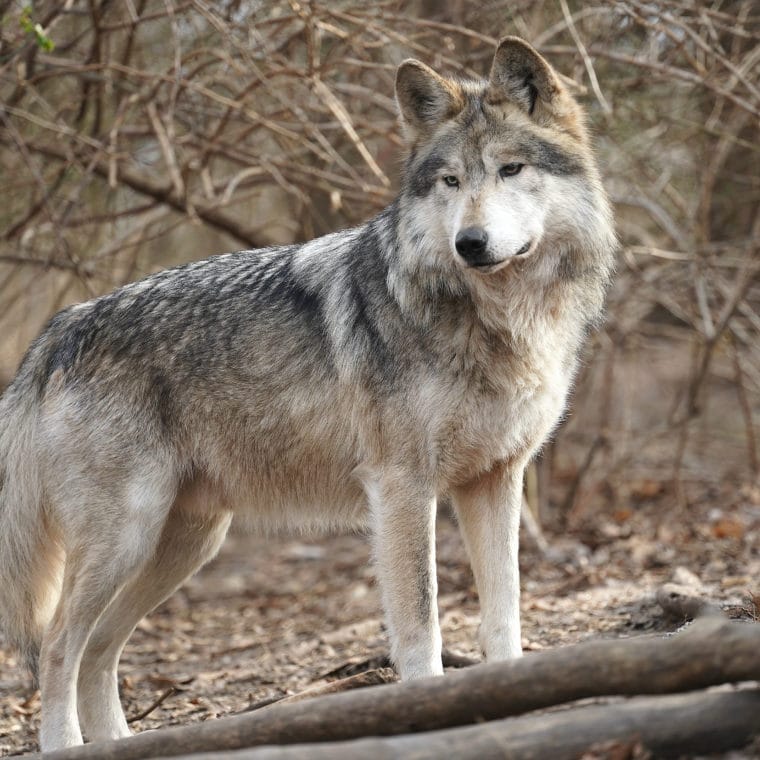 Mexican gray wolves Alleno (M1198) and Rosa (F1143) are the hottest wolf couple - Alleno with two-toned eyes, Rosa with gorgeous red ears. Are we biased? Probably.
The parents of nine, Rose and Alleno aren't able to spend a lot of quality time together but they seem to take comfort in knowing that their family is a closely knit unit. The children have more than enough playmates but they're often eager to rope Rosa and Alleno in as well. Nothing says family like playing together!