The strength of the wolf is family. The strength of your family is your grandparents!
Show your love and appreciation for the grandparents in your life by sponsoring one of the Wolf Conservation Center's endangered Mexican gray wolf grandparents! Supporters will receive an emailed version of their preferred certificate - either a 5x7 in. certificate or a certificate that can be folded into a card. Samples are below.
View instructions on how to fold the card here.
When it comes to wolves, it's not about numbers. It's about family. An intact wolf family will develop extraordinary traditions for hunting, pup-rearing, and social behaviors that are finely tuned to its precise environment and that are unique to that particular long-lived family group. Older wolves, such as parents and grandparents, are essential in passing along knowledge to younger generations.
Science is now finding that in wild animals it's the oldest members who have the greatest influence on their family's success and survival.
Learn more: Biologist Kira Cassidy relates her research on Yellowstone wolves with other wildlife studies focused on understanding the value of older individuals in group-living species. Cassidy explains how these studies highlight the value of what old individuals can teach us: where we've gone wrong, what we might be missing, and what we can do to fix it.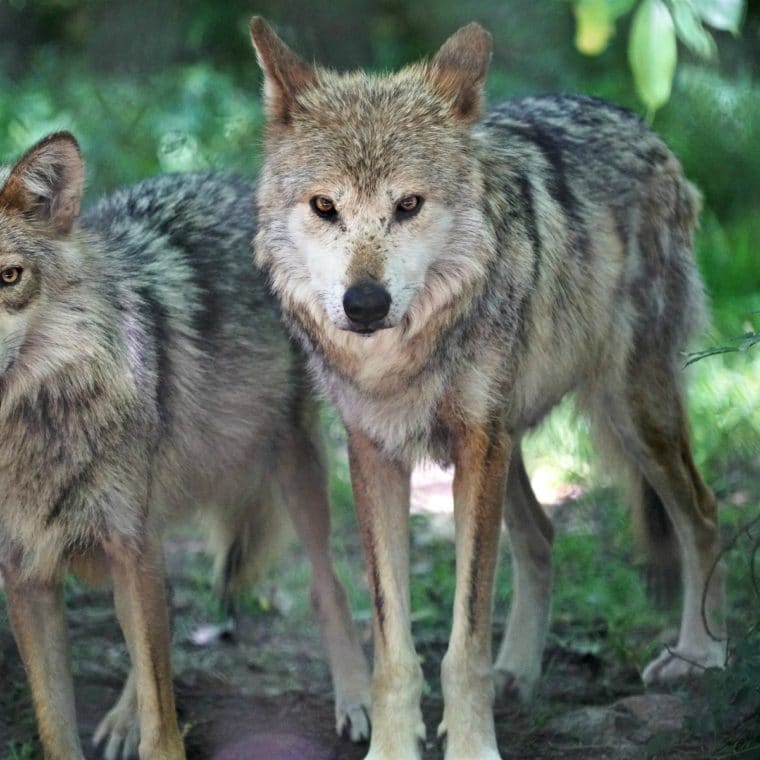 Mexican Gray Wolf Rosa
At 12 years old, Mexican gray wolf Rosa has experienced many of the wonderful things live has to offer and she recently embarked on an another exciting adventure - she gave birth to nine pups in 2018! Luckily, Rosa is no novice when it comes to pups; she welcomed a daughter, Trumpet, in 2016.
Trumpet gave birth to pups of her own in 2018 and 2019, making Rosa a grandmother twice over. The fierce matriarch has a total of seven grandchildren, including a feisty granddaughter named Hope who lives in the wild!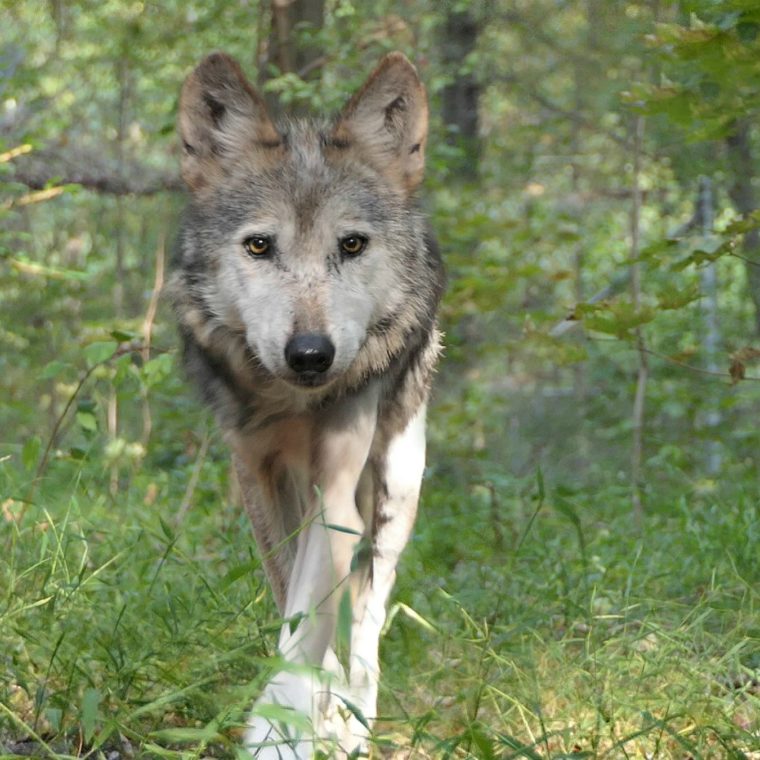 Mexican Gray Wolf Diego
Although young at heart and in appearance, Mexican gray wolf Diego is actually the oldest wolf at the WCC - he turned 13 years old in April! His soulful eyes speak to the wisdom he's gained throughout his life - wisdom that he passed down to his daughter Trumpet.
Diego now lives with spirited Mexican gray wolf Valentia but, thanks to the keen ears of wolves, he can actually hear his grandchildren howl over the expansive grounds of the WCC's endangered species facility. He has seven grandchildren, one of which now lives in the wild!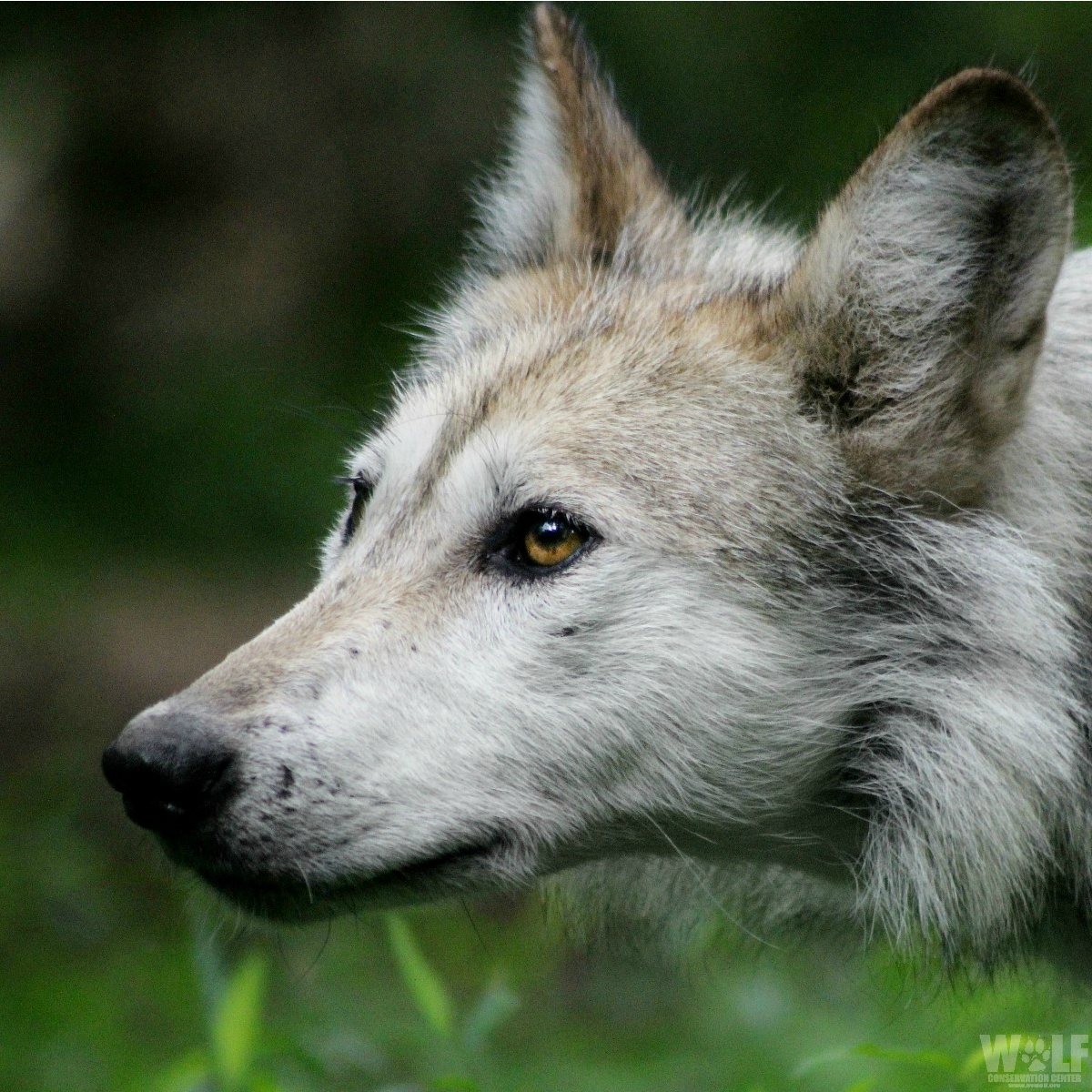 Mexican Gray Wolf Belle
Belle is one of the WCC's most well-known wolf mothers, but not many people know that the beautiful 9 year old is also a grandmother! One of her daughters, KB, now lives at the Columbus Zoo and welcomed four pups in 2019.
Congratulations to KB and congratulations to Belle on entering a new stage of life - grandmother-hood!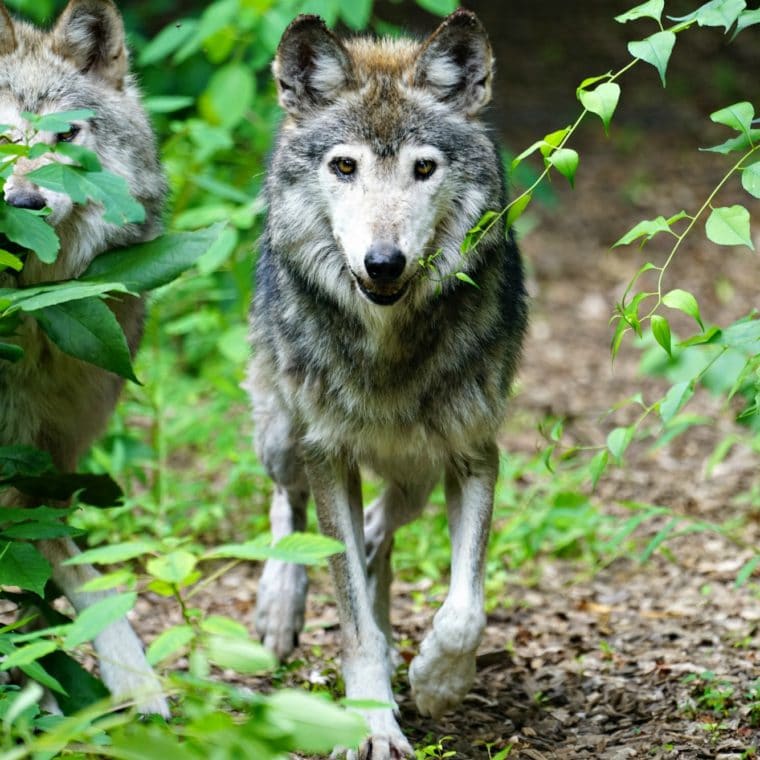 Mexican Gray Wolf Rhett
Handsome Rhett is a younger brother to Mexican gray wolf Diego (shown above) and their similarities don't stop there - they're both grandfathers! Rhett and Belle's daughter KB gave birth to four pups at the Columbus Zoo in 2019.
Rhett was a wonderful father to KB so we're sure she's raising her pups in the same tradition.