Please note: The WCC will not offer summer camp in 2021 due to the COVID-19 pandemic.
Hoping to provide wild activities for your children this summer? Purchase one (or all) of the WCC's "Rewild your Heart: Nature Activity Guides"!
SUMMER WOLF ADVENTURE
Recommended for children entering grades 1 - 8.
Time: 9AM - 3PM
Fee:   $350 per child for the week-long program (Mondays - Fridays). Dates below.
Give the animal lover in your family a chance to thrive among wolves all week long!  The five day program will include opportunities for your child to learn about nature and wildlife through woodland exploration, scavenger hunts, wilderness games, live animals, etc. Children will learn about various habitats, animal communication and behavior, food chains, and local wildlife.
Program will run with a minimum of 4 children and a maximum of 12.  Pre-registration is required.
Children should come dressed for the outdoors (rain or shine) with a change of clothes, reusable water bottle, snack, and lunch.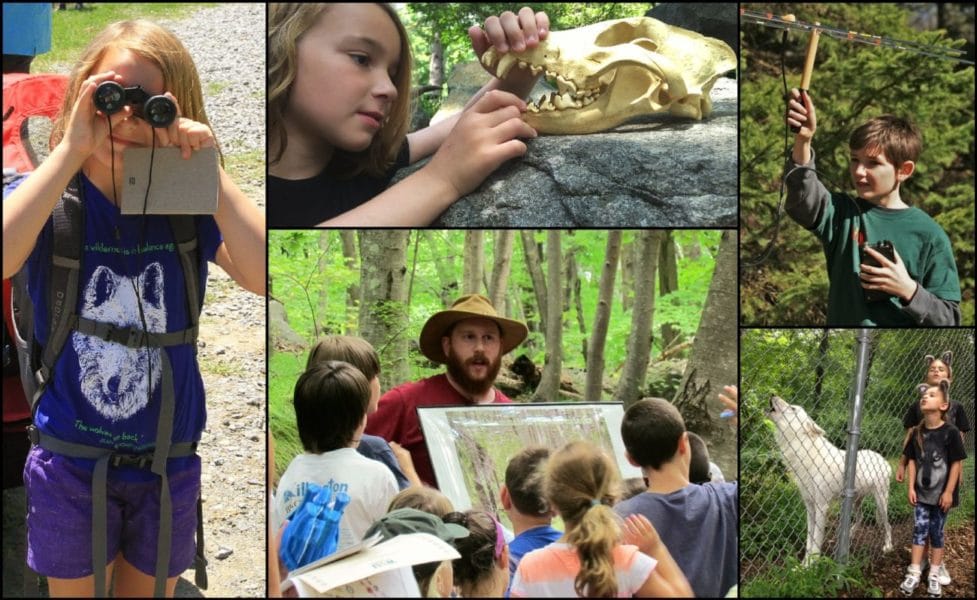 Tick Precautions
When spending time outdoors, it's necessary to take precautions in order to prevent serious infections, especially Lyme disease. Lyme disease is an infection caused by bacteria and is spread by the bite of a deer tick. Not all deer ticks are infected, so not all tick bites will cause the disease. Despite this, the key thing to be aware of is prevention. Download and print prevention flyers offering great tips!