If you would like share these graphics on social media or your fundraising page to further educate your friends and family, feel free to save and post them with caption associated. It's a great way to advocate for wolves, but it also might inspire people to contribute to a cause close to your heart!
Please note: These images are not to be changed or manipulated in any way.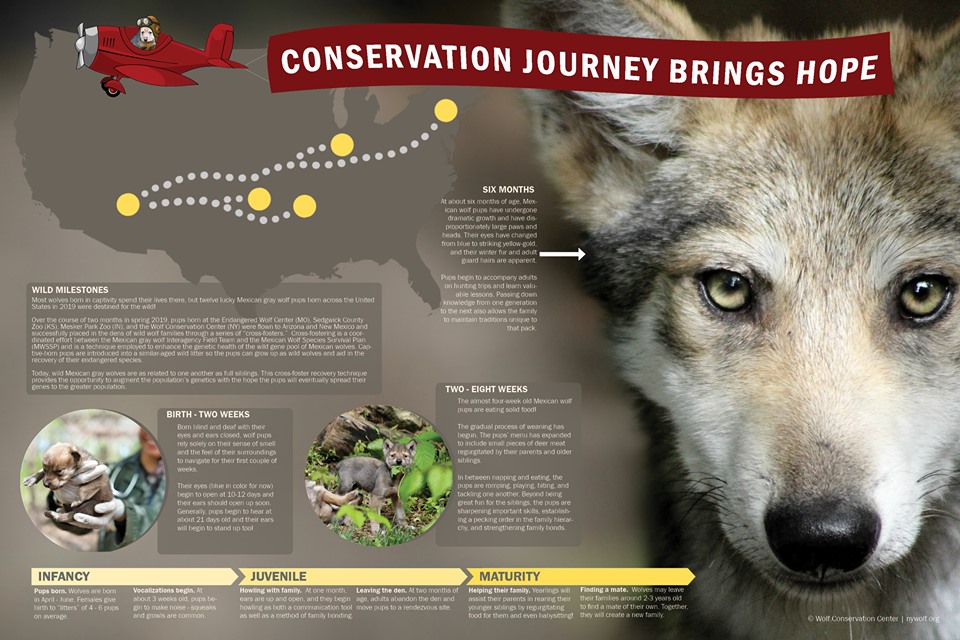 Hope's Journey:
Over the course of two months in spring 2019, pups born at the Endangered Wolf Center (MO), Sedgwick County Zoo (KS), Mesker Park Zoo (IN), and the Wolf Conservation Center (NY) were given the ultimate gift - a chance at a wild life. Cross-fostering is a coordinated effort between the Mexican gray wolf Interagency Field Team and the Mexican Wolf Species Survival Plan (MWSSP) and is a technique employed to enhance the genetic health of the wild gene pool of Mexican wolves. Captive-born pups are introduced into a similar-aged wild litter so the pups can grow up as wild wolves and aid in the recovery of their endangered species.
Today, wild Mexican gray wolves are as related to one another as full siblings. This cross-foster recovery technique provides the opportunity to augment the population's genetics with the hope the pups will eventually spread their genes to the greater population.
Cross-fostering also provides captive-born pups with the opportunity to be superheroes!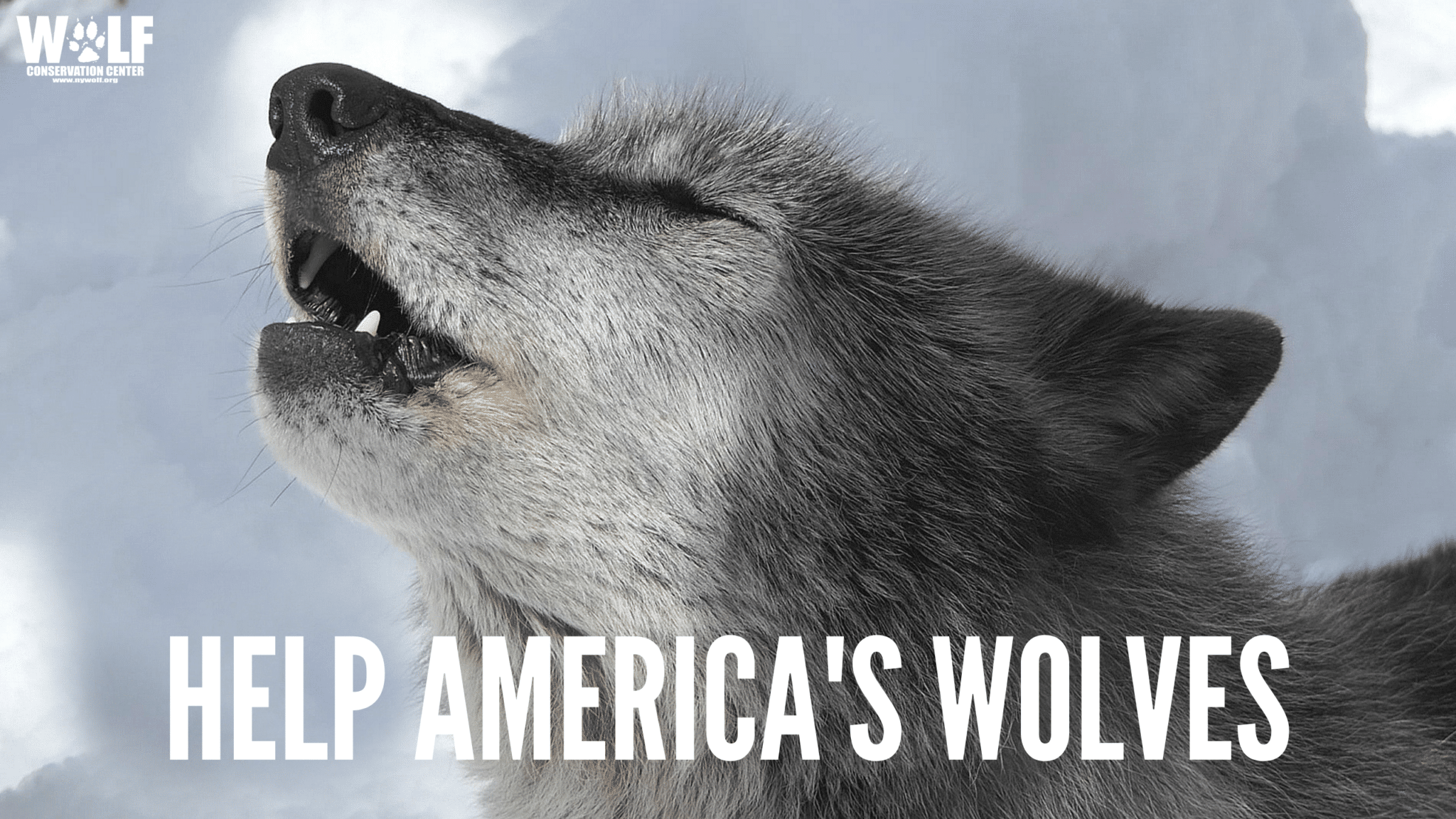 Help America's Wolves:
The Wolf Conservation Center, a 501(c)(3) not-for-profit environmental education organization, has been working for two decades to protect and preserve wolves in North America through science-based education, advocacy, and participation in federal recovery and release programs for two critically endangered wolf species - the Mexican gray wolf and red wolf. The wolves at the Center are supported entirely by people like you! Your interest and participation are essential. Click here to learn about the many ways you can help save wolves: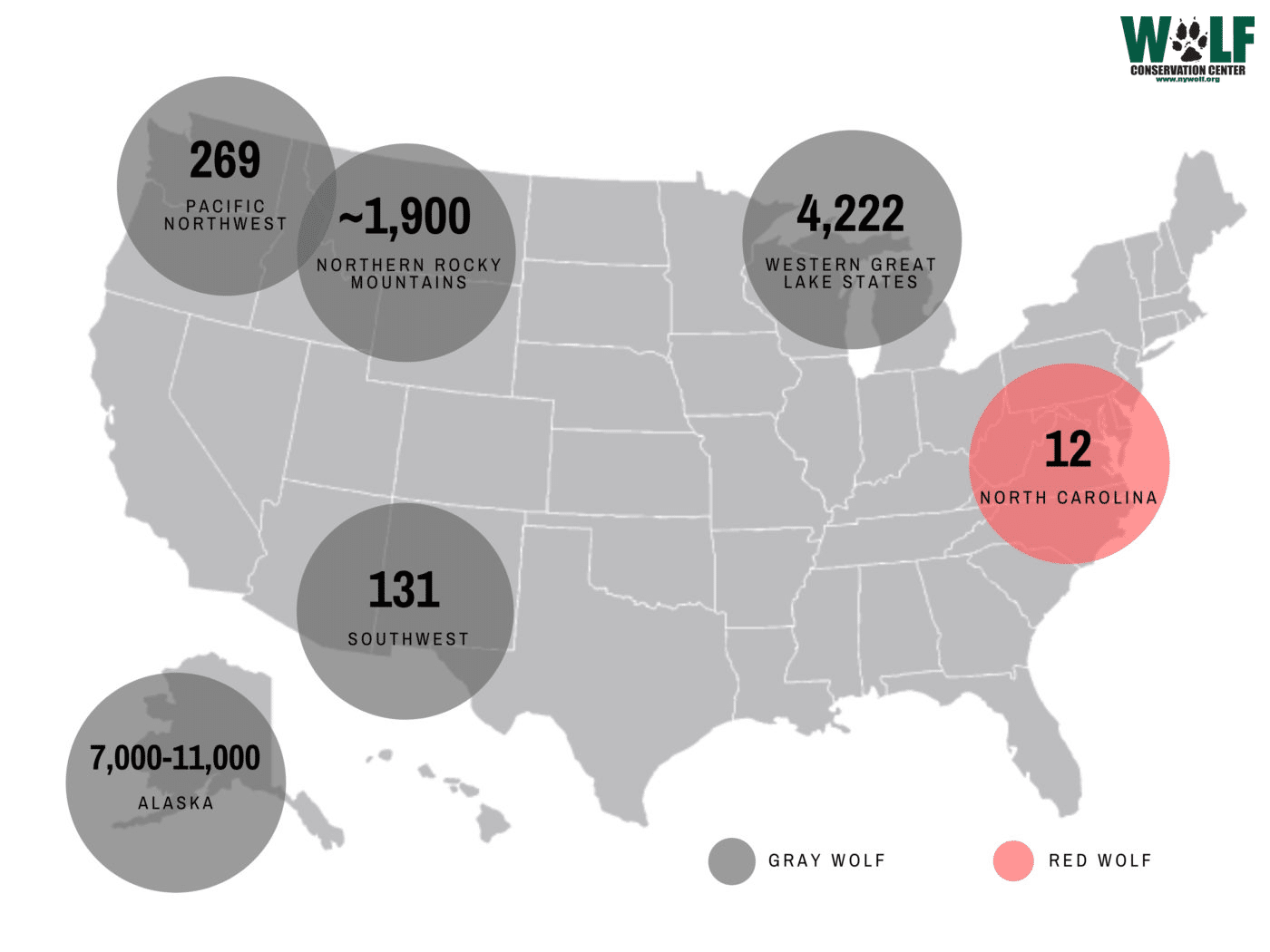 Wolf Distribution Map (2019):
Gray Wolves (Canis lupus) were once among the most widely distributed wild mammals. They inhabited most of the available land in the northern hemisphere. Due to the destruction of their habitat and persecution by humans, they now occupy only about two-thirds of their former range worldwide, and about 10 percent of their historic range in the continental 48 United States.
The red wolf (Canis rufus) is one of the world's most endangered wild canids. Once common throughout the southeastern United States, red wolf populations were decimated by the 1960s due to intensive predator control programs and loss of habitat. The WCC is generally home to 15 – 20 red wolves, but only 11 wild red wolves are known to remain in a single population in eastern North Carolina.
Learn more: https://nywolf.org/learn/u-s-wolf-populations/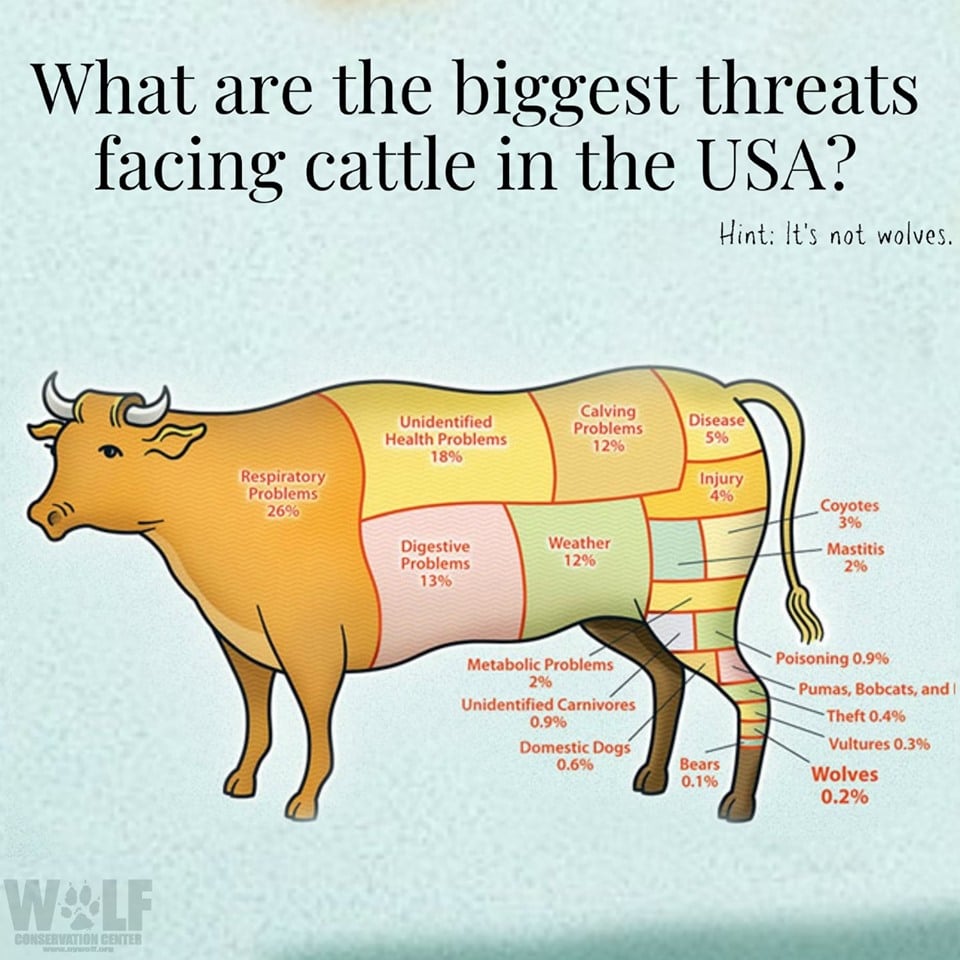 Threats to cattle:
Where's the beef? Don't ask wolves…
Despite their big, bad reputation, a recent study found that wolves account for .009% of unintended cattle losses nationwide - fewer than are lost to domestic dogs, theft, or birds.
So what's the real threat? Most of those deaths stemmed from health-related maladies, weather, and theft.
Read more: bit.ly/2LvymvO
(Graphic created by the Sierra Club.)